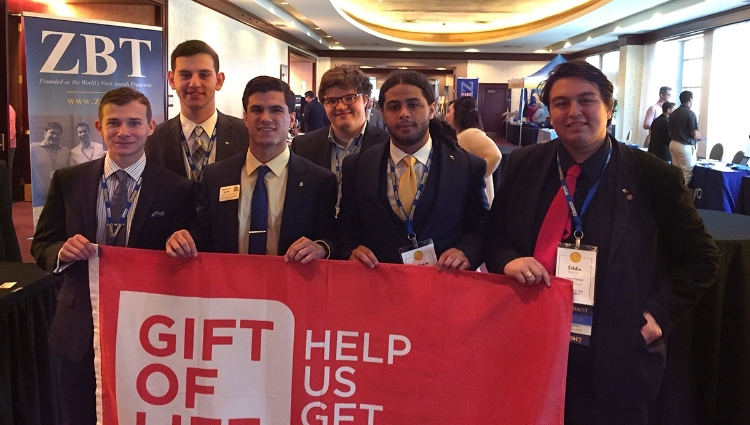 Zeta Beta Tau Fraternity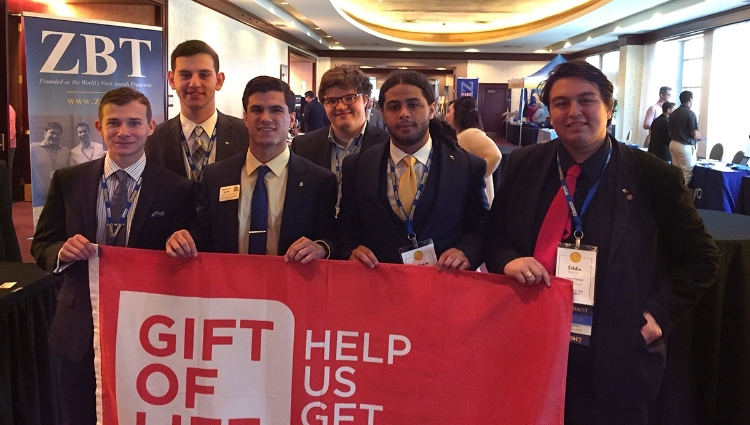 Zeta Beta Tau Fraternity (ZBT) was founded in 1898 in New York City as the world's first Jewish Fraternity. ZBT is a Brotherhood of Kappa Nu, Phi Alpha, Phi Epsilon Pi, Phi Sigma Delta and Zeta Beta Tau. ZBT is represented on 90 campuses in the United States and Canada and has more than 140,000 undergraduate and alumni brothers throughout the world.
Chapters are encouraged to hold marrow donor recruitment drives on their college campuses and in surrounding communities with a particular focus on events such as Movember (national men's health month in November) and Match Madness (to coincide with March Madness basketball tournaments).
Gift of Life provides chapters with:
Education and training in how to organize and run donor drives
Printed drive handbook customized for ZBT
Supply box containing buccal swab kits, educational materials and handouts
Promotional and marketing items to help advertise drives
Young donors are preferred by transplant centers for their patients because they are healthier and naturally produce greater numbers of the needed stem cells. The potential for ZBT to recruit in this donor demographic is huge, and donors don't have to be ZBT brothers to join the registry at a fraternity-sponsored event.
Are you a ZBT fraternity brother? To coordinate a donor drive with Gift of Life for your chapter, please contact Gift of Life Community Engagement Coordinator Sean Conklin, ZBT Eta Iota, SUNY Plattsburgh 2014, sconklin@giftoflife.org.
ZBT's Donor Circle shows the number of donors registered, the number of matches found for patients, and the number of transplants that have resulted from those matches.