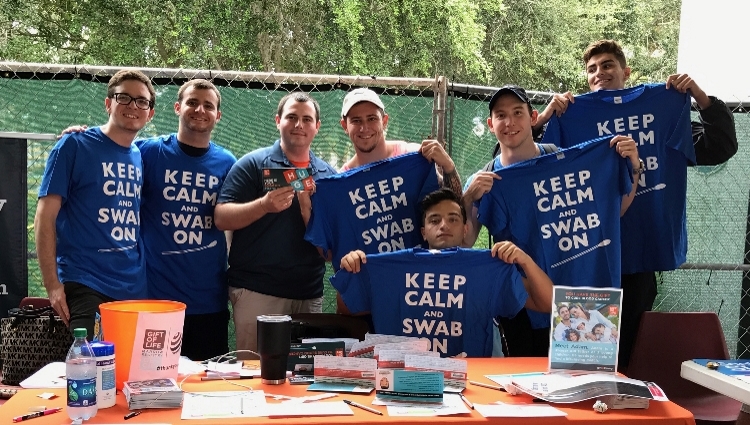 Swab on Campus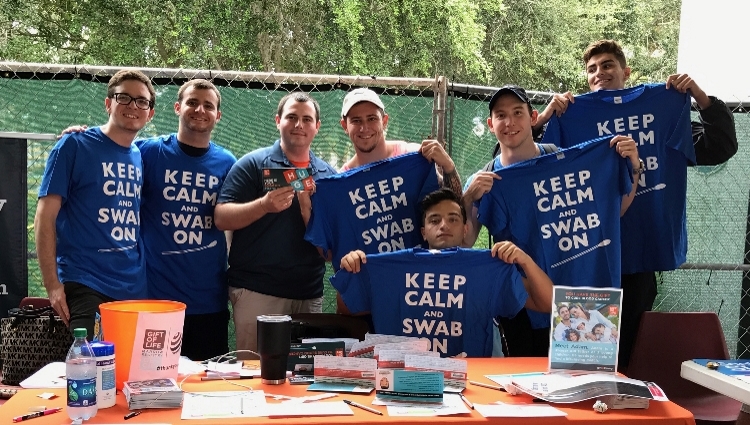 Hold a donor recruitment drive at your high school or college campus to help add new donors to Gift of Life Marrow Registry. We have organized programs designed to help you be successful and learn useful skills.
Donor drives are a great way to give back to your community. When you get your first match from a drive and realize that someone you swabbed is donating stem cells and saving someone's life – you will feel absolutely incredible!
Campus Ambassador Program – college and university students
Learn. Lead. Save Lives.
Gift of Life's Campus Ambassador Program (CAP) is one of the best on-campus college internship programs available. We have 200 interns on more than 100 campuses across the United States who run donor recruitment drives on campus, often in partnership with other campus organizations such as fraternities, sororities, sports teams, medical clubs and more. Since the pilot program in 2014, our CAPs have added more than 42,000 new donors to the registry, resulting in 588 matches for patients and an incredible 84 completed transplants.
CAPs are invited to attend a three-day symposium in Boca Raton, Florida to learn:
How stem cell and marrow transplants can cure cancer and other diseases
Recruiting and managing volunteers
Leadership and teambuilding skills
Social media and marketing tips to promote drives
And much more!
Learn useful skills, network with your peers, and help patients who are battling blood cancer.
We accept applications for the Campus Ambassador Program in the spring for the following academic year. Mid-year applications may be submitted during December for the spring semester. Visit the Campus Ambassador website for details, www.campusambassador.org
We hope you will choose to join us for a great internship experience that will help save lives!