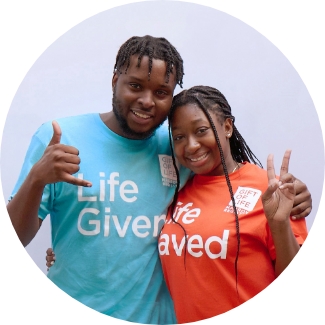 Thank you for joining the Gift of Life Marrow Registry. As a donor, here are some things you should know:
You could save a life! If you are a match for a patient battling blood cancer, you will be offered the chance to become their hero. A transplant may be their last treatment option.
You are unique! You can only donate to those with a very similar genetic heritage to yours and matching is rare. You may be the perfect match to save a patient.
You can donate stem cells! 90% of donations are peripheral blood stem cells. 10% of donations are bone marrow, usually only for children.
You can be the difference! By donating and saving a life you are not only giving your patient a second chance at life, you also become part of an incredible group. A group of heroes.
You pay nothing! Donating is easy and Gift of Life does everything we can to work around your schedule. The entire process is at no cost to you - from travel to medical expenses, it's on us.