Gift of Life Marrow Registry volunteer and lymphoma survivor Evie Goldfine was recently recognized with the Stevie Award for Women in Business in the category Social Changemaker of the Year. As a Gold Stevie Award winner, Evie was honored for her longstanding efforts to help build a more diverse registry so that every patient – regardless of ethnicity – can find a matching blood stem cell or marrow donor when one is needed.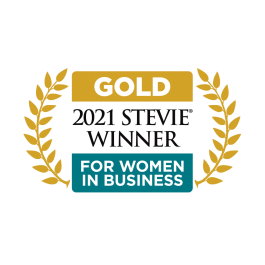 The award was presented to Evie Goldfine (above right) by Gift of Life Director of Development Robyn Malek (above left) at the annual Gift of Life Celebrity Golf Tournament where Evie serves as a tournament co-host.
During her 17-year involvement with Gift of Life, Evie learned that racial and ethnic minority groups have low representation in the worldwide bone marrow registry, resulting in patients with blood diseases being unable to find lifesaving matches. Patients in need of a transplant who are unable to find a donor often succumb to the disease.
The situation is so dire, that only 25% of African American and 25% of multi-racial individuals find lifesaving matches. The numbers are slightly better for other groups, with 45% of Hispanic and Latino patients finding donors, and 40% of Asian American/Pacific Islander able to find a match, but much must still be done to ensure every patient has a donor available.

---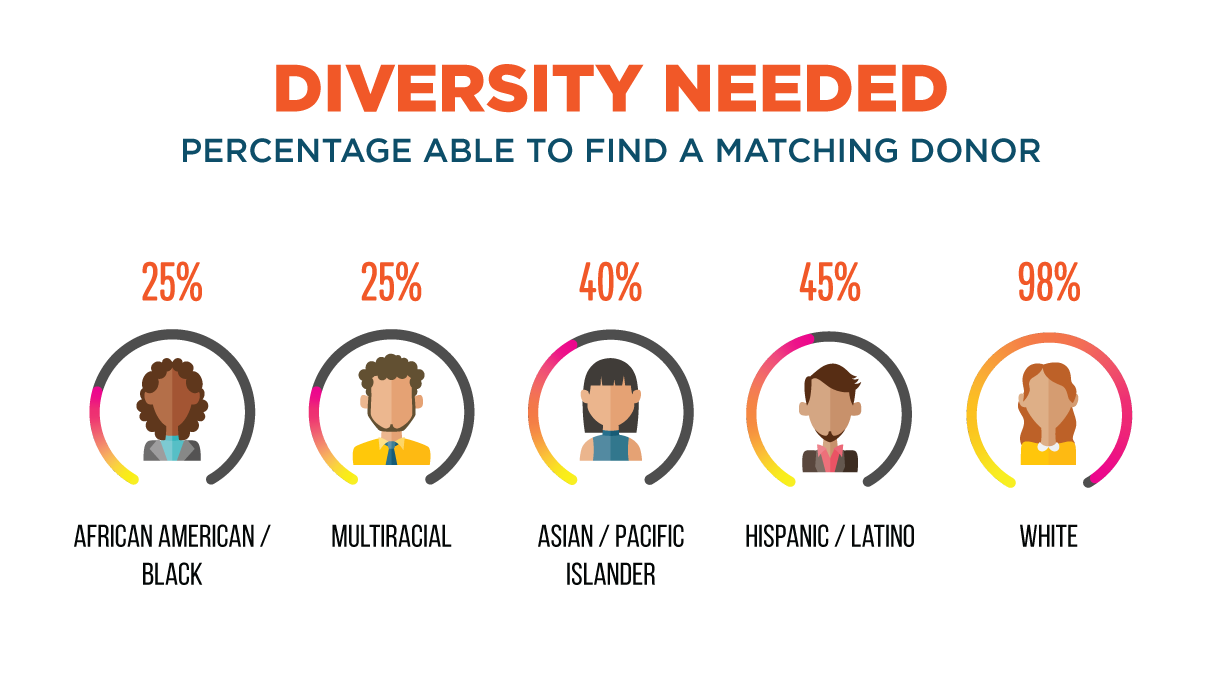 ---
"When I first learned what the statistics were, many years ago, I started running drives at the Boys and Girls Clubs of Boston trying to increase diverse representation in the registry," said Evie. "It is just a matter of getting more potential donors into the registry where they can be matched with patients in need. We know that the statistics can be changed! When Jay Feinberg [Gift of Life Founder and CEO] was diagnosed with leukemia back in the early 1990s, he had only a 5% chance of a match because there were no Jewish people in the registry. Today, there is more than an 80% chance of a Jewish patient finding a donor thanks to thirty years of recruitment drives. We need to do this for everyone, make sure that every single patient from every background can find a matching donor and get a second chance at life."
Evie's efforts have focused on addressing some of the biggest challenges the registry faces: the need to impact the knowledge, education, and culture within minority groups to eliminate disparities for patients with blood cancers and genetic disorders such as sickle cell.
With Evie's support, Gift of Life launched a new campaign, "Blood is Thicker", to raise awareness of the need for minority donors to join the registry, and to shine light on the inequities that permeate health care. To expand the discussion, Evie supported and funded a series of virtual town halls, hosted in partnership with the NAACP, to spread the message. This effort dovetailed with the launch of a short film that Evie commissioned, titled "Blood is Thicker" to further educate and inspire minority communities to join in the effort to save lives.
Evie is also a transplant survivor
Evie's Goldfine's story began in July 2000 when she was diagnosed with aggressive stage IV non-Hodgkin's lymphoma. After intense treatments, Evie was declared in remission, but then relapsed in April 2005. She knew immediately that she would need a blood stem cell or bone marrow transplant to save her life, which she fiercely hoped would happen for the sake of her young children. Fortunately for Evie, her donor, Yisrael, had joined the Gift of Life Marrow Registry in 2003 during a search campaign for another patient. He readily stepped up to donate the blood stem cells that Evie needed to survive.
Evie's life was saved, and she marveled at the fact that her donor's extraordinary gift had not only impacted her, but also her family and community. Knowing that patients looking for a matching donor are searching for a needle in a haystack, she reflected on how many other blood cancer patients, plus the families and communities that rely on them, were not as fortunate as she was. On learning that patients who were ethnically and racially diverse had an even harder time finding matches, she decided to make a difference by becoming a supporter of Gift of Life.

Evie's tremendous support in the development and execution of the "Blood is Thicker" campaign has greatly increased Gift of Life's ability to diversify the registry and save the lives of those who are most marginalized. The video has gone on to become a Platinum Dot Com Award winner.
Additionally, Evie's personal Gift of Life
Donor Circle
has added, to date, 10,530 donors to the registry, leading to 242 matches for patients, and the completion of 36 lifesaving transplants.

Gift of Life congratulates Evie on the Gold Stevie Award, and thanks her for more than 17 years of involvement, support, and passion for our mission. We look forward to many more years of service together.