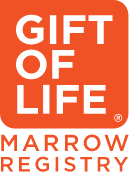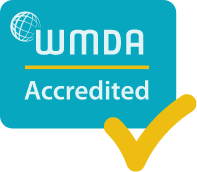 ALERT!
The Gift of Life Marrow Registry will require global cooperative registries requesting donors on behalf of their member transplant centers to either cryopreserve products or have readily available an alternative donor or product for their patients beginning on January 17, 2022. This is in effect for all NEW requests received on or after this date, until further notice. Cryopreservation services are available upon request at Gift of Life's cellular therapy laboratory when donors are collected at its Gift of Life – Be The Match Collection Center. Please address questions to your Gift of Life case manager.
View notice on WMDA site: https://share.wmda.info/pages/viewpage.action?pageId=399606416

Transplant Center Criteria
Transplant Centers must meet the following criteria, outlined below, on an ongoing basis in order to request donors from the Gift of Life Marrow Registry. Centers interested in establishing participation agreements with Gift of Life must contact Barby Sloven at 1-561-982-2900.
Centers that request donors through a cooperative registry that maintains a participation agreement with Gift of Life do not need to establish separate transplant center participation agreements. They represent that their member transplant center meets Gift of Life Standards, regulatory requirements, and World Marrow Donor Association Standards.
Personnel and Transplant Team
Transplant Centers shall:
Ensure donors they deem to be suitably matched are requested for recipients for whom allogeneic hematopoietic cell transplantation is a medically acceptable procedure.
Have adequate resources to support donor search management activities, including a full time search coordinator who has a strong understanding of the search process, tissue typing methodologies, antigen specificities, and HLA nomenclature.
Have dedicated transplant medical teams, including a full time, licensed medical director with a background in allogeneic HPC transplantation and at least one other attending physician experienced in allogeneic HPC transplantation.
Have sufficient data management personnel to comply with GOL's data submission requirements and to comply with GOL data and follow up requests in a timely manner.
Have sufficient support personnel possessing relevant experience and qualifications.
Have key staff readily accessible via telephone, facsimile pager, and e-mail.
Have a transplant team trained in the management of pediatric patients if the transplant center performs pediatric transplants.
Obtain IRB approval of any transplant protocols the transplant center's IRB considers necessary.
Be responsible for reporting adverse events to regulatory agencies as required by law, applicable accrediting agencies as required by the terms of accreditation, and to GOL in a timely manner.
Policies and Procedures/Insurance
Transplant Centers shall:
Maintain adequate written policies and procedures relating to their transplant programs and quality assurance and improvement processes.
Ensure that their patients for whom Gift of Life donors are requested to donate HPCs give appropriate informed consent for their procedures and for the use of the particular donor(s) whose HPCs are intended for transplantation, including any unusual donor test results or characteristics that might increase the risk of transplantation-related harm to the recipient.
Procure and maintain, at their sole expense, policies of insurance with minimum limits specified in their participation agreements with Gift of Life, insuring them against any claims, liabilities, damages, and judgments that may arise as a result of carrying out their responsibilities under this Agreement.
Transport Policy
Transplant Centers and Cooperative Registries are requested to provide and train their own couriers on proper practices and regulatory requirements for the domestic and international transportation of HPC products according to the World Marrow Donor Association's Transport Guidelines. Click here for full details.