Jennifer Magi's Donor Circle (3)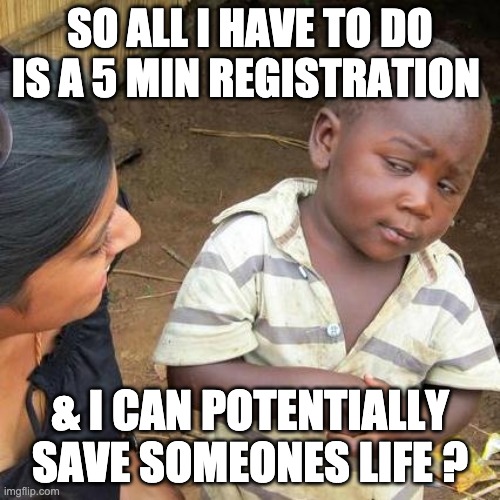 Dear someone with 5 minutes to spare,
I am paying it forward for the generosity of the stranger who was my dad's marrow match and gave him 3 extra amazing years with me. Please join me in helping others in need of a life-saving marrow transplant. Click the "get swabbed" button to the right!!
My dad, Michael Magi, was diagnosed with Acute Myeloid Leukemia (AML) in October 2017. After an initial 30 days in the hospital when receiveing chemotherapy, we waited 3 months until a match was found and he was able to receive a life-saving bone marrow transplant. He came out in complete remission, remained cancer-free for a year and a half, and then it came back. He passed away in February 2020 from AML and pneumonia combined. You see his name to the right, following my donor circle, as he always wanted to pay it forward and motivated me to start a Gift of Life club on campus at Florida State University. He would get an email every time someone that was registered through my donor circle became a match, and every time he was brought to tears. When I was in the hospital with him for his last week before passing, I got a match on Valentine's Day and knew that spreading my love for my dad just gave someone the biggest day of their life. As I left the hospital that night to go to sleep, my dad said, "Congrats on the match. I love you." I was amazed that he remembered the match after such a long day of feeling rough, but that just goes to show how much the marrow registry impacts people, giving them the gift of life, health, and hope.
He was my role model, rock, and hero. I am so thankful for his donor, giving my family the blessing of a year and a half of incredible adventures and memories - from many more days paddleboarding to taking trips to New Orleans and NYC. You never know when cancer will hit close to home. My dad was extremely healthy - running a half marathon and sprint triathlon while ill with AML... and completing another half marathon immediately after the first 30 days in the hospital. It is not fair with who it hits, and it is not forgiving. For those with blood cancers and blood disorders - such as leukemia, lymphoma, myeloma, and sickle cell anemia - there is hope of a cure through a bone marrow donation. Being a marrow match depends on genetics and DNA, so it is very rare and requires someone of similar heritage. In the rare chance you have the opportunity to save someone's life after joining the registry, the donation process is very simple - similar to donating plasma at a blood drive. Why wouldn't you register then?
You can give someone the gift of life by taking less than 5 minutes to join the registry. After a short online questionnaire, Gift of Life will mail you a cheek swab kit to complete at home. My dad planned to use his suffering for good and save others through this cause for as long as he could. Though he did not get the chance to do as much as he wanted for the registry, I am able to share his story and spread the faith, hope, and love he held constant throughout his battle. Join me in helping others like my dad and continue his legacy by clicking the "GET SWABBED" button to the right.
Thank you so much for taking the time to read about my dad and greatest pride in this world. He carried his cross with such grace, and I hope I grow up to be as caring and strong as him.
Lots of love,
Jen Magi
Jennifer Magi's Donor Circle (3) Updates