In March 2020, Judy Fine-Edelstein, MD, chief of Neurology at Cambridge Health Alliance, was working long hours caring for patients. Focused on her job, Judy dismissed her cough and aches as stress. When she could ignore her symptoms no longer, she got a blood test. The results were not good. Judy's husband, Rob, brought her straight to the emergency room and from there, she immediately began treatment at Dana-Farber Cancer Institute. Judy had cancer—acute myeloid leukemia to be precise.
"As a physician," Judy recalls, "I went to all the research sites to look up AML, and I gave up. I called the family attorney to make my will."
Her first five weeks in the hospital were tough. She received aggressive, high-dose chemotherapy and had numerous complications.
Judy and Rob met during their residencies in Boston. They have two children. Judy is a talented cello player and loves to spend time with her Newfoundland Norton.
WHAT YOU CAN DO
Join the registry!

Click on the blue "

Get Swabbe

d

" button.

Sponsor a swab kit.

Click on the orange "

Give to My Circle

" button. Lab processing of every kit costs $60. Your contribution will help add new donors to the registry, who may be a match for Judy or another patient.

Spread the word.

Use the social media links to the right to share Judy's story in your Facebook and Twitter account. The more people who order a swab kit and join the registry, the faster Judy will find a donor.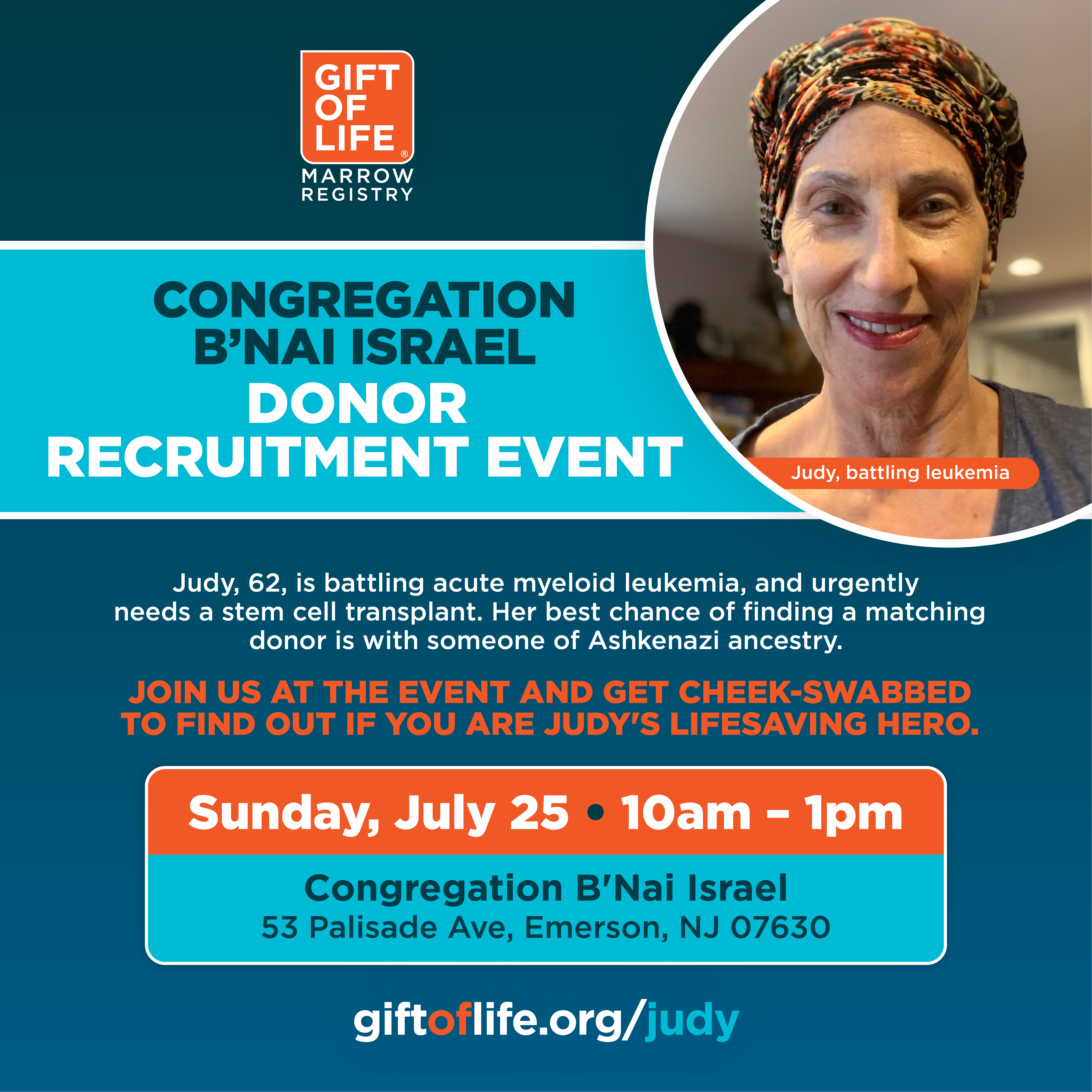 Judy Fine-Edelstein, MD Updates