Napa Wine Tour 2019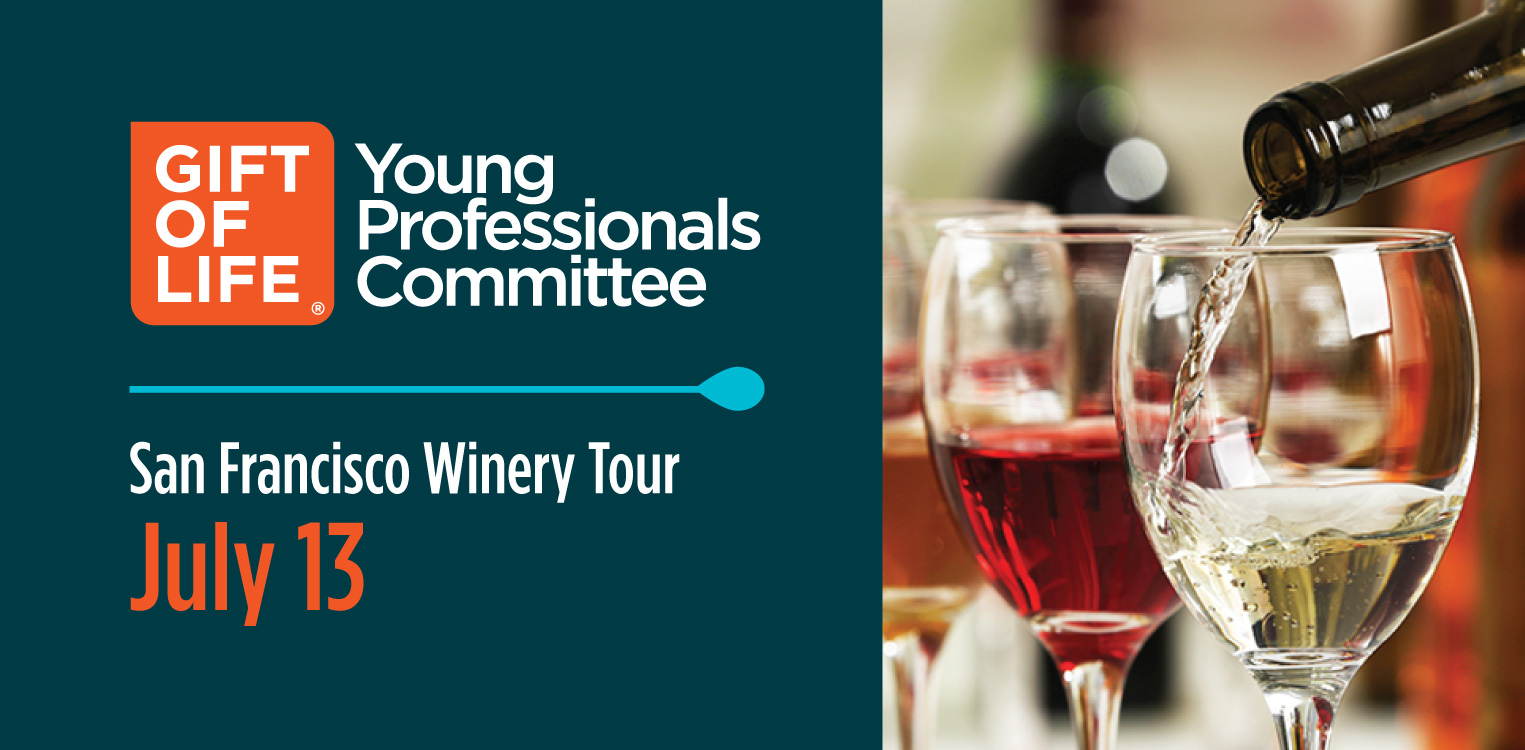 PURCHASE TICKETS
DONATE
Don't miss out on our annual YP Wine Tasting Tour of Napa Valley wineries!
Tickets are limited. This day trip will sell out so RSVP today!
Get out of the fog for a day and join the Gift of Life Young Professionals Committee of San Francisco as we take a summer day trip to sunny Napa Valley led by David Llodra. David is a Sonoma resident and works in research and development in the wine and spirits industry. He will give us a VIP inside look at how wineries create their amazing products.
In addition to private tastings, David will share the story of how he beat leukemia thanks to his Gift of Life marrow donor, Avi Guttman.
Come hang with us for a day of wine tasting, touring, food, drawings and good company.
You'll enjoy a great day at selected Napa wineries, while helping give someone a second chance at life.
Details
Date: Saturday July 13, 2019
Time: 9:00 a.m. to 5:00 p.m.
Cost: $75 per person, 21 and over only
Our trip includes:
Bus transportation to and from Napa
Tasting and VIP tour at each winery
Complimentary wine on the bus
Chance to swab your cheek and save a life — or sponsor a donor's swab kit and add them to the registry
Additional details to follow soon
Excited for this and many more events to come - see you there!
Have any questions? Any dietary restrictions? Email Sydney Stupp at sstupp@giftoflife.org.
Special thanks to:

ADD TO MY CALENDAR
Pierce Street and Fell Street, San Francisco, CA 94117