EVENTS
>
Flywheel: Fly For A Cause
Flywheel: Fly For A Cause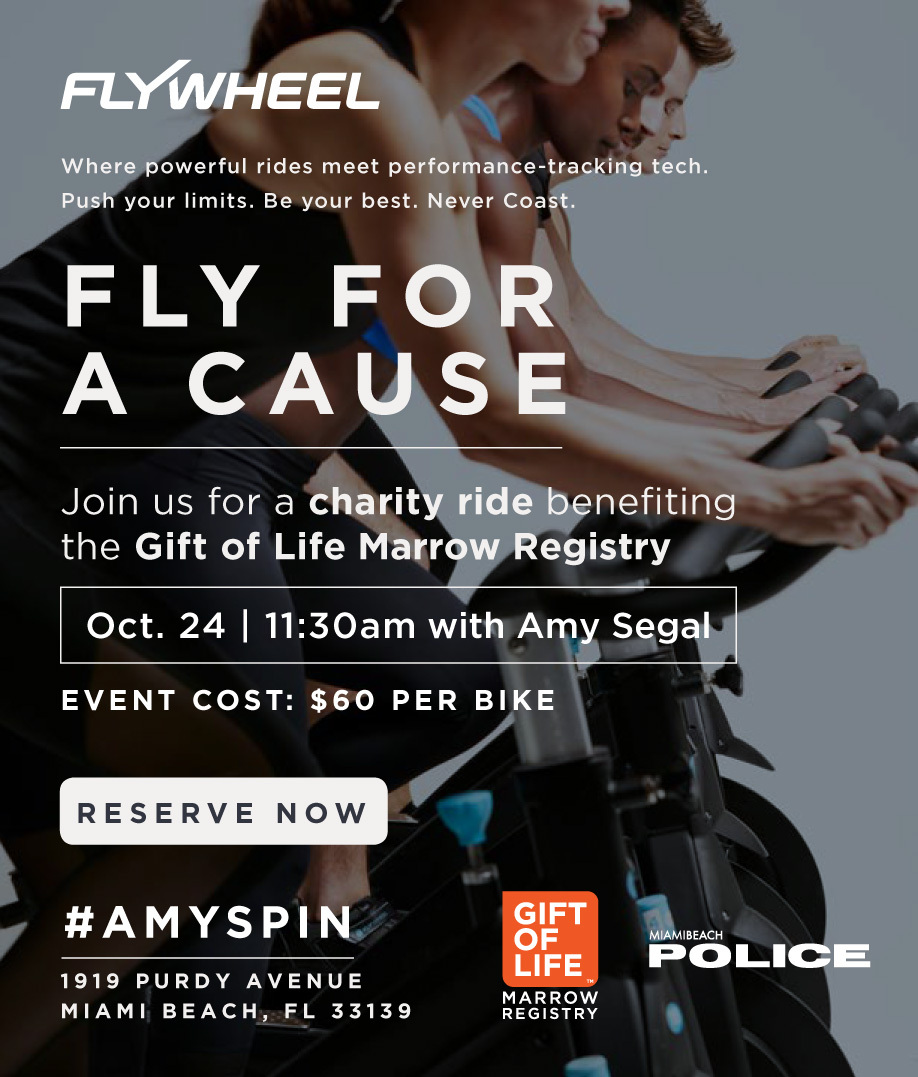 We are currently sold out! please feel free to make a donation and check back for our next flywheel event. Thank you!
DONATE
Join Gift of Life Marrow Registry
and Miami Beach Police Department
at
Flywheel: Fly for a Cause
with Amy Segal #AMYSPIN
COST: $60 per bike
Space is LIMITED!
When:
October 24th
Check in at 11:30 AM
Class starts at 12:00 PM
Where:
Flywheel Miami Beach
1919 Purdy Ave, Miami Beach, FL 33139
Any questions please contact Jody Greenspon at JGreenspon@giftoflife.org
ADD TO MY CALENDAR
1919 Purdy Avenue, Miami Beach, FL 33139