Swab Sameach 2020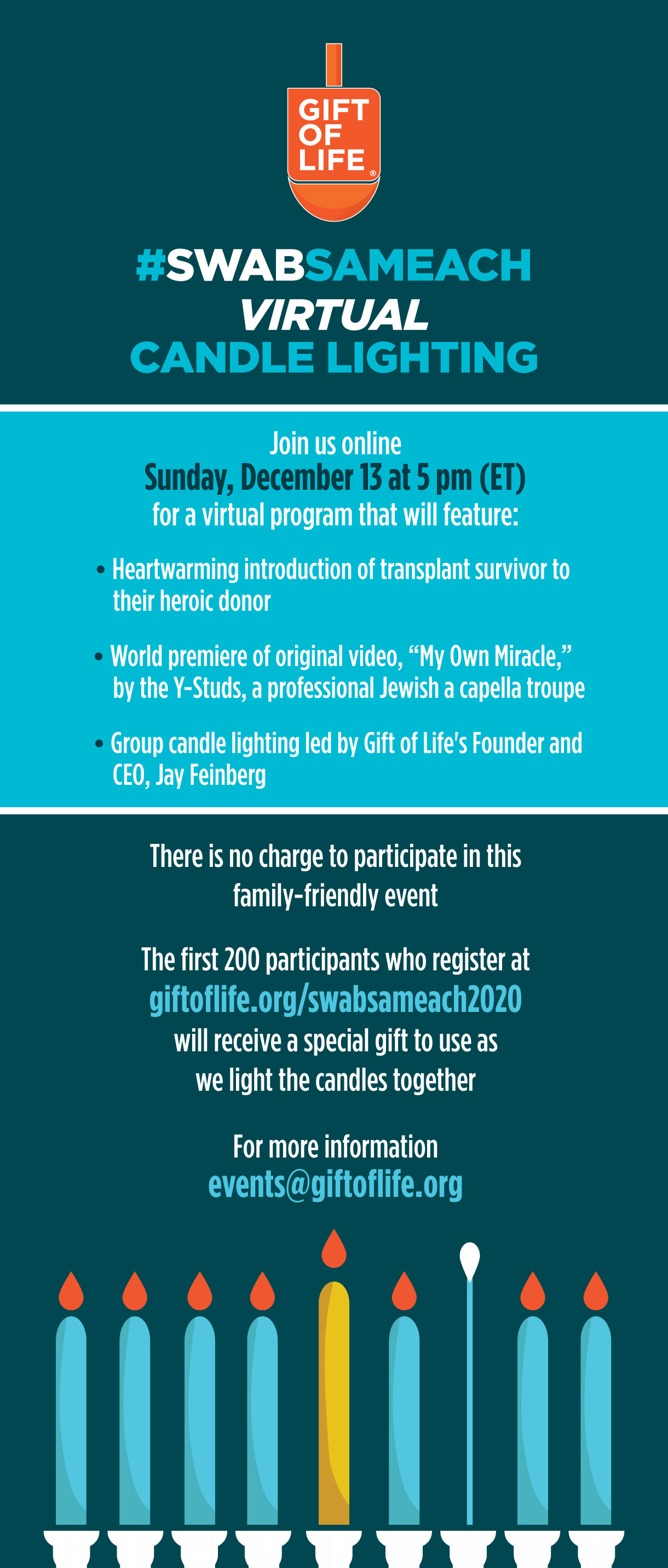 PURCHASE TICKETS
DONATE
For more information, events@giftoflife.org
On this holiday of miracles, the greatest gift you can give is the Gift of Life!
Join us online on
Sunday, December 13th at 5 PM ET / 2 PM PT
Participate in this virtual program featuring:
A heartwarming introduction of a transplant survivor to her heroic donor
World premier of an original music video, My Own Miracle, by the Y-Studs, a professional Jewish a capella troupe
Group candle lighting led by Gift of Life's Founder and CEO, Jay Feinberg
No charge to participate in this family friendly event
The first 200 participants who register will receive a special gift by mail to use as we light the candles together! Please make sure to fill out your correct mailing address on the next screen.
..
ADD TO MY CALENDAR