Virtual Fitness Event with #AMYFIT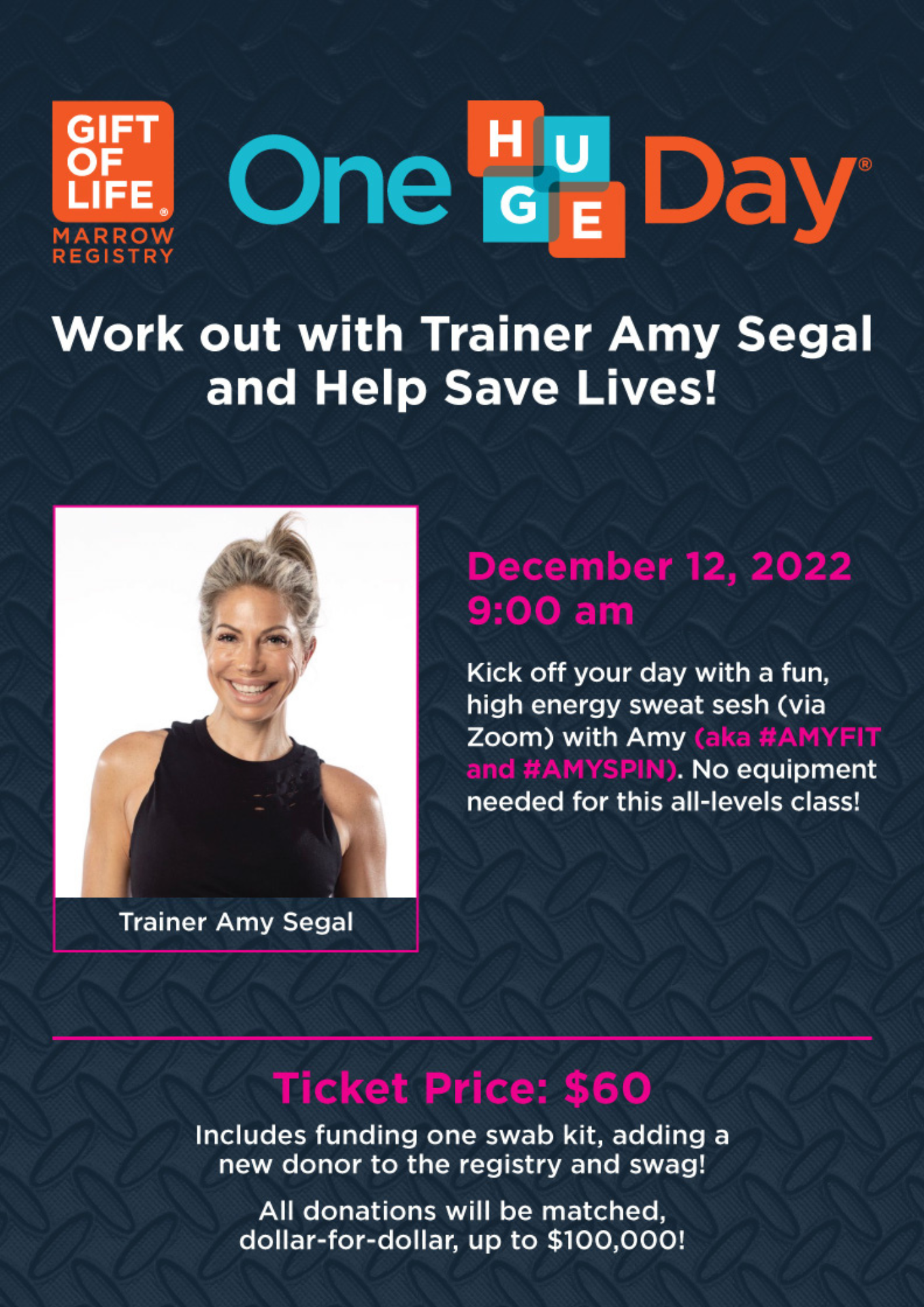 Monday, December 12, 2022
Location: Virtual
9:00 AM - 10:00 AM
Any questions please contact events@giftoflife.org
All donations will be matched, dollar for dollar, up to $100,000!
Join Gift of Life Marrow Registry
as we kick off One Huge Day with a
Fun, high energy sweat sesh
with Amy Segal (aka #AMYFIT and #AMYSPIN)
COST: $60 per person
All participants to register will receive exclusive AMYFIT/Gift of Life swag
This funds one swab kit to add a new donor to the registry!
No equipment is needed for this all levels class!
December 13th
Log on by 9:25 AM EST
Join us virtually from anywhere!