2nd Annual Round Robin Pickleball Tournament to Benefit Gift of Life
The Delray Beach Pickleball Club & The Valencia Palms Gift of Life Club
http://www.delraytennis.com/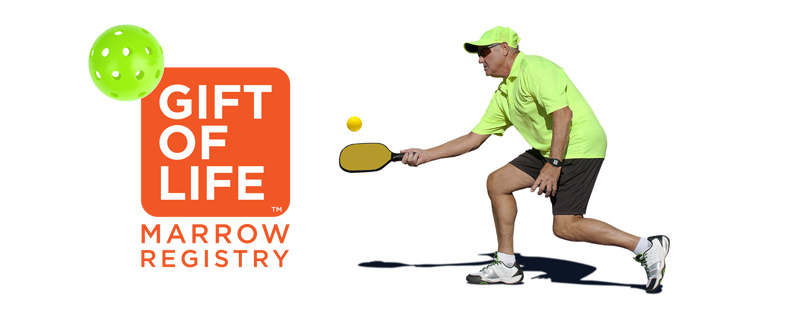 Wednesday, March 21, 2018
Location:
http://www.delraytennis.com/
201 West Atlantic Ave, Delray Beach, FL 33444
10:30 AM - 4:00 PM
The Delray Beach Pickleball Club and the Valencia Palms Gift Of Life Club

Cordially invites you to join us at our:
Second Annual Charity Pickleball Tournament
To benefit Gift Of Life Marrow Registry

Location:
Delray Beach Tennis Center
201 West Atlantic Avenue
Delray Beach, FL 33444
Wednesday, March 21st
Registration 10:30 am

Round Robin Play 11 am to 4 pm

$35.00 Participants $15.00 Spectators

Awards, Refreshments, Fun!!
Skill levels: Novice/Low intermediate and Intermediate/Advanced
RAIN DATE: March 22nd

Gift of Life helps children and adults suffering from leukemia, lymphoma, other blood cancers and genetic diseases find donors for bone marrow and stem cell transplants.
*No refunds.
Tickets may be purchased above. Thank you!