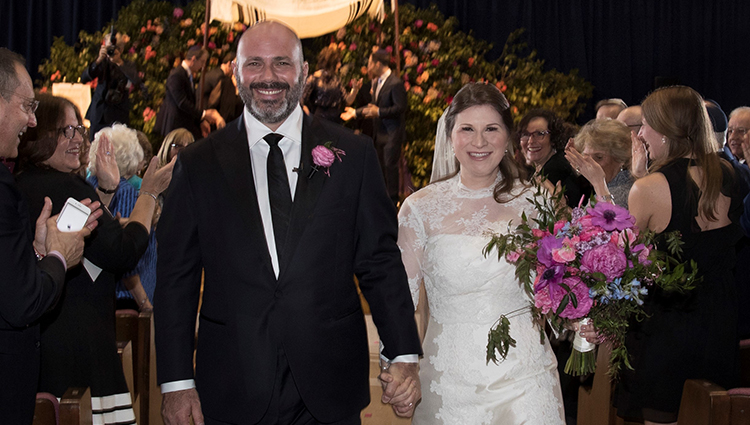 Special Occasions with Gift of Life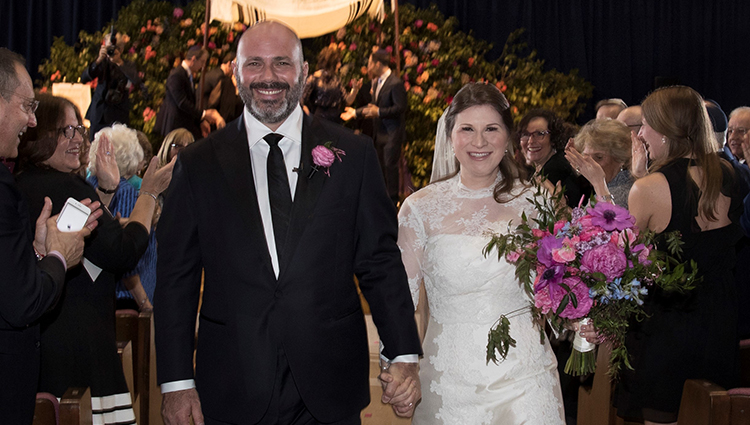 Celebrate a milestone or commemorate a special occasion by organizing a Gift of Life donor drive! Special events are all about our human connection with family, friends, colleagues and community. Your event is the perfect occasion to offer support for Gift of Life's mission to find a marrow donor for every patient who needs one. Saving a life is the most special connection of all, and we make it easy for you to help.
When you host a swabbing table at your wedding, bar/bat mitzvah, notable birthday celebration, anniversary, or corporate milestone, your help spread the important message that every person who joins the registry has the potential to save someone's life.
Will You Marrow Me?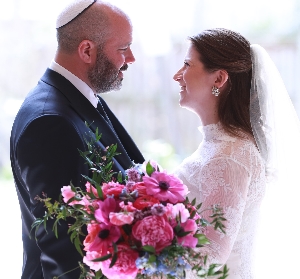 Gift of Life's Chairman of the Board Bill Begal and his wife Kira Epstein Begal told their wedding guests that in lieu of gifts to please make a contribution to their Gift of Life Donor Circle. They raised more than $39,000, adding 659 new donors to the registry! Their Donor Circle page notifies them (and everyone who subscribes to their circle) in real time when a new contribution is made, how many donors they have sponsored into the registry, and every time a match is found for a patient or a lifesaving transplant is completed. The Donor Circle also offers social media tools to help the Begals continue their fundraising efforts.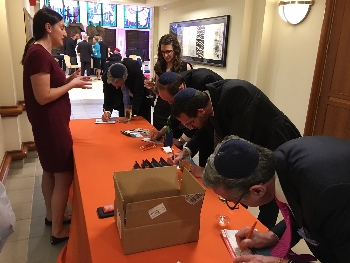 Many of the donors they sponsored were also guests at their wedding, as they set aside space for a Gift of Life swabbing table. Only two minutes are needed to swab the inside of your cheek and join the registry, and your guests will complete their registration via email after your event. Gift of Life will give you all the supplies needed, and can train you or someone in your group how to guide people in using their swab kit. If you are in a location where we have staff members or ambassadors, we can even arrange for someone to be on site. The donors you sponsor will remain in the registry until age 61, with the potential to save lives throughout that time.
To read more about Bill and Kira's wedding, click here.
Gavi gives back for his bar mitzvah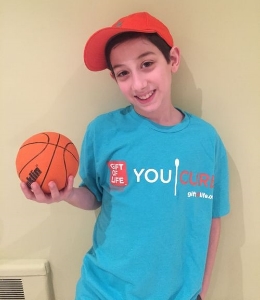 As 12 year old Gavi prepares for his bar mitzvah – the Jewish ceremony of becoming a self-responsible adult – he and his parents felt it was important to demonstrate that he understands his role in helping other people in the world. Gavi chose Gift of Life because of a personal connection: when his mother Rachel was pregnant with him in 2004, his father, Judah, became a stem cell donor for a patient with blood cancer.
Gavi started his own Donor Circle with Gift of Life, Gavi's Donor Circle. This team fundraising page can serve him as a focus for charitable work for his entire lifetime, and he and his circle's subscribers will see the results grow over the years as matches are made and result in transplants.
Not only did Gavi start his giving now, he was interviewed on television, helping raise awareness of his commitment to finding donors for those with blood cancer in his entire community. To watch Gavi's interview, click here.
We make it easy for you
Gift of Life provides all the supplies needed for a swabbing drive, training in how to run a drive, and prepaid return shipping to send your completed kits to our headquarters.
To learn more about how to create your Donor Circle or support Gift of Life at your event or celebration, call 561-982-2900 or 800-MARROW9 (627-7669).
---
Special Occasions could include:
Weddings
Anniversaries
Birthdays
Bar or bat mitzvahs
Family reunions
Welcoming a new child to the family
Community or religious gathering