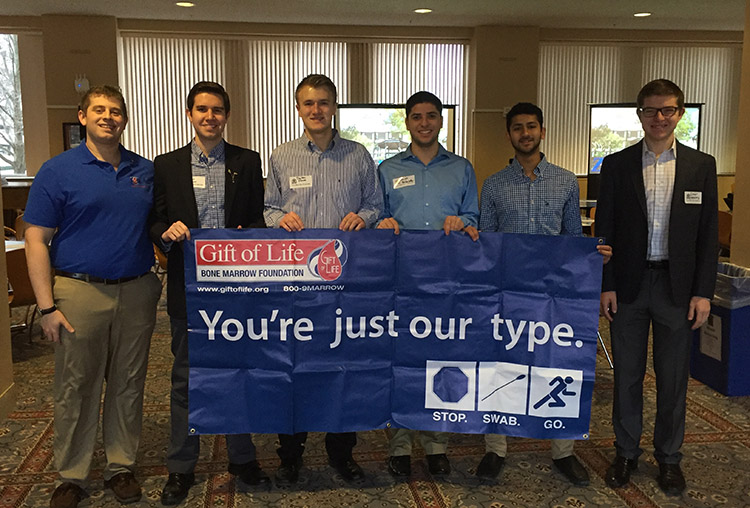 Campus Ambassadors Team Up with ZBT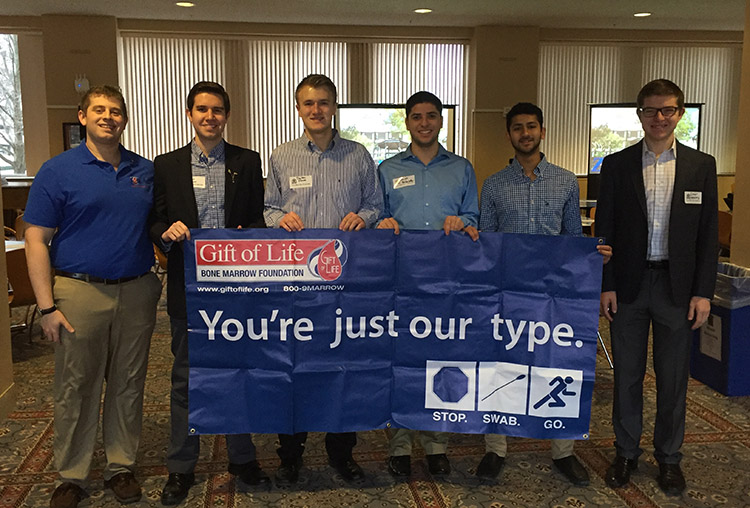 Founded as the world's first Jewish fraternity, Zeta Beta Tau (ZBT) is dedicated to fostering in its members intellectual awareness, social responsibility, and integrity—all to prepare them for positions of leadership and service within their communities. Nationally, ZBT has approximately 100 chapters.
Throughout the months of February and early March, ZBT representatives executed a series of regional leadership conferences, dubbed Dover Days. Current campus ambassador Russell Lowe, a member of the SUNY Oneonta Chapter of ZBT, coordinated with ZBT leaders to raise awareness about the importance of joining the bone marrow registry. As a result, Russell and ambassadors across the country traveled to nearest campus hosting a Dover Day to give presentations and run a drive.
In total, Gift of Life attended nine of the ten Dover Days and swabbed 260 brothers. Many brothers expressed interest in becoming further involved with Gift of Life and wanting to run additional drives on their campuses or be a part of the Campus Ambassador Program. These schools include Binghamton University, Brooklyn College, Columbia University, University of Illinois, Michigan State University, Muhlenberg University, Northern Arizona University, Ohio State University, Purdue University, and SUNY Albany.
Gift of Life looks forward to continuing its relationship with ZBT and educating its brothers about the unique opportunity they have in becoming volunteer bone marrow donors.