2020 Campus Ambassador Program attracts more than 360 student interns to help recruit donors
CAPs attend opening session in virtual world complete with auditorium and personal avatars
College students are not about to let the pandemic ruin their academic year or stop them from serving their communities. For the Fall 2020 semester, Gift of Life has accepted more than 360 interns into the Campus Ambassador Program. The program equips them with the skills and tools they will need to recruit new stem cell and bone marrow donors into the registry. This highly regarded program gives students the long-term satisfaction of seeing the donors they recruit saving lives for many years into the future.
Although Gift of Life was not able to hold the 7th Annual CAP Symposium in person, our partner, Degy Entertainment, assisted with hosting the event in their virtual meeting and entertainment space, Degy World.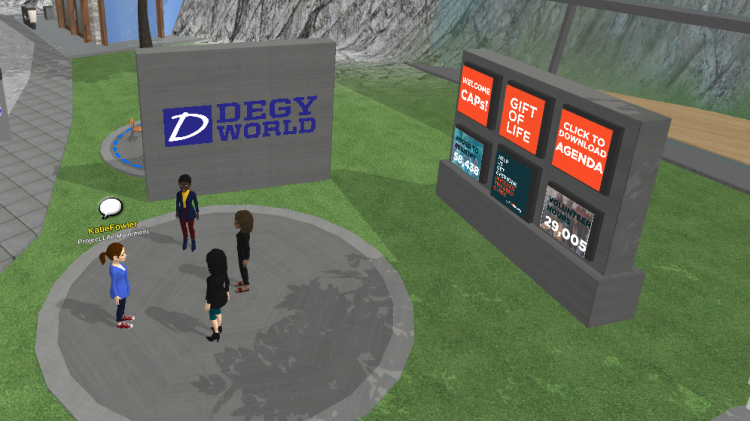 For three hours on August 4, the Campus Ambassadors (CAPs) were able to log in, create an avatar and roam freely around Degy World's virtual environment – a space reminiscent of Myst Island in the famous videogame. They could even have live audio conversations by standing near one another's avatars. The highlight however was the virtual auditorium, where the avatars took a seat to experience the live programming.
After a welcome message from CEO and Founder Jay Feinberg, the CAPs were treated to a panel discussion featuring Ryan Bergen, a stem cell donor, Madison Selsberg, the granddaughter of a bone marrow recipient, and Brianne Dollar, a bone marrow transplant recipient who is now a college student and a CAP herself. The three shared their perspectives on how stem cell and bone marrow donation have had an incredible impact on their lives.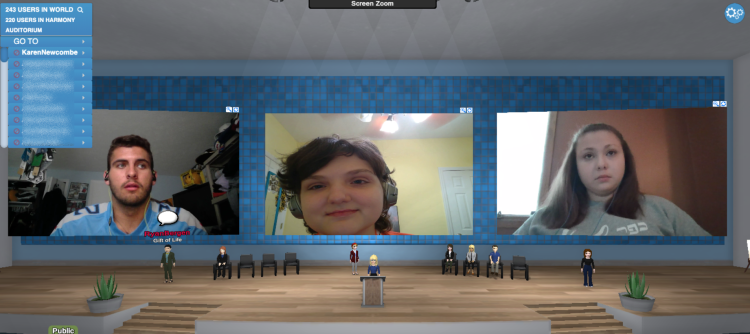 The day's learning also included a look at the science behind how our incredible stem cells and bone marrow are able to defeat blood cancer, and why there is more likely to be a match between a donor and recipient of the same ethnicity and genetic heritage.
Post symposium, the Campus Ambassadors are receiving training on how to hold and promote swab drives if their campus plans to open, and in running virtual drives online if their campus has chosen distance learning this fall. They also learn more about the need to diversify the registry so that more patients battling to survive blood cancer and diseases like sickle cell can have the hope of a cure.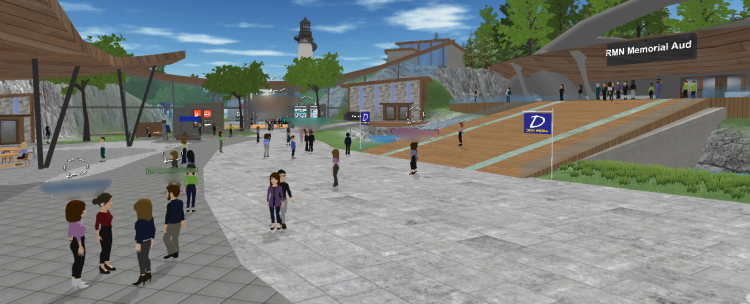 The Campus Ambassador Program has become Gift of Life's most successful method of recruiting new donors for the registry. To date, our dedicated interns have registered 58,459 donors and found 1,045 matches between donor and patients. Transplant centers request young donors between 18 and 35 for about 90% of transplants; this means that Gift of Life must constantly find new young donors who will step up when called upon to help save someone's life.
If you or someone you know would like to join the Campus Ambassador Program, applications for the Spring 2021 semester will open on October 1, 2020. Contact Traci Ackerman, Recruitment Manager, tackerman@giftoflife.org to learn more.
Gift of Life thanks our amazing partner Degy Entertainment for the use of their fabulous Degy World environment for our virtual symposium.