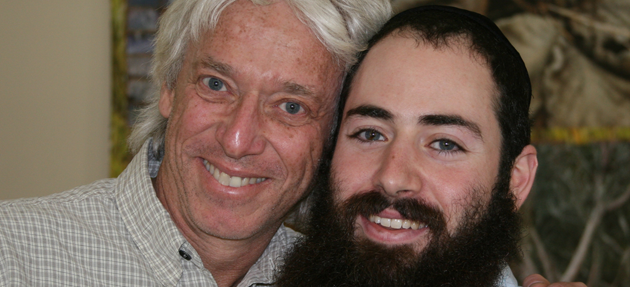 A Gift of Lifer: The Story of Elchonon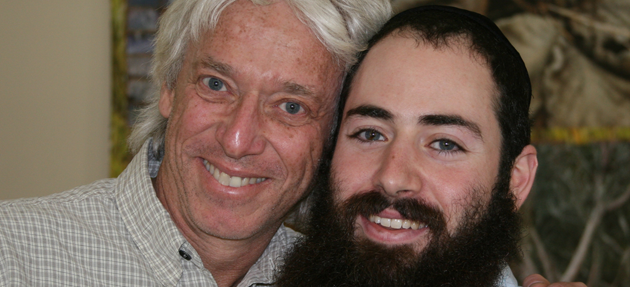 Elchonon chose to become a volunteer donor in 2002 at a drive for a little girl who needed a transplant. At the time, he was a student at Yeshiva University and he and his friends swabbed their cheeks, never thinking they would be called as donors. Elchonon left that day with his donor card in hand not giving much thought to the opportunity of saving a life.
A few years passed and one day in 2005 he was going through a stack of cards he kept from over the years. As he went through them, he came across his Gift of Life donor card and remembered thinking, "At this point, if no one ever called me, what's the likelihood of anyone ever calling me?" He threw the card in the trash without a second thought. Later in the evening he received a call from Gift of Life informing him that he was a match! At that moment, he ran to the garbage and removed his donor card. Jokingly, he said, "If you want to get called, throw your card in the garbage and see what happens."
After receiving the call, he realized he had the unique opportunity to do something amazing. He took a few days and spoke to his doctor, ultimately deciding to go through with the donation. He immediately knew he made the right decision and after proceeding with confirmatory typing, found out that he was a good match for a woman. However, he was soon informed that the patient wasn't in the right place to receive her donation.
Elchonon received his second call from Gift of Life in 2006, identifying him as the perfect match for another patient, a 56 year old male battling leukemia. Elchonon had another opportunity to save a life and he proceeded with the donation of peripheral blood stem cells without giving it a second thought.
Five years later, Gift of Life called Elchonon again. He assumed it was a check-in call, but much to his surprise, he was told he was a match again! This time, Elchonon was being called on for a 63 year old man, to which he donated peripheral blood stem cells to. As time progressed, Elchonon was informed that this patient needed a second donation from him, which he proceeded with. It is extremely rare for a donor to be called for two different patients. Elchonon feels privileged and honored to be a three-time donor, saving the life of two patients.
Not only is Elchonon an incredible donor, but he is an avid supporter and Ambassador for Gift of Life. He has spoken with potential donors about joining the registry and has coordinated multiple donor recruitment drives, adding hundreds of new donors to the registry.
If you are interested in joining the registry and saving a life (or two!), like Elchonon, sign up online. Just fill out the Online Donor Registration form, and a swab kit will be sent to your house.