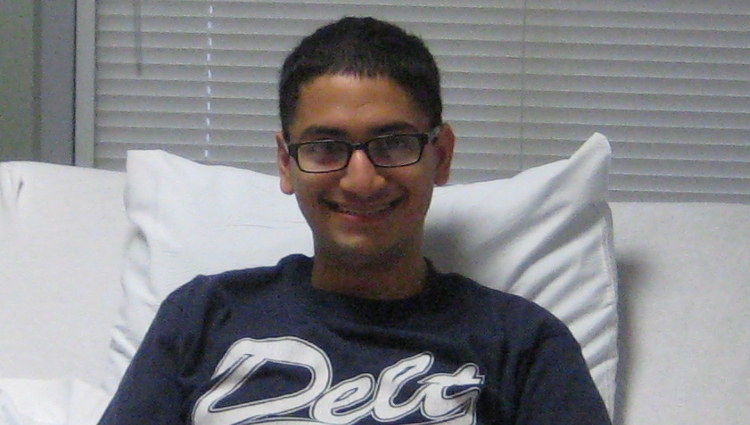 Butler University student Aalap saved a life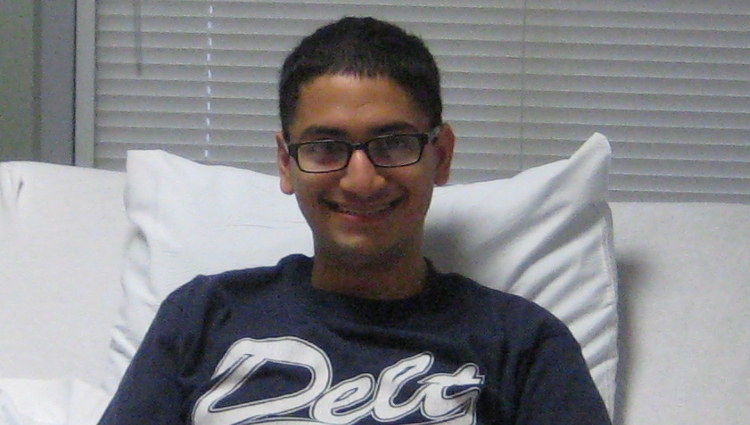 In November 2010, Aalap was at the Starbucks on Butler University's campus doing homework. There, the pharmacy student decided to swab his cheek with other classmates and join Gift of Life Marrow Registry's international registry.
Like many who swab their cheeks, Aalap did not think that one day he would be called upon to save a life. At the time, all that was going through his mind was the family friend who had lost the battle to cancer. Aalap said, "I know what I felt, and if I could prevent anyone else from feeling that, I would do what I could."
Not giving any further thought to his cheek swab, Aalap was surprised to hear from Gift of Life a year and a half later. Donor Services first tried to call Aalap's cell phone then followed up with a call to his parents, who were listed as contacts. "They were a little nervous," Aalap said, laughing. "They weren't sure what was happening." Aalap was the perfect match for a 27-year-old woman with acute lymphoblastic leukemia (ALL).
Once Aalap explained the process to his family and that he was about to save the life of a woman not much older than himself, they were incredibly supportive. His sister even flew to Baltimore to be with him for the donation. He said, "A lot of family members heard that I was doing it. I got a lot of calls to see how I was. Everyone was very passionate about the process."
Aalap donated peripheral blood stem cells. He was incredibly grateful and excited to be able to give a complete stranger such an amazing gift. Aalap described the donation process as being easy, and he felt so great afterwards that he was able to attend a Baltimore Orioles Game the same night.
In May 2013, this hero will graduate from the Butler University College of Pharmacy and Health Science. Aalap has already been involved in Gift of Life's ambassador program and has spoken with recently identified matching donors about his experience.
He has also encouraged his family and coworkers to join the registry and educated others in his community about becoming a donor. Despite Aalap's hectic schedule, he proudly proclaims that he would donate again "in a heartbeat."
Aalap hopes to meet his recipient someday, but until then, his words to the wise are, "Take care and make some lemonade from the lemons that life gave you."