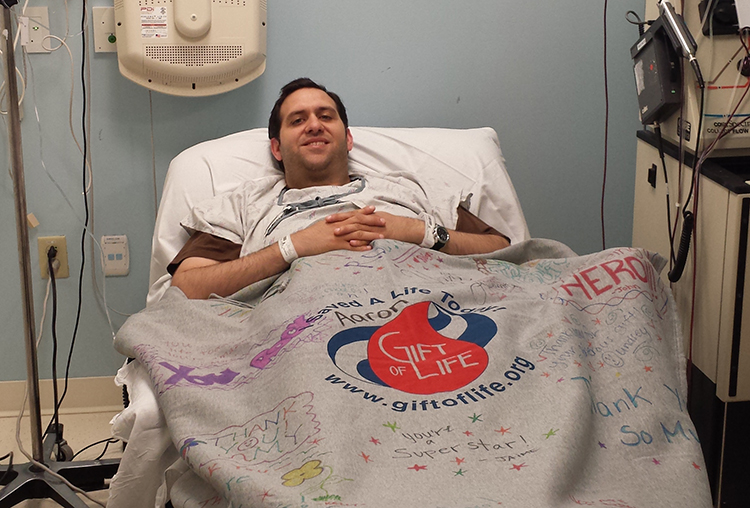 Ten years after joining the registry, Aaron became a donor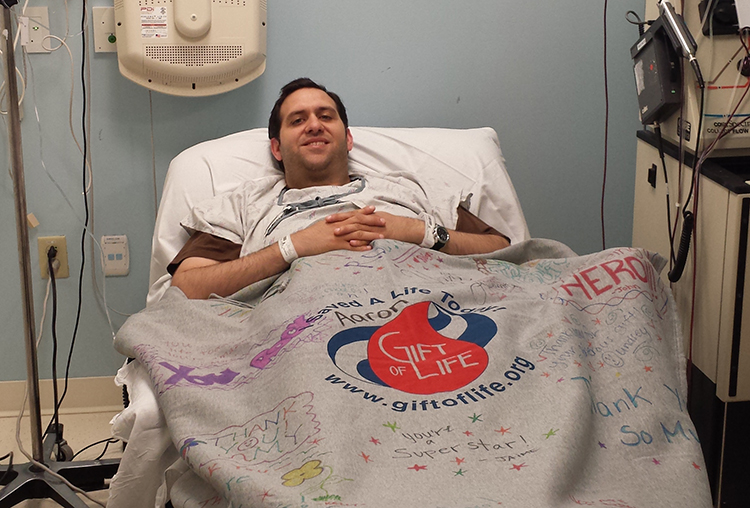 Aaron joined Gift of Life's registry of donors in 2002 at a drive held at the Shulamith School for Girls in Brooklyn, NY. He volunteered to become a donor from a desire to help, and although he didn't really think he would ever be a match, he knew it was a possibility.
Over 10 years later, it became a reality: Aaron learned that he was a potential match for a 61-year-old woman suffering from acute myelogenous leukemia. He said, "Donating was the least I could do. I was able to help potentially save a life with very little difficulty to me. It was an easy decision."
Aaron donated peripheral blood stem cells, and, though he described the collection as "a little annoying," he felt well taken care of by his wife and Gift of Life staff. He said that if he ever got the chance to donate and save a life again, he would most definitely do it. He is also interested in meeting the woman he donated to "if and when she is ready," but he accepts that she might not want to meet. For now, Aaron is just happy to have had the chance to help someone.
The donation was also a unique opportunity for Aaron to teach his three young children the importance of helping others in need. "My kids watched me get some of the shots before the procedure, and I explained that I could possibly save someone's life with only a little effort," he said. "I think they were very proud of me."
Aaron lives in Valley Stream, NY, with his wife and three children. He is an area coordinator for the HASC Center, a non-profit agency dedicated to helping people with intellectual disabilities live as independently as possible.