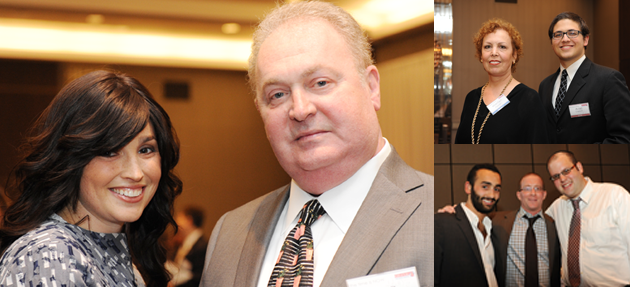 Actress Mayim Bialik Hosts Gala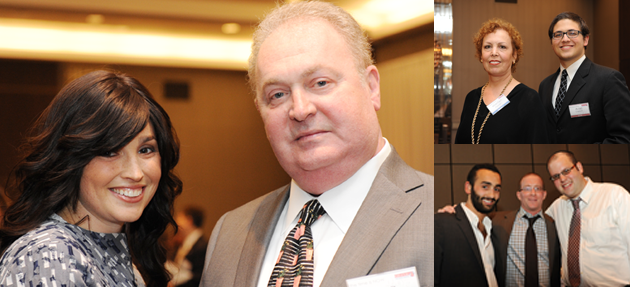 Thursday, May 17, 2012 marked the 12th Annual Partners for Life Gala, where Gift of Life celebrated twenty-one years of saving lives. It was the best attended Gala yet, with over eight hundred guests coming together at the Grand Hyatt New York to support Gift of Life's mission to save lives.
Mayim Bialik, best known for her acting career- starring in the 90s NBC sitcom "Blossom" and her current role on Chuck Lorre's "The Big Bang Theory", served as the evening's master of ceremonies. Bialik, who holds a doctorate degree in neuroscience from UCLA, became an advocate for Gift of Life after hearing about Ezra, a cute and lovable three year old boy currently receiving treatment for a rare immune deficiency.
The culmination of the evening was the introduction of three bone marrow recipients to their life-saving donors. First, Marilyn was introduced to her donor, Ariel. Marilyn was overwhelmed with emotion and thanked Ariel for giving her the gift of allowing her to see her fifteen-month-old granddaughter grow up. Next, Greg was introduced to his donor, Aderet. Greg said that he was devastated when his first donor backed out and if it weren't for Aderet, he may not have had a second chance at life. The final and most unique introduction was that of Avi to his two donors, Eli and Richard. Avi's story began as a donor and in an unbelievable twist of fate, a few years after his donation, Avi himself was diagnosed with leukemia. Avi ultimately needed two transplants, from different donors, both of whom he met on stage that evening. Upon taking the stage to address the crowd, Avi looked at his donors, Eli and Richard, filled with emotion telling them how, after being on both sides of the fence, he truly understands why donors are heroes.
Gift of Life also recognizes philanthropic individuals and partner agencies at the Annual Gala that exhibit outstanding dedication to the mission and vision of the organization. This year's recipient were The Maccabeats, an all male a cappella group from Yeshiva University in New York. Known best for their hit "Candlelight", which went viral on YouTube in 2010 and received coverage from CNN, these men have played an integral role for the Gift of Life. Through their Miracle Match Campaign, they have been able to both fundraise and raise awareness on the importance of joining our bone marrow registry. Maccabeat's member Michael Greenberg's commitment to Gift of Life stems from his mother's battle with leukemia and his determination to help others in similar circumstances. With their newly-released song "Miracle" as the backdrop, the Maccabeats set out to raise $10,000 for each of the eight nights of Hanukkah and to remind people that we can all play a role in making miracles happen. The results of the campaign were inspiring, raising more than $90,000. As a result of The Maccabeats continuous efforts through their benefit concerts and donor drives, over 1,700 previously wait-listed donors are now on the Gift of Life Registry. To date, 10 matches have been found as a direct result, and 2 transplants have been requested.
Interested in learning more about the Annual Gift of Life Gala or other Gift of Life events such as our Walk for Life? Contact Marti Freund at mfreund@giftoflife.org.