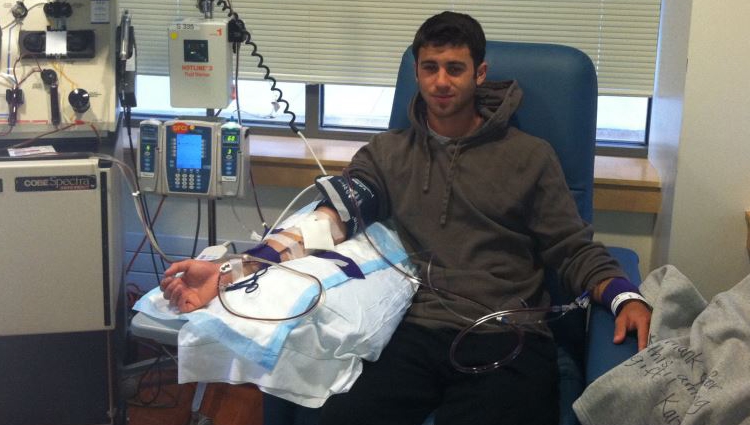 Alec donated stem cells to save a 59-year-old woman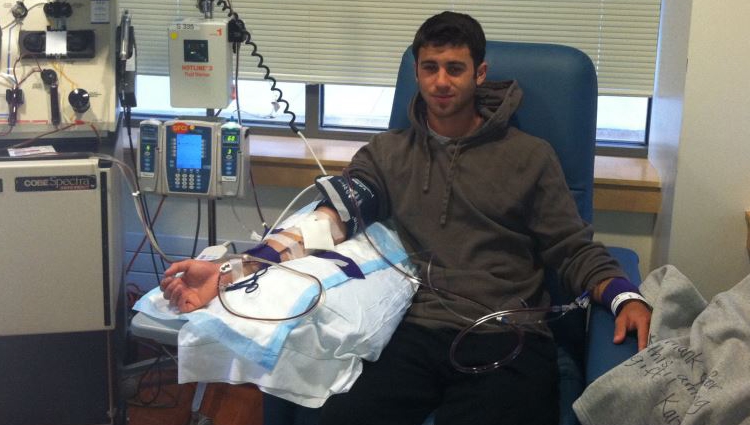 When Alec, a 20-year-old stem cell donor from Boston, Massachusetss found out he was a match for a patient needing a transplant, he described it as a moment he would savor for the rest of his life. He explained, "I remember feeling overwhelmed with a sense of purpose. Just knowing that my life was so valuable to someone else was almost incomprehensible."
Alec joined the donor registry while in Jerusalem, thanks to a partnership between Gift of Life and Taglit-Birthright Israel, a program that has inspired more than 25,000 participants to register as donors. Alec said that he viewed joining the registry as a mitzvah for the day and never really expected to match a patient. But he got the call soon after and immediately began the steps towards donating.
Alec said, "Throughout the six-month-long process, I could not get over how blessed I was to have this opportunity to help a stranger in need." He added, "Obviously I was donating to save this one person's life, but it was so much more than that. I was doing it for her parents, siblings, kids, friends, and all the good people she will meet in the future. It is easy to focus on just the recipient, but the number of lives affected by each donation is actually very large and, in some ways, completely unknown."
Gift of Life was there to support Alec throughout the process, including during his donation of peripheral blood stem cells. He said, "I can't describe how impressed my family and I were with Gift of Life from start to finish. And I say 'finish' tentatively because they make sure to let you know that once you are involved with the organization, you are a member for life. Gift of Life set a tremendous precedent in my young life for dealing with a non-profit organization."
Alec's donation experience has inspired him to continue helping patients in need by encouraging more potential donors to join the registry. A student at Syracuse University and president of his fraternity, Sigma Alpha Epsilon, Alec has created a donor circle on Gift of Life's website that has raised $2,500. He also directed all proceeds from his fraternity's philanthropic efforts to be donated to Gift of Life, and he will spearhead a donor recruitment drive to be held this spring on his college campus. He said, "I can't stress enough how important it is for young healthy students to join. It is so easy to do and so rewarding!"
Alec said that, while he was the donor, he feels that Gift of Life has done more for him in the past year than he did for the still anonymous 59-year-old woman. He said he thinks about meeting his recipient all the time and hopes to someday see her smiling, healthy face: "It is my dream to make her recovery and our meeting a reality."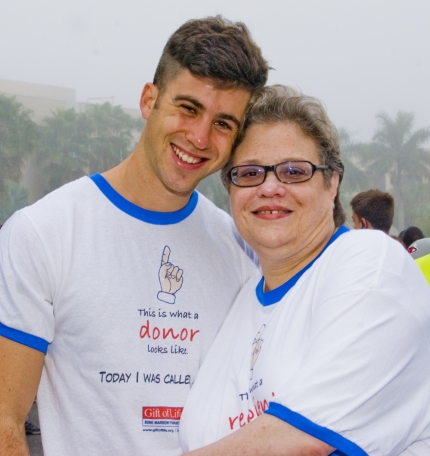 Alec did meet Susan, his recipient, in December 2014 at the Steps for Life 5K in Boca Raton, Florida. Alec went on to join Gift of Life's staff as a Project Manager!