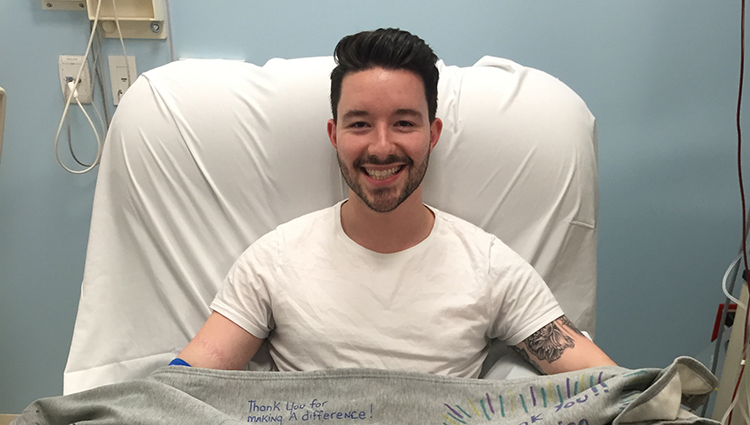 Vanderbilt grad donates marrow to save man with leukemia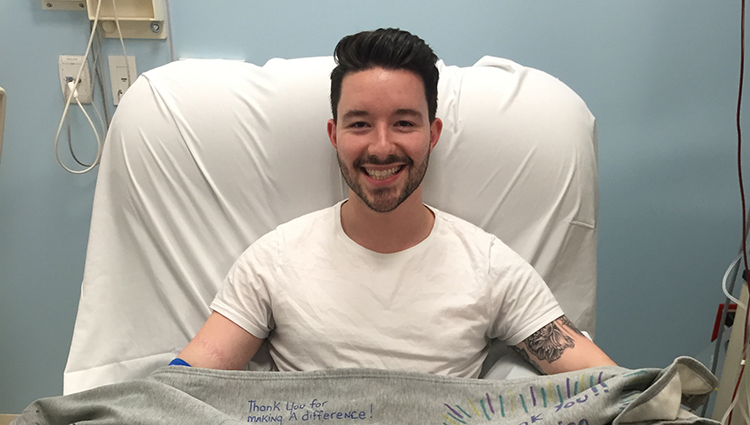 When he walked out of his dorm one April evening in 2012, Alexander saw a group recruiting volunteers for the Gift of Life Marrow Registry. Without thinking twice he swabbed his cheek; to him it just seemed like a good thing to do. Every person who joins the registry learns during registration that having the opportunity to save a life is fairly rare, so like many others, he put it out of his mind and went on with life.
Four years later, Alexander received that special call from Gift of Life that he was a match for a man battling leukemia who needed a transplant to save his life. Once the match was confirmed through a blood test, Alexander prepared to donate peripheral blood stem cells (PBSC) by taking several injections of Neupogen. This stimulates the needed cells to migrate from the bone marrow into the blood stream, where they can be collected through a process similar to donating platelets.
"My workplace was very understanding and provided me the days off I needed to make the donation," said Alexander. He also had support from his family, who were proud that he did such a commendable thing for a stranger. He felt the donation went easily, and was excited that he had the opportunity to help someone.
"In the beginning, I wanted to know more about the person I would be donating to," said Alexander. "Eventually, I realized that it didn't matter and I took the opportunity. Imagine that it's you or a loved one in need – that makes the decision a no-brainer." While donors and recipients must remain anonymous for the first year after transplant, Alexander is already thinking about the possibility of meeting his recipient when the time comes. "It would be an especially rewarding experience," he said.
Alexander recently graduated from Vanderbilt University, and is now working as consultant and recruiter in New York City. He enjoys basketball, listening to music, and reading.