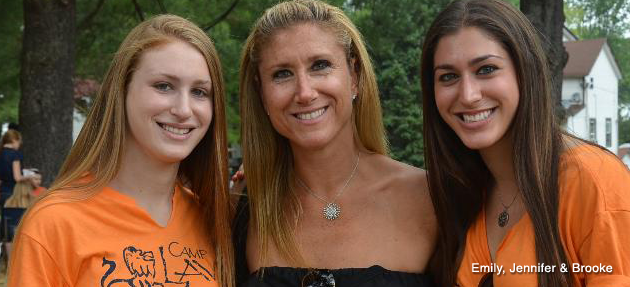 Baking for Life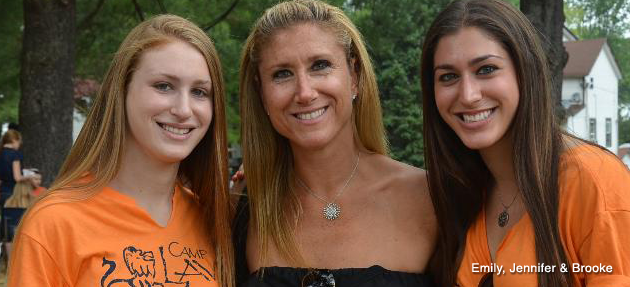 Before being old enough to donate, twins, Brooke and Emily, found a way to help patients in need through The Gift of Life Bone Marrow Foundation. The girls have been acquainted with Gift of Life for some time now, as Brooke explained, "The Gift of Life has been very active in our community and has held different drives at our synagogue. We think it's a very good cause…" The girls' mother, Jennifer, donated for the Gift of Life in June 2007.
When it was time for Jennifer's donation, she told her four children that she was going to help save another person's life. Years later, Jennifer reflects on what she did, "it's something that I will never forget. Every year I get a report that the recipient is doing well and it makes me feel like I have done something truly amazing."
Jennifer's actions inspired Brooke and Emily to run a 'buy and bake sale' for their chesed project for their Bat Mitzvahs, donating the proceeds to Gift of Life. In honor of Jennifer's five year anniversary, the twins, now juniors in high school, ran another bake sale, explained the proud mother. They raised over $1,300 for Gift of Life this Shavuot.
A bake sale was the perfect fundraiser for the girls, as Brooke enjoys baking. Brooke's baking skills are often shared with her neighbors and friends on Shabbat and other holidays when she makes enough loaves of challah bread to share with others. "This fundraiser taught us that doing something so simple, like baking," said the girls, "can help with tasks so difficult and puzzling as finding matches for ill patients." Thankfully, Brooke wasn't left alone to do all the work, friends and family contributed by going to work in the kitchen. As for those who don't bake, they bought the delicious treats. Her sister Emily handled the financial part of the bake sale since she's "not such a talented baker."
While the twins remain modest about the work they have done, Jennifer makes the work they put into their fundraiser clear, "they did everything on their own," she explained, "they advertised in our local elementary school, our synagogue, as well as stopping people wherever they went to get them to participate. There were endless phone calls as well as matching buyers with bakers. "
Emily hopes to work in the business world, while Brooke plans on becoming an orthodontist. Brooke would like to change the lives of children and adults through their smiles.

The dedication these girls show to their community and those outside of it is outstanding. As they so modestly put it, "going through this experience has helped us realize that the easiest of tasks can help change people's lives." Emily and Brooke plan on running the bake sale again next year and joining the registry once they turn 18.
To organize a bake sale in your community and help save lives, please contact info@giftoflife.org.