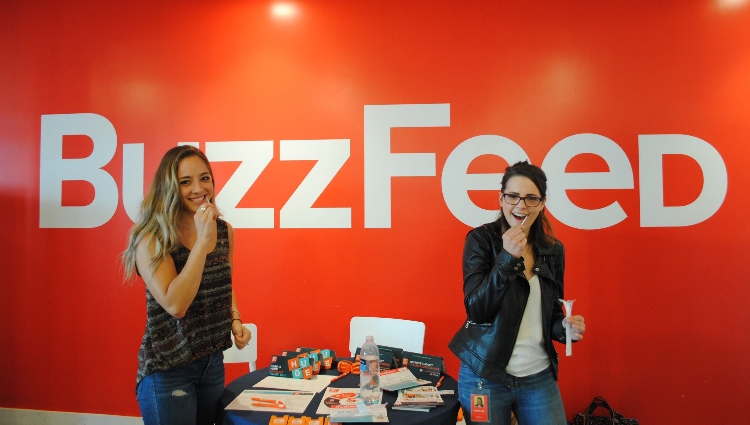 BuzzFeed employees joined marrow donor registry in hope of curing cancer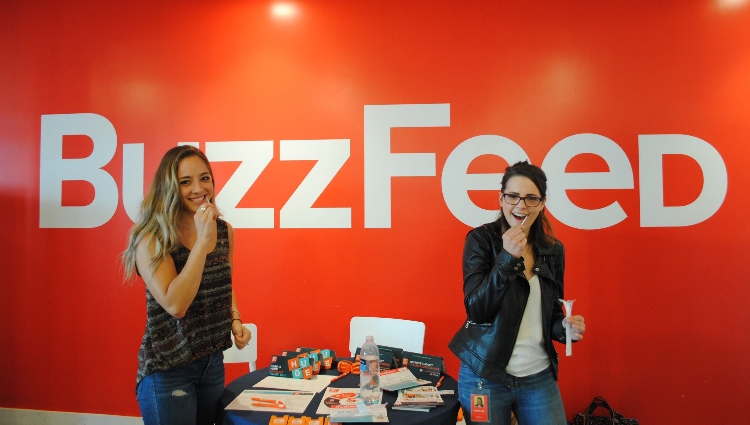 On July 20, 2018, international media organization BuzzFeed's corporate headquarters in New York City made fighting blood cancer their focus for a day. Through a connection with Jason Schifrien, Co-Chair of Gift of Life Marrow Registry's Young Professionals Committee, the organization was invited to explain its lifesaving mission to BuzzFeed's staff and offer them the chance to join the registry.
Nick Hudson, Gift of Life's Assistant Director of Development, provided a lunch-and-learn presentation – the key message being that each of us has the power within to cure blood cancer.
Staff members of the digital media company lined up to do a quick swipe inside their cheeks with a cotton swab. With that and a short questionnaire, it only took two minutes for them to join the registry. If one of them is found to match a cancer patient in need, they will be offered the chance to become a hero and save a life. Donating stem cells is a four to six hour process similar to donating blood platelets, while donating bone marrow takes about two hours and is done under general anesthesia.
BuzzFeed, named Fast Company's #1 Most Innovative Company, is an international digital news network providing content that is relevant and connected to today's media-engaged audience. Their globally accessible, highly sharable content can be found on their site, mobile app, Facebook, Snapchat, YouTube, and many other digital platforms.
Thank you, BuzzFeed staffers, for caring enough to join the registry and share your health with patients suffering from blood cancer.