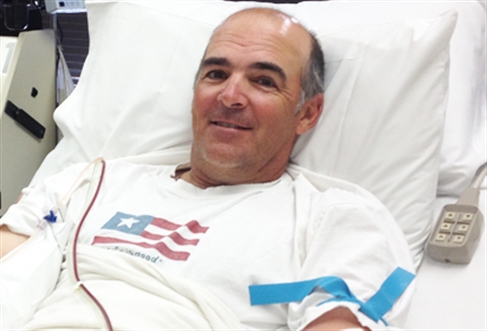 PGA professional David was thrilled to donate and safe a life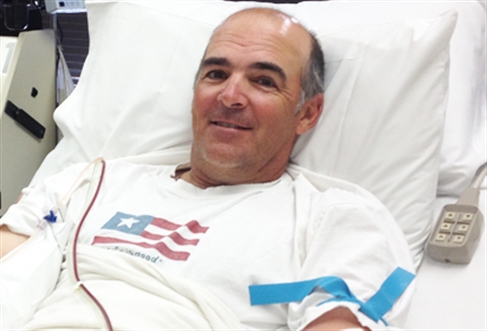 In the fall of 2003, David's wife Charisse noticed a lump behind her right ear. What followed was months of tests and biopsies until, eventually, she was diagnosed with non-Hodgkin's lymphoma. She was told that the cancer was treatable but not curable, unless she had a bone marrow transplant. After undergoing a variety of treatments over the course of eight years, including an autologous transplant using her own cells, it was recommended that her only remaining treatment option was a transplant with cells from an anonymous donor. Charisse recently met her donor and continues to heal physically, emotionally, and spiritually every day.
David recalls telling her that he wanted to be a donor himself. He said, "I wanted to find some way of giving back to someone in need the way my wife's donor did for her." Charisse's initial reaction was that this idea was a very kind gesture, but the reality was that he would probably never be a match for a patient. Regardless, David registered for a testing kit via Gift of Life's website in November 2012 and promptly sent his sample back for testing.
David said, "In the back of my mind, I always felt like something would happen and it wasn't really that big of a surprise when I got 'the call' just a few months later. I was very excited—the first thing I thought was that I would finally be able to make a difference. Watching my wife go through her cancer treatments was a very powerless feeling; there was very little I could do. It was an exciting feeling to know that my body had the potential to help another body. I couldn't wait to tell Charisse the good news!"
He added, "Our faith is tested when we have to rely on things out of our immediate control. I imagine my recipient was hopeful that a match would be found and treatment would become available. It must have been difficult, however, to wait for the good news to finally arrive."
David described the blood stem cell collection process as "surprisingly simple." He explained, "In light of the stakes involved, any discomfort or time away from work was an incredibly small inconvenience. Everything from meals to travel expenses was paid for by Gift of Life. It cost me absolutely nothing to go through this entire process." He enthusiastically noted that he would be happy to donate again if he should ever get another call.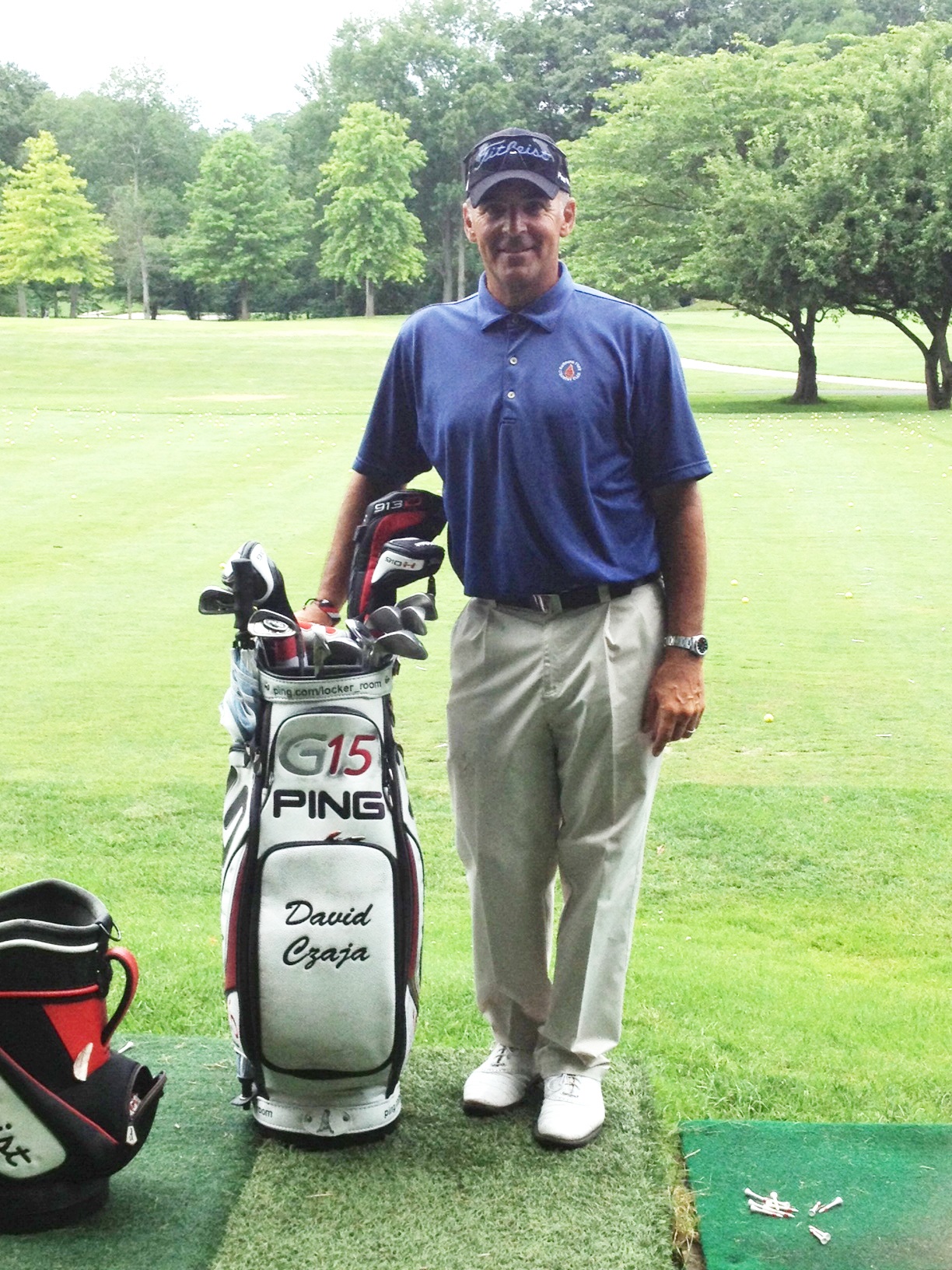 While he is proud of the role he played in his recipient's treatment, David is quick to insist that he is not a hero. He explained, "I consider myself incredibly lucky to have been chosen but in no way a hero. I watched my wife get ready for her transplant. That was heroic in my eyes and a thousand times more difficult than what I went through as a donor. My body was a match and my mind wanted to find a way of giving back the way someone we didn't know gave unselfishly to my wife."
Now that he has completed the blood stem cell donation process, David is looking forward to spreading awareness and encouraging others to take advantage of the wonderful opportunity to potentially save lives by adding their own tissue types to Gift of Life's registry of volunteer donors. David said, "Everyone should not only get themselves into the database but they should also recruit as many friends and family members to do the same. The process is simple, and the support they will receive is incredible. Any minor inconvenience or discomfort they might experience pales in comparison to the incredible sense of happiness they will feel at the end of the process."
David feels incredibly fortunate to have had the opportunity to help a 25-year-old stranger in need of a stem cell transplant. He feels that he and his recipient are forever connected in a very important way. David said, "My greatest hope is that he experiences a complete recovery and that he can get back to his friends and family and live his life again. As this process made my wife stronger on every level, my hope is that 'my guy' will likewise have this positive life changing experience."
David lives in Rowayton, CT, with Charisse and their sons (Ben, Sam, and Jack). He has been a PGA Golf Professional since 1991. He enjoys spending time with his boys, especially watching them compete in various sports, and has a special interest in reading spiritual, philosophical, and metaphysical books.