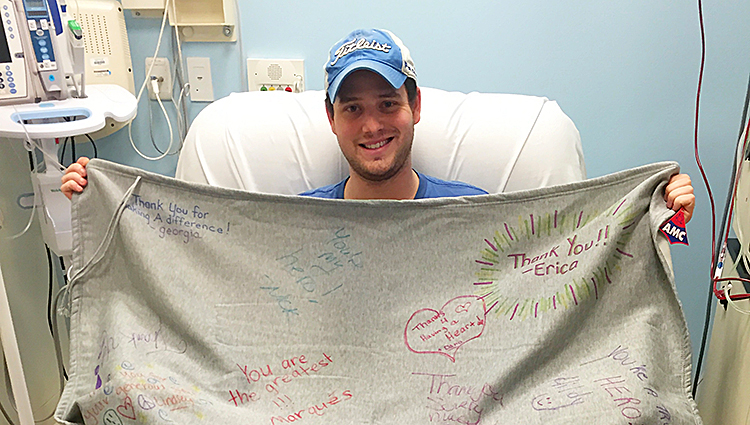 Second chance to become donor results in marrow transplant for woman with leukemia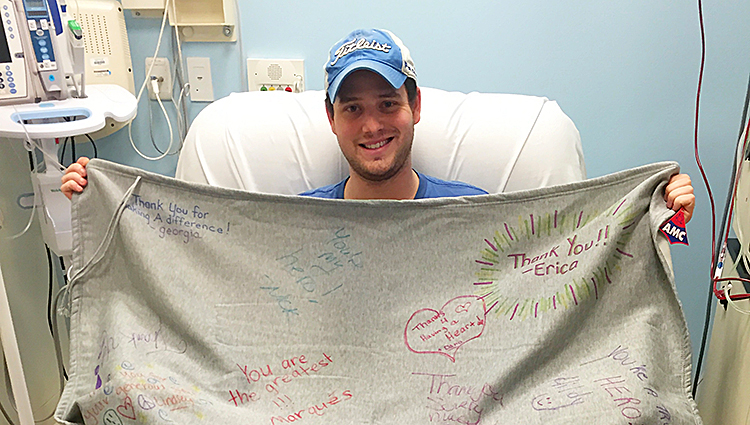 When Jonathan was in high school, his friend's brother was diagnosed with leukemia. The school held a marrow donor drive, setting up swabbing stations to try and find a match for the young man, but when Jonathan tried to join the registry, he learned he was too young – only those 18 or older are qualified to donate.
After high school, Jonathan spent a gap year in Israel through the Yeshivat Reishit Yerushalayim program, where the opportunity to join the bone marrow registry came during the yeshiva's annual Gift of Life recruitment drive, held every year since 2007. Jonathan finally swabbed his cheek and volunteered as a donor. "I felt that I had to join since I wasn't able to donate to my friend's brother," said Jonathan. "Luckily he is doing well now, he received a transplant from an unrelated donor and it was successful. He's now happily married."
Nearly four years after joining Gift of Life's registry, Jonathan got the call that he was a match for a woman with leukemia. "I had hoped I would be a match for a patient, but when you actually get the call it's very exciting," he said. "I learned I was a match at the perfect time. The call came during a week when we lost several people in our community and I felt so helpless. I was really emotional and happy to donate."
Since Jonathan was asked to donate peripheral blood stem cells, he received injections of Neupogen for five days to stimulate his stem cell production. "It's just five days and then it's over and someone's life is saved," said Jonathan. At the time, he was finishing up a year-long internship at a national cable network company, and took time off to make his donation. His brother and mother accompanied him to the donation facility at Hackensack University Medical Center in New Jersey.
Jonathan's friends and colleagues at work were not only supportive, some wished they would be called as well. "A bunch of them said they had swabbed but had not yet gotten the call," said Jonathan. "Everyone wanted to match a patient and said how lucky I am. They all wished they were donating. Some even called in to find out if they might be a match, too."
Once his donation was over, Jonathan said there was barely any recovery needed. "An hour after donating I felt totally back to normal."
He has received several updates about his recipient, and although not much information is given, he has heard she is doing well. They will not be able to learn each other's identities until the first year after the transplant is up, and Jonathan is looking forward to the possibility of meeting her in person.
"I truly hope I am able to match again with someone in need, as there is no limit to how many times I would be willing to do this," said Jonathan. He also encourages others to join the registry, as it's the only way to find out if you are a lifesaving match for a patient. "People's lives are saved," he tells anyone who is interested. "You are supporting life, the actual gift to someone to continue living."
Jonathan is a senior in college majoring in film and television, and is currently preparing for graduation. He has interned at two major cable television networks and had the opportunity to work with famed newscaster, Bryant Gumbel. After graduation he plans to relocate to Los Angeles to pursue his career in the entertainment industry. In his free time, Jonathan is a "diehard sports fan."