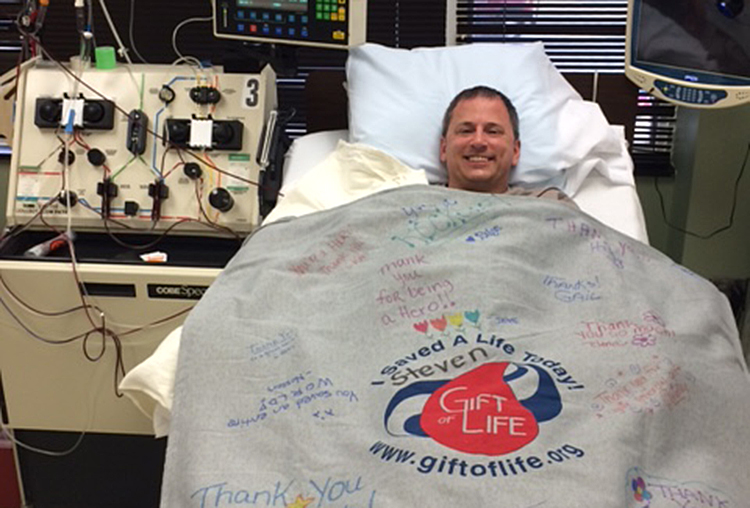 Steven says "There is no bigger gift than saving a life."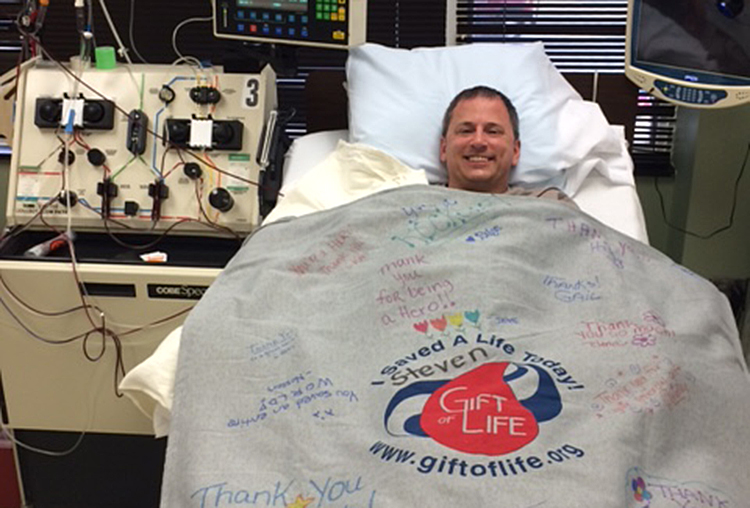 Steven was glad to sign up as a volunteer donor in January 2013 when a recruitment drive was set up at his local gym in Gaithersburg, MD. When he got the call that he was a match for a 62-year-old woman with severe aplastic anemia, he felt honored to have the chance to help someone in need. Excited and ready to donate, he was grateful to Gift of Life for providing such a unique and important opportunity.
Steven's peripheral blood stem cells were collected in July 2015 at Apheresis Associates of Northern Virginia. He especially appreciated the wonderful and comfortable Gift of Life blanket he received, signed by all of Steven's "fans" at the organization's headquarters in Boca Raton, Fla.
Family and friends were impressed with his selfless gift and thought donating was a great thing to do. "There is no bigger gift than saving a life," said Steven. "A few hours or days and some discomfort was a small sacrifice to make. I would definitely donate again if I was asked.
Steven lives in Germantown, MD, with his two dogs. He works as an accountant and enjoys playing drums, riding motorcycles, and flying drone quadcopters.