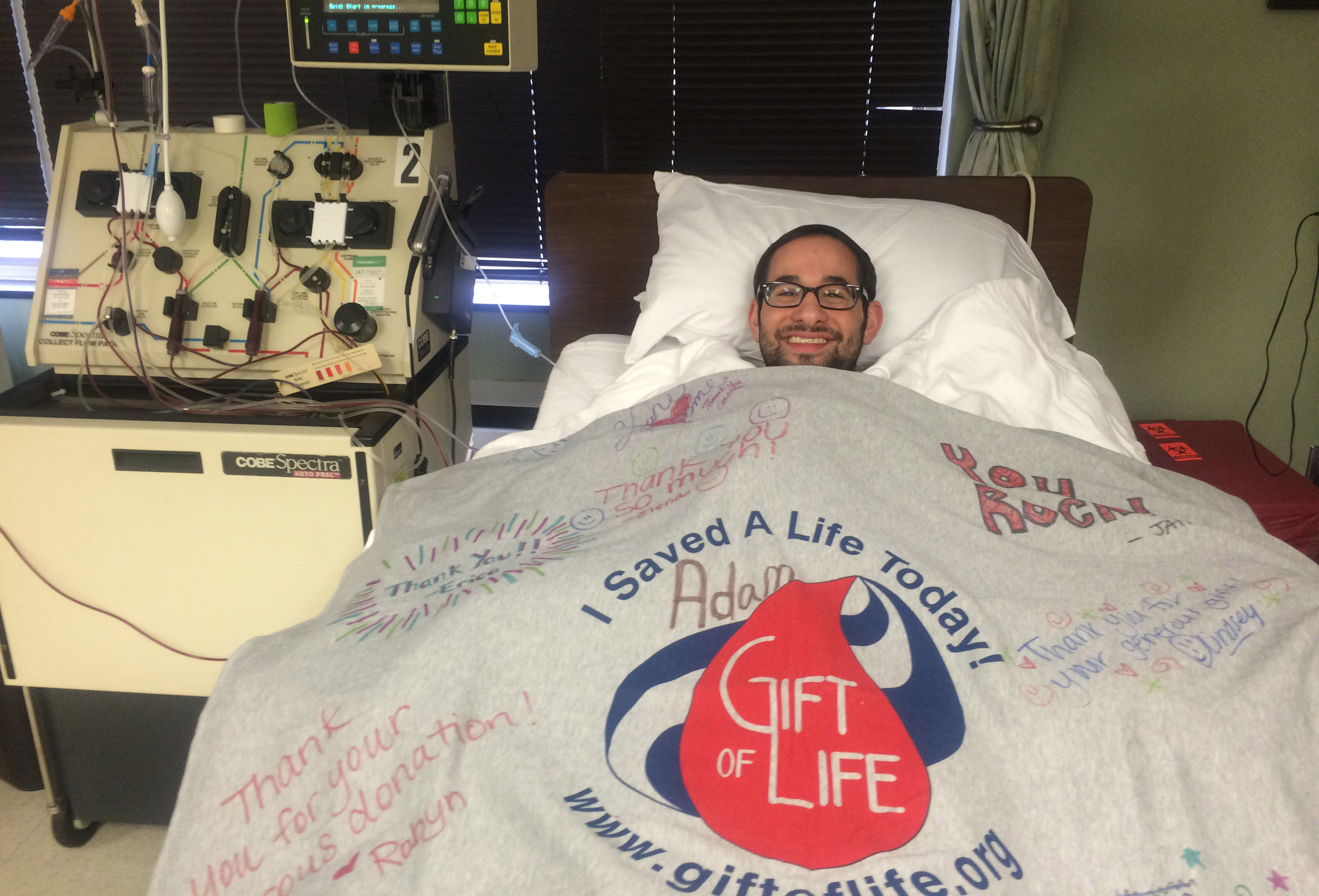 Adam gave PBSCs to save 72-year-old man suffering from MDS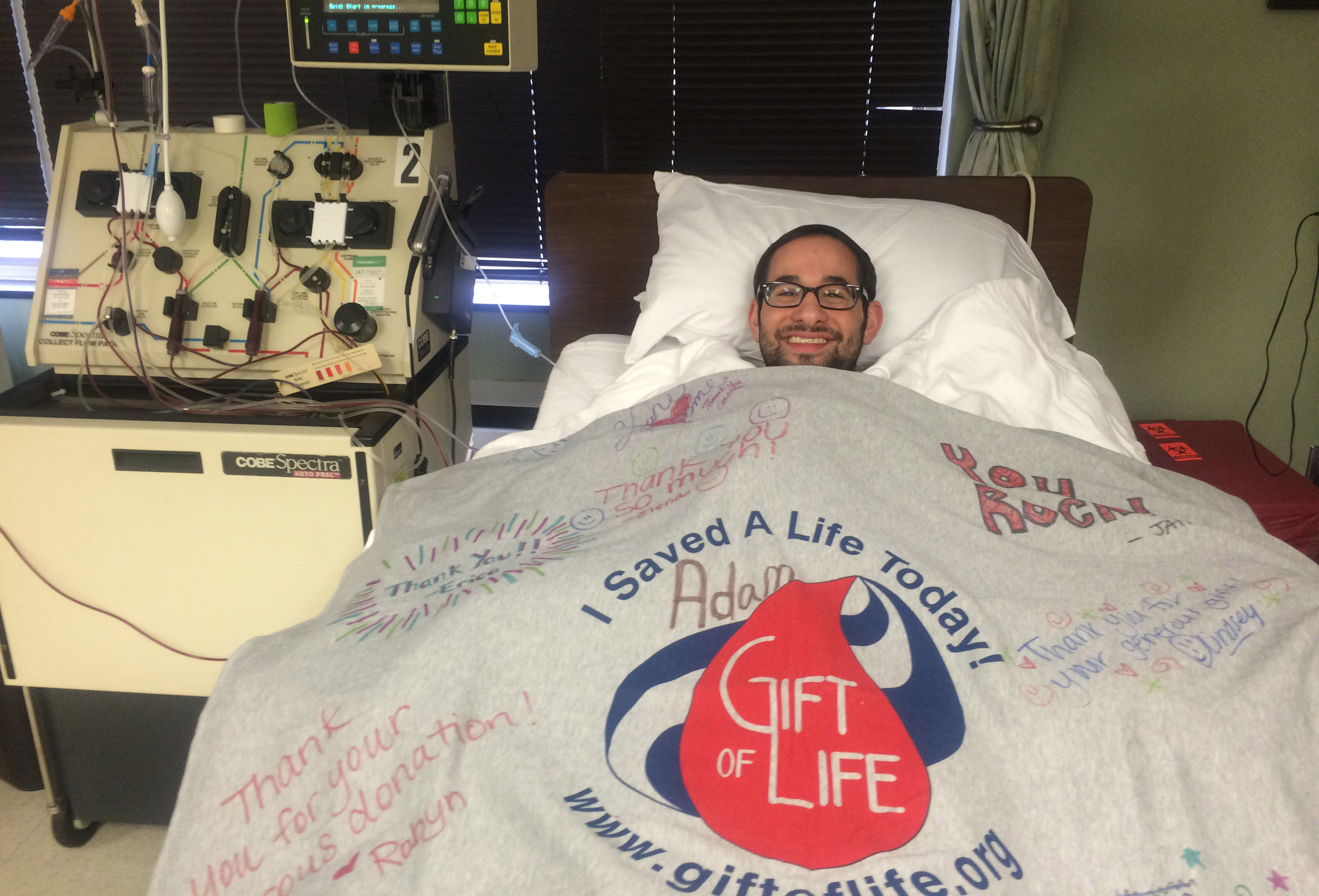 It had been over eight years since Adam, 27, swabbed at a donor recruitment drive in Jerusalem while on a trip to Israel. As time passed, Adam became more and more convinced that he would never get "the call," to the point where it all but left his mind.
"I was quite surprised when Gift of Life contacted me back in September," Adam said. "It was extremely exciting to be able to help someone in such an easy way."
After being confirmed as a match, Adam donated peripheral blood stem cells (PBSCs) at AANOVA, a collection center located in Annandale, VA. He describes the process as similar to donating blood and reports that his only side-effect was a minor headache. In his mind, the fact that he was helping save a life far outweighed the discomfort he experienced. Adam was able to get back to daily activities almost right away and wishes the same for his recipient, a 72-year-old man with myelodysplastic syndrome.
On a lighter note, Adam tells us that, at first, his twin brother thought the PBSC donation call was a scam. However, after going through the process with Adam, his twin gained valuable insight. In fact, he was so proud of his brother that he called Gift of Life the day after Adam donated to make sure he was still in the registry!
Adam graduated from Yeshiva University in New York and now lives in Chicago, where he works in finance and accounting for a health care management company. In his free time, Adam really enjoys traveling—his goal is to visit every continent before he turns 30!