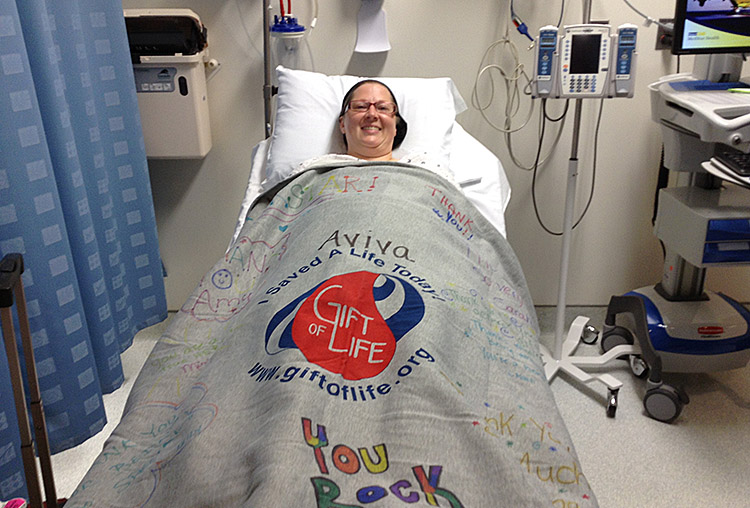 Aviva found plenty of support when she donated bone marrow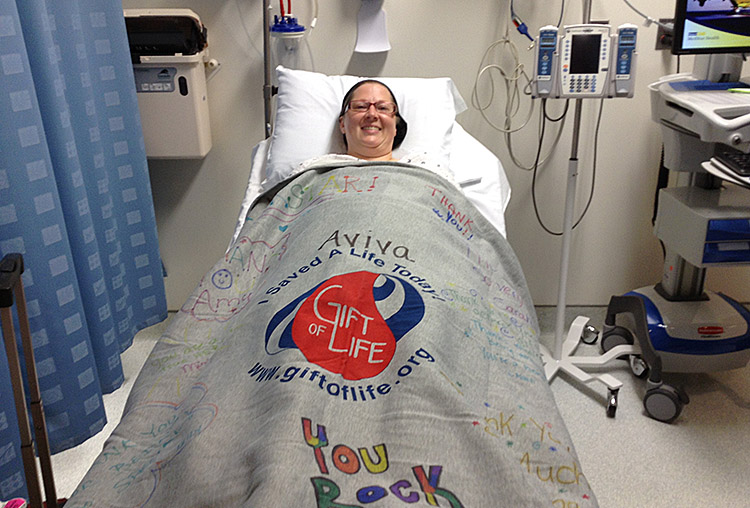 Five years ago, Aviva eyed the swabbing station at a drive held in Baltimore, MD. A wife and mother who planned to have more kids in the upcoming years, Aviva hesitated to join the registry at first. "I almost didn't even do it," she said. "I thought, a little guiltily, that my swab was going to take up resources that could be used for someone else." Aviva was alluding to the deferral of pregnant women if called as a match for a patient in need.
But, when the call came, this mother of four couldn't shake the feeling that she had been entrusted with a tremendous responsibility. Aviva was found to be the best match, and the time was also right as she had recently finished nursing her youngest child. She donated bone marrow on October 8, 2015, at Georgetown University Hospital. On top of everything, the hospital is located close to where she lives, so it seems as if all the pieces neatly fell into place.
Aviva looks back on the procedure in wonder. Throughout the process, she enjoyed the support of her husband as well as that of her community, including the many folks who offered to babysit while she was in recovery. In addition, each of her four children stepped up to help her in their own ways, making the recovery process as smooth as possible.
Moving forward, Aviva has plans to start an annual yard sale in her community and donate the proceeds to Gift of Life. She's also part of a homeschooling co-op and will be reaching out to get other parents involved!
Aviva lives in the Washington, DC metro area. She homeschools her children and enjoys swimming and going on field trips with them. In her free time, Aviva stitches beautiful needlepoint designs.