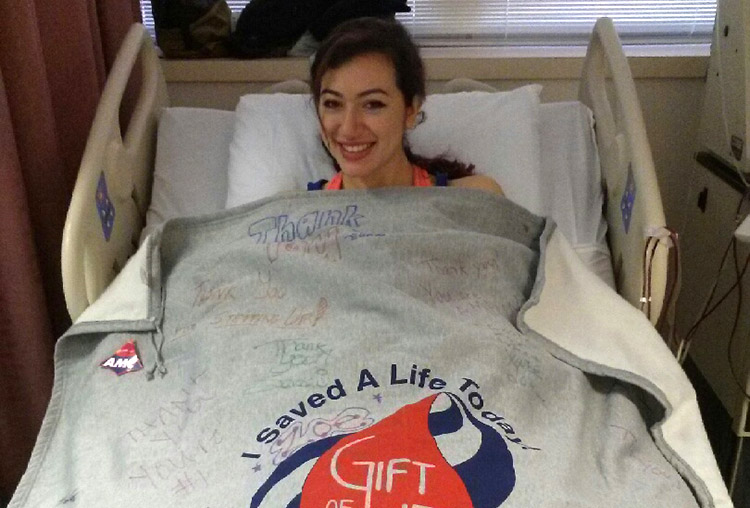 Zoe, a nursing student, donated PBSCs to save a man's life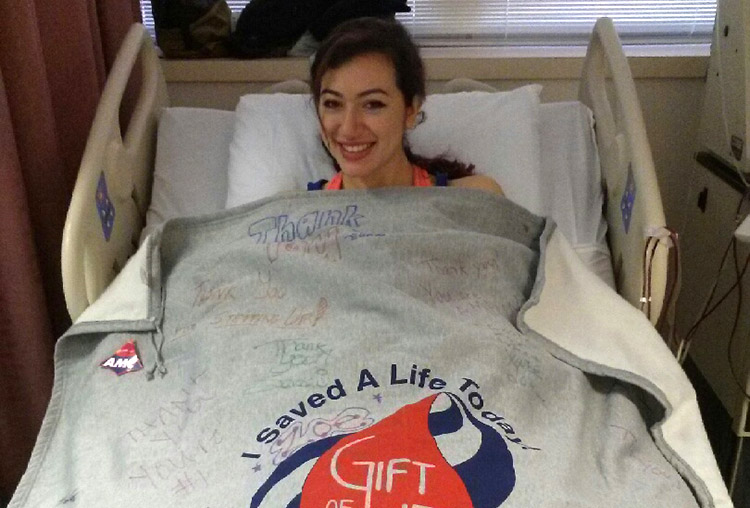 Through her experience donating peripheral blood stem cells (PBSCs), 22-year-old Zoe learned that opportunity comes when you least expect it. As a nursing student, she has long planned to use the power of medicine to help others. However, when she got "the call" from Gift of Life, suddenly there was a deviation from her plan. This wasn't the way she saw herself helping – it was even better. She could give a fighting chance to a patient in desperate need "in a more intimate way."
"I was really surprised when I was told I was a match," said Zoe, who joined the registry while in Israel in 2014. "My younger sister actually was called a couple months before me, but didn't end up donating. Although it did not work out for her, she would have been more than happy to go through the process."
Zoe never questioned going through with the procedure, either, and knows that if it was her parents or sister in need she would work to get everyone to swab their cheeks in the hopes of finding a match. "I thought all along it would be my sister donating, but it was me," said Zoe, with a touch of awe to her voice. Before she knew it, it was her day.
Zoe's mother was by her side on the day of collection at Medstar Georgetown University Hospital. She saved the life of her recipient, a 66-year-old man with myelodysplastic disorder, by donating PBSCs. "Thinking about what the recipient is going through and staying in the hospital for who knows how long is nothing compared to the minor pain that I experienced," said Zoe. "I look forward to receiving updates on my recipient and am hoping for the best!"
Zoe is currently a senior at Towson University in Baltimore, MD, and works part-time at the Johns Hopkins Hospital. At her school, she plays violin for the orchestra and is also a member of a sorority.