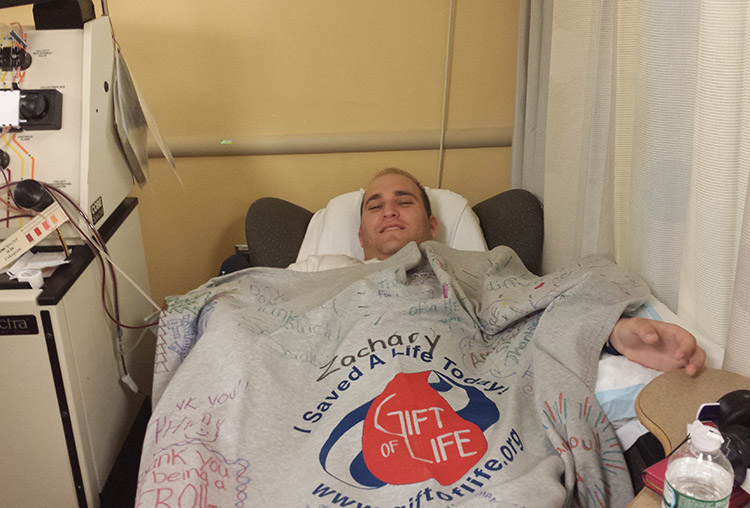 Zack saved a stranger's life with PBSC donation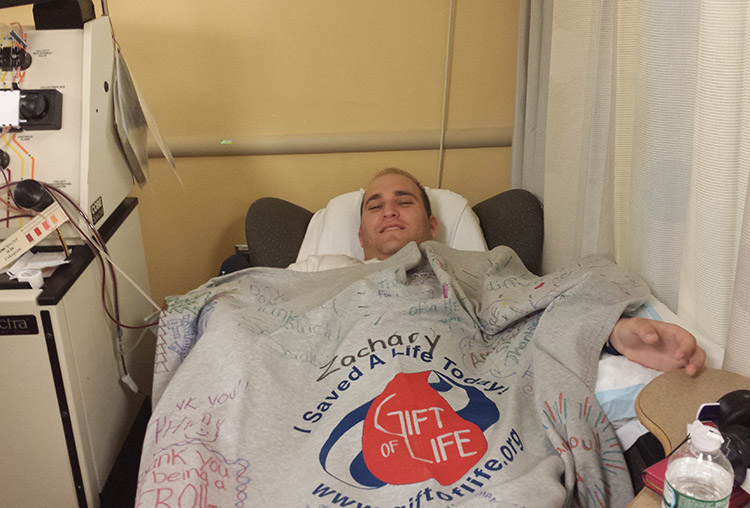 When Zack attended a charity event from the website GoodSt.org, he never imagined that it would result in the chance to save a perfect stranger's life. GoodSt.org helps non-profits raise funds to support their missions. A Gift of Life donor drive had been set up at the event, and Zack agreed to swab his cheek. "I had nothing to lose by joining the registry," he said.
The idea for GoodSt.org was developed by a small group of entrepreneurs, including Joe Teplow—whose friend Michael Greenberg spearheaded a partnership between Gift of Life and the Maccabeats, a Jewish a capella group. The campaign raises both awareness and funds for donor testing in memory of Michael's mother, Judy, who passed away from leukemia. Thanks to these connections, Gift of Life has a wonderful relationship with GoodSt.org, one that allowed for donor testing to take place at their event and resulted in Zack's joining the registry.
Not long after the event, Zack learned that he was a potential match for a 65-year-old man suffering from acute myelogenous leukemia. He felt that not proceeding with the donation would have been "a selfish decision." He explained, "I was very happy to be a match and understood what a big deal it was to have a chance to save a life. When it comes down to it, saying 'no' would have been a lot harder than agreeing to the donation." Zack said that he hoped hearing about the match would give his recipient "one less thing to worry about during his struggle."
Zack donated peripheral blood stem cells at New York Presbyterian/Weill Cornell Medical Center in May 2015 and described the process as "an inconvenient week, with physical exams, shots, and the collection itself, but it is one week of your life that can potentially add years to someone else's."
Friends and family were proud of Zack for donating, which he notes was not as difficult as many people think it is. "I would certainly donate again if I were someone's match," he said.
Zack lives in New York City with his wife, Shira. He works at Angus Energy and enjoys playing golf.