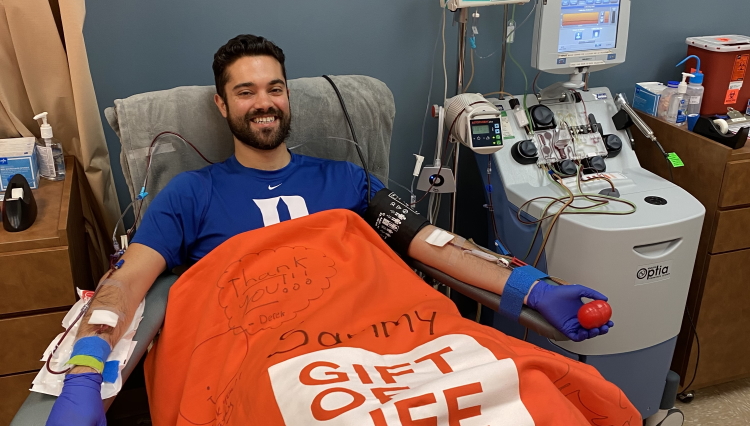 Donor gives stem cells during pandemic to save life of man battling leukemia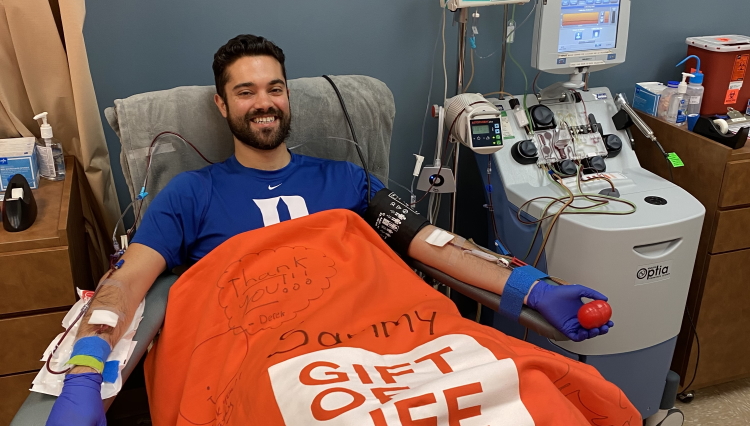 When Sammy joined Gift of Life's registry while on his Birthright Israel trip in May 2011, he never expected to hear from the organization again – finding someone who matches your tissue type is so rare it's like finding someone with the same fingerprint. But Sammy has now been called as a potential donor two times, and although he didn't get to donate the first time, in late February 2020 he became the lifesaver for a man battling acute leukemia.
"I was called as a match back in 2014, but when I wasn't selected as the donor, I thought 'lightning doesn't strike twice,'" said Sammy. "I never expected to be called again, so when I saw Boca Raton calling, I thought it was just Gift of Life's annual check-in call." Not this time! After being a member of the registry for nine years, Sammy came up as a match a second time. It turns out lightning does strike twice, after all.
---
It was so incredibly easy and painless, if I could help save someone's life I would gladly do it again.
---
He initially had questions about donating while the novel coronavirus was still spreading, but once he felt reassured that as a donor registry, the safety of donors is Gift of Life's highest priority, he felt comfortable. "Everyone took extra precautions; I felt there was less risk in me going to the donation center than there is in going to the grocery store," said Sammy. "Given that my stem cells could potentially save a life, I never had any doubts, despite COVID-19."
He added, "The best thing someone can do is get educated about the process. The majority of donations are from peripheral blood, which is very easy. Moreover, there are so many checks throughout the process to ensure it's safe to donate. It was so incredibly easy and painless, if I could help save someone's life I would gladly do it again."
In the weeks between when he was notified of being a match in February and the donation date in April, the coronavirus pandemic shut down nearly the entire world. But for Sammy, the timing could not have been better.
"My donation was scheduled at a time when I was changing jobs, so it worked out perfectly." said Sammy, who joked, "Since everyone has been stuck indoors during the lockdown, going to the collection center and donating was my social activity of the week."
"Everyone congratulated me, and my friends and family are proud of my participation in the registry and ultimately in donating," he said. "This makes being on the registry more concrete to them and cleared up a few misconceptions about the process. Some friends have asked how to sign up, so hopefully my act will inspire others."
Sammy is a resident of Los Angeles, where he recently started work in marketing and merchandising for a national supplier of tools and equipment. He holds an MBA degree from the University of California, Los Angeles, and is an alumnus of Duke University. In his free time he enjoys hiking, hanging out with friends, and reading books.