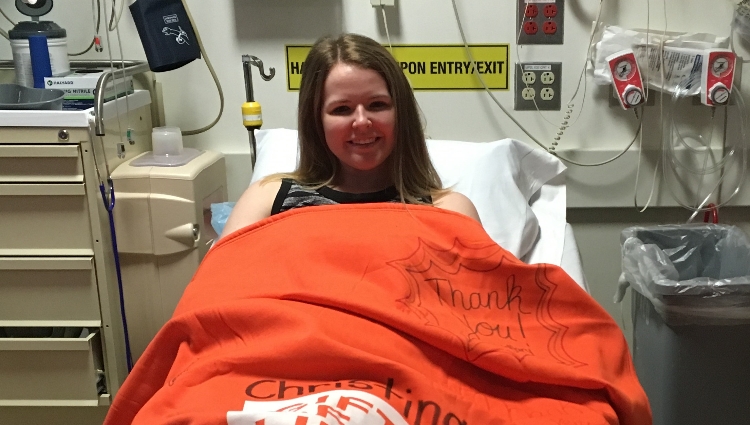 Civics educator donates bone marrow to save man battling aplastic anemia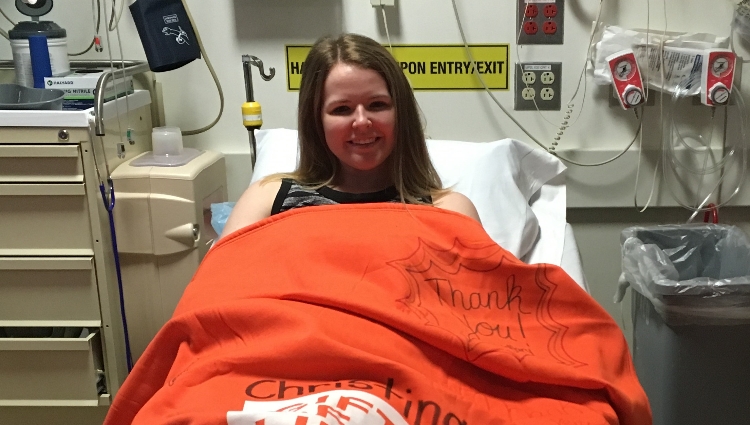 Christina was in the middle of her graduation ceremony at the Harvard Graduate School of Education when her phone rang. "It was surreal timing! I saw 'Boca Raton, Florida' on the screen and I knew exactly what it was, but I had to let it go to voice mail and pick it up later. My mom took a photo of me getting the news!" said Christina, 24.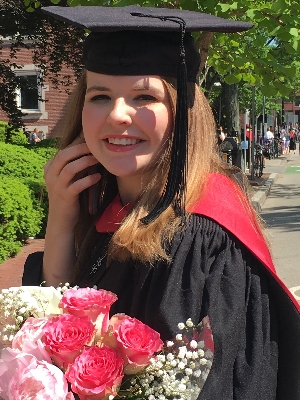 When she returned the call, she learned she was a match for a man battling aplastic anemia who needed a bone marrow transplant to survive. She felt no hesitation, even though the day of donation fell in the midst of a busy time in her life.
Christina had joined the registry five years earlier in 2013 during a Gift of Life presentation at her University of Florida sorority, Phi Mu. "I had heard of bone marrow donation in high school, but thought it was like registering for organ donation," she said. Although many people share this misconception, when you donate living marrow or stem cells you may someday have the opportunity to meet your recipient.
"I was moving out of my dorm into a fourth-floor apartment, and had been invited to attend a summer civics institute to work with a top scholar in the field of civics education," Christina said. "My mom came in early to help pack and move, then my fiancé Jonathan was scheduled to move in a few days later. The transplant date fell in the middle of all this!"
Her mom, a nurse, accompanied her to the collection center. The donation also had personal meaning to Christina and her fiancé because Christina's sister battles chronic immune disorders and Jonathan's mother had passed away from cancer. They all understood the importance of marrow transplants in saving lives.
"Donating bone marrow is not as difficult as people think," Christina said. "I moved, I participated in the summer institute, I donated, Jonathan moved in, and we made three trips to Ikea right away! If you are able to commit to being a donor, you should definitely join the registry."
Christina, who earned her Master's Degree in Education at Harvard, now works at iCivics, an educational nonprofit founded by Sandra Day O'Connor after she retired from the U.S. Supreme Court.
"I share my experience as a donor through my teaching of civics," Christina said. "The issue of diversity in the registry is incredibly important. There are so many manifestations of inequity and the lack of diverse donors is a powerful example. Bone marrow donors are civic heroes that take civic responsibility to the next level! I would like young people to either consider joining the registry if they are old enough, or help educate their families and communities if they are too young."
Every year Christina volunteers with the YMCA Youth in Government model government program through the Florida State Alliance of YMCAs. Her annual "volunteer vacations" help her stay current with students' interests, helpful when she is writing curriculum.