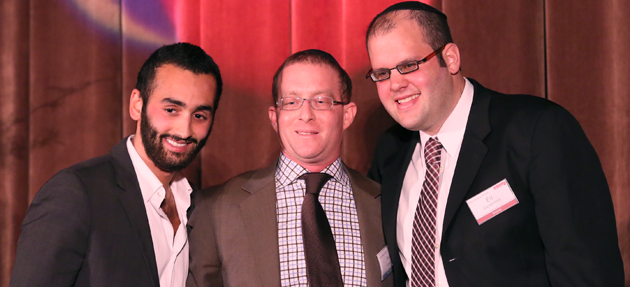 Eli, Richard and Avi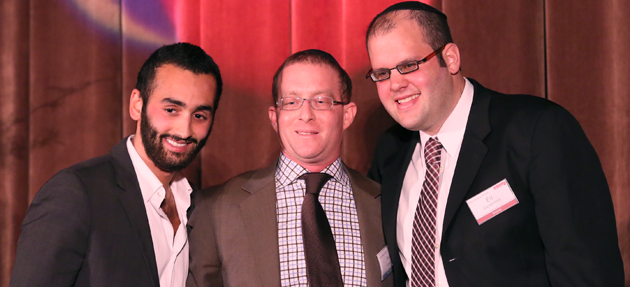 Donating is a unique experience, and donors don't usually witness the other side in such a personal way. As a recent donor, Avi put it best: "Speaking as a donor, I will tell you that we are just doing what is right and that donors don't particularly see themselves as heroes, as they are often alluded to. My experience is unique, because I've been on both sides of the coin, which is a one in a million chance."
Avi was given the chance to save a man's life through Gift of Life when he joined the registry and became a donor. He donated to Ken, and the two met in 2009 at Gift of Life's Partners for Life Gala. That experience of meeting the man whose life he saved through bone marrow donation caused Avi to become an avid and active ambassador for Gift of Life. He became a proactive volunteer, hosting donor recruitment drives and raising much-needed funds to sponsor donor kits on the waitlist.
However, in May 2010 Avi's life unexpectedly took a detour when he was diagnosed with Acute Myelogenous Leukemia. The shoe was now on the other foot, and it was Avi who needed a life-saving transplant this time. Although Avi was shocked and in a state of utter disbelief, he knew he could rely on the Gift of Life to help overcome his illness.
When Avi first donated to his recipient Ken there were several other unutilized matches, some of which would get the opportunity to give the gift of life. Avi ended up needing two donors. The first of which, Eli, joined the Gift of Life family in 2002 while attending Yeshivat Shaalvim in Israel. When Eli received his call, he was both exhilarated and nervous. Donating, for Eli, was a no-brainer, and he said, "The satisfaction that comes with knowing you did all you could to try and help save someone's life is incomparable."
Avi's second donor, Richard, joined the registry in 2006 at a drive in Elberon, NJ held to help find a little girl her match. Several years after joining the registry, Richard got that exciting call from Gift of Life informing him that he would get the chance to help save a life: Avi's! He was thrilled to receive the opportunity to help save a life, and though he admits that the shots that were administered in the days leading up to the donation were not "fun," he would nevertheless donate again in a heartbeat.
Avi, Eli and Richard were all able to meet this year at the Partners for Life Gala. Eli says, "It was an awesome experience to meet Avi. It is great to put a name and face on someone who I have had such a meaningful impact on. It makes me proud to know I have helped someone. Similarly, Avi was breathless. He said, "It was a real moment, when you meet your donor. I was speechless. Words cannot describe the feelings that are felt." Richard was equally thrilled to meet Avi, and he hopes that their story will help educate others to become donors, as well.
These men were able to save lives because of an unwavering commitment to helping others receive a second chance at life. You too have an opportunity to make a difference. Currently, there are thousands of unsponsored donor kits on our waitlist because of a lack of funds to process them. It costs $54 to process one kit, and it is the generosity of others that allows these kits to be processed and assessed to see if they are someone's perfect match. By making a donation of any amount, or even sponsoring a kit, you can help save lives in an immeasurable way. Donating is easy; simply click here to make a one-time donation, or set up a recurring donation. Your support gives hope to those searching for their miracle match.