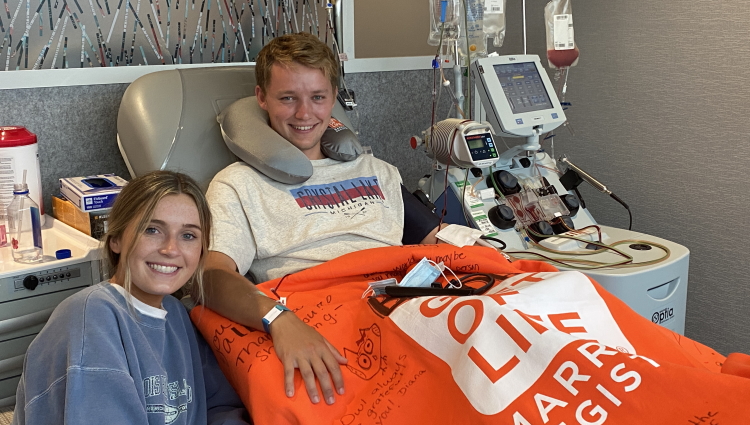 Future health administrator donates stem cells during pandemic to save woman's life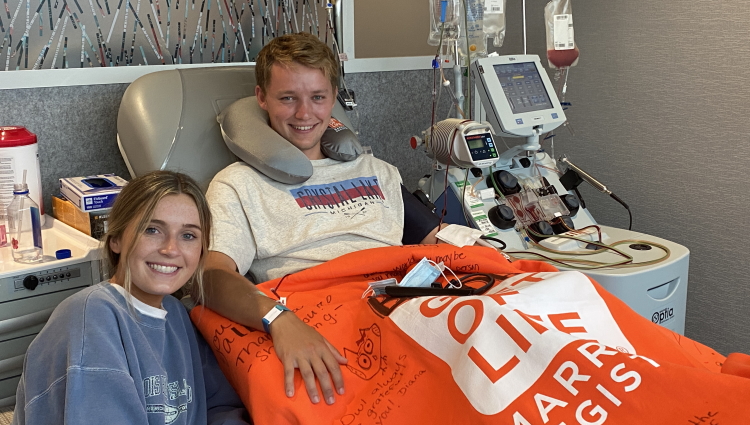 Brendan relaxes during donation at the Dr. Miriam and Sheldon G. Adelson Gift of Life-Be The Match Collection Center while chatting with his girlfriend Carly, who accompanied him.
Before Brendan joined Gift of Life Marrow Registry, he thought only family members could donate stem cells or bone marrow to a patient with blood cancer. But in October 2018, while an undergraduate at University of Michigan, Gift of Life Campus Ambassador Danielle Cohn made a presentation at the Kappa Sigma fraternity where Brendan was actively involved, and he decided immediately to join the registry.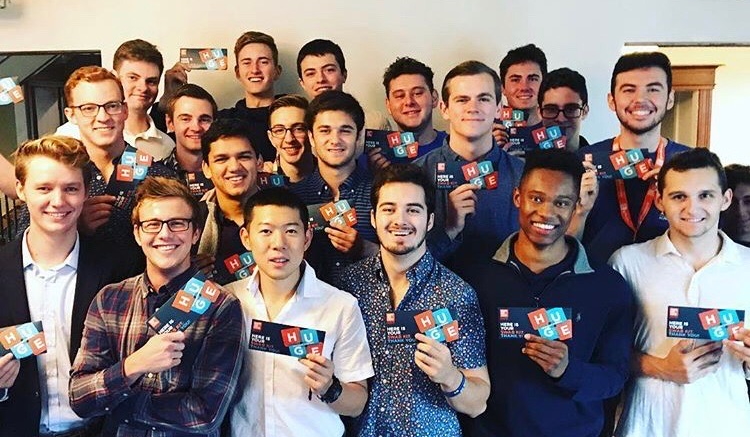 "I'd never heard of marrow registries, but the way they explained it, this seemed like a very simple thing for me to do," said Brendan. "I wasn't guaranteed to help anybody, but on the chance that I could be someone's match, well, it only took ten seconds to swab, it was so easy to do, and I was eager to help."
Others in the fraternity joined as well, but Brendan was the first to be called, only three months later.
"I was a potential match for a patient almost right away, but I was not asked to donate that first time," said Brendan. "I had just moved home after finishing school in May to spend the summer with my parents when I got the second call, that I was a match for a 70-year-old woman who was battling to survive leukemia. I was shocked! I'd already been a match and wasn't aware you could have multiple matches. Nobody else in my group from the fraternity has had any matches and I've had two!"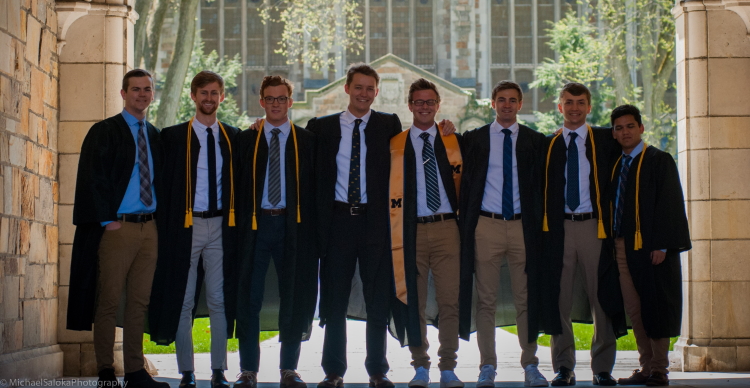 Danielle, the Campus Ambassador who had organized the drive he swabbed at, was also notified.
"I was celebrating my 21st birthday with my family in quarantine, definitely not the ideal 21st birthday, when an email popped up. Subject: A new transplant has been made in a drive you helped facilitate! I froze. I helped save a life," said Danielle. "For as long as I can remember the number one spot on my bucket list was 'save a life.' I have been working toward accomplishing this goal for years, and it is the main reason I wanted to get involved with Gift of Life Marrow Registry. Up until my birthday, I had held 47 drives and found four matches, but none of these matches had proceeded to transplant. I remember getting my first match. I cried. Finding out that one of my matches had now completed a transplant, the waterworks began again. I was so happy. I hope this donor feels as amazing as he should for swabbing and taking time out of his life to save someone else."
Gift of Life asked Brendan to complete a new swab kit to confirm that his tissue-type was the best match for the patient, and within a week he learned he would be able to donate and potentially save his recipient's life.
"I wasn't really worried about traveling to Florida during the pandemic," he said. "My roommates and I took it very seriously and stayed in our rooms, and once I got home my family was all on lockdown together."
"I was one of only a few people in the hotel, so social distancing was very easy," he said. His girlfriend Carly traveled with him, and having a companion made the experience more enjoyable. With outdoor seating available at many area restaurants, and everyone at the beach widely spaced apart, he and Carly were able to experience a bit of Florida during their stay.
This isn't like a blood drive where your blood could just go to anybody, this is one individual person who is your match, someone that only you can help. –Brendan
The Dr. Miriam and Sheldon G. Adelson Gift of Life-Be The Match Collection Center opened within Gift of Life's headquarters in fall 2019, and has received high marks from donors for the beautiful facility, relaxing spa-like atmosphere, and attentive, personalized service. Donors can watch movies, play videogames, and chat with their companion while donating.
"The entire process was incredible, everything right from the beginning was so organized and clear, from getting information about donating, arranging the travel, everyone made the process as easy for me as possible," said Brendan. "Once I got to the collection center the nurses kept checking to make sure I had everything I needed, plenty of food and water. Everyone was very accommodating."
Brendan's collection went quickly. The amount of stem cells to be collected is determined by the transplant center, based on the physical size of the patient (with a child needing a smaller volume of cells than an adult), the type of disease affecting the patient, and their course of treatment.
Brendan has relatives in health care and has decided to also work in field. He is now in graduate school at Xavier University pursuing his degree in health services, so he and his family members found the entire process of swabbing, matching and donating extremely interesting.
"Many people hear that donating is a difficult or invasive process. For me it was simple, easy to do, and easy to schedule," said Brendan. "Just joining the registry is good but having the opportunity to donate and know that what you're doing will help an individual person is meaningful. This isn't like a blood drive where your blood could just go to anybody, this is one individual person who is your match, someone that only you can help. I'm happy I was able to make some small difference."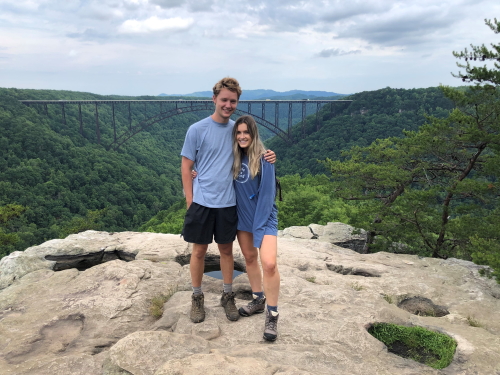 When Brendan is not in class, he enjoys hiking and camping, and hopes that after the pandemic he will have the chance to travel abroad as well.