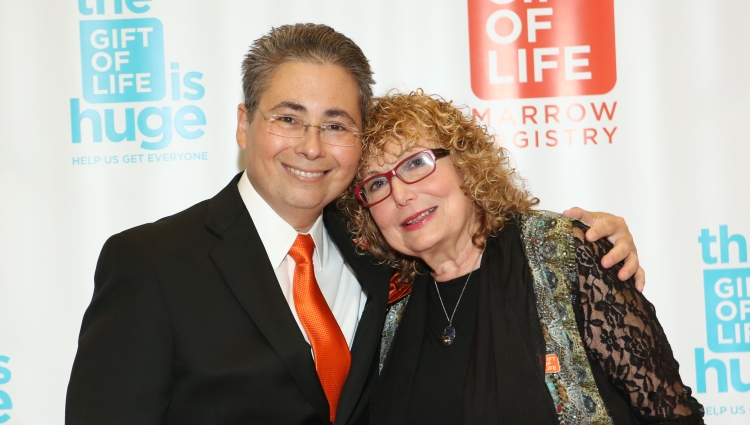 Stem cell center donation chair named for Shula Endrey-Walder, OAM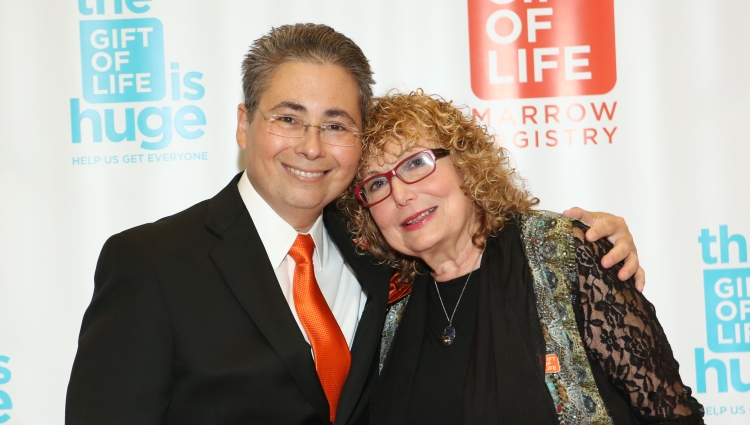 Gift of Life Marrow Registry founder Jay Feinberg with Gift of Life Australia founder Shula Endrey-Walder, OAM.
In memory of our friend and colleague, Shula Endrey-Walder, OAM, who co-founded and headed Gift of Life Australia with a deep, personal passion, Gift of Life Marrow Registry has designated a donation chair in her name within the Dr. Miriam and Sheldon G. Adelson Gift of Life—Be The Match Collection Center. She passed away in January, 2019.
Shula's inspiration began with a contact in 1991 from Jay Feinberg. Jay had recently been diagnosed with leukemia, and while researching the genetic basis for transplantation, came across an article by Shula in the scientific periodical Human Genetics. He contacted Shula to learn why the Australian Bone Marrow Donor Registry (ABMDR) had only a handful of Jewish donors registered. This question led Shula to begin recruiting and testing potential donors at the Wolper Jewish Hospital in Woollahra, a suburb of Sydney, Australia, and adding them to the ABMDR.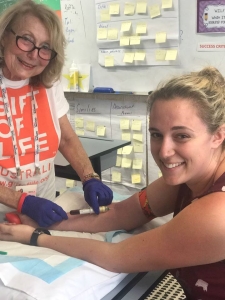 Through her friendship with Jay, Gift of Life Australia was formed by Shula and has operated continuously from the Wolper Jewish Hospital, where she served as a member of the Board of Management for many years. Shula did not limit her recruiting to Ashkenazi Jews, also educating and recruiting in the Japanese, Chinese, Croatian, Indian, Sri Lankan, and the Australia and New Zealand indigenous communities. By 2000, Shula's donor recruitment efforts had added more than 5,000 Jewish and other minority donors to the registry.
As a geneticist, she is known for her work in conducting voluntary genetic carrier testing in the Jewish community and schools to help prevent Tay-Sachs disease and to identify BRCA1 and BRCA2 mutations that can lead to the development of malignant breast cancer. Genetic markers for both conditions have a higher prevalence among the Ashkenazi Jewish population.
Shula was born in Palestine on November 29, 1944 to Haim and Hannah Rosenfeld, who relocated to Australia in 1957; it became Shula's lifelong home.
In 2010, Shula was presented with the Order of Australia – Medal of the Order (OAM). This highest form of honor was established in 1975 by Elizabeth II to recognize Australian citizens who have given meritorious service to the country or humanity.
We deeply miss Shula's personal warmth, humor, and dedication to saving lives.
To learn more about Gift of Life Australia, visit www.giftoflifeaustralia.org.au.