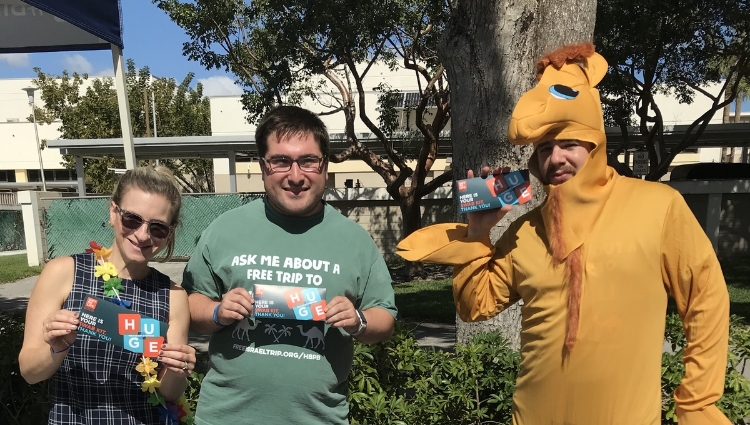 Gift of Life holds 15,000th donor drive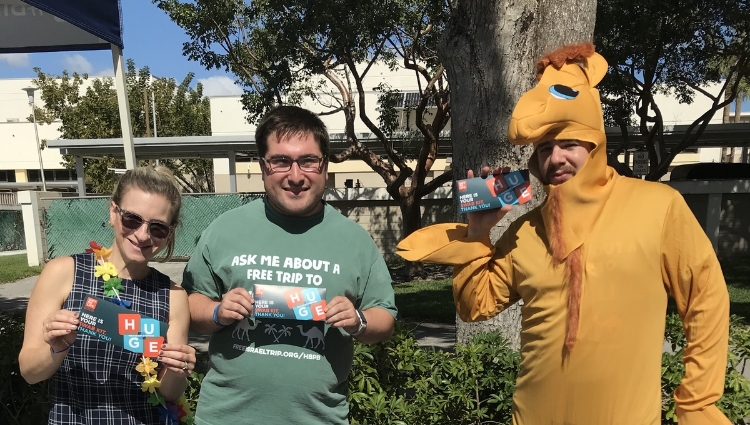 Gift of Life marked a milestone in its history on February 7, 2019: donor recruitment drive number 15,000 was organized by Florida Atlantic University Campus Ambassador Jackson Hillman during the Owls for Israel (OFI) 2019 Israeli Cultural Shuk in Boca Raton, Fla. Jackson was excited to learn that he helped make a part of Gift of Life's history.
"I have been volunteering with Gift of Life since my high school years," said Jackson. "What started as a few sessions of packing swab kits turned into a sense of pride for being part of a larger-than-life cause. I joined the Campus Ambassador Program because there is no greater sense of fulfillment than improving the welfare of others."
The outdoor event shared Israeli culture on FAU's campus by recreating an outdoor Israeli market (shuk), complete with booths offering food, fun activities. Other participants included Gift of Life's partner Taglit-Birthright Israel, which provides cost-free tours of Israel to young people of Jewish heritage.
Gift of Life's story began with a drive in 1991, organized at the dining table by Jay Feinberg's parents, Arlene and Jack Feinberg, of blessed memory. They refused to accept that the registry was not diverse enough to find a matching donor to cure their son's leukemia, so they took matters into their own hands.
Their grassroots effort to find Jay's donor spanned four years and registered 62,000 new donors, resulting in transplants for dozens of patients who previously had no match and little hope of survival. Adi was one recipient whose life was saved, and in gratitude his best friend asked to hold one more drive for Jay. The last person tested that day turned out to be Becky, Jay's perfect marrow match.
We are entering year 28 of running drives, and want to thank every person who has volunteered to organize a drive, help run a swabbing table, spread the word on behalf of our mission, or sponsored the laboratory fee for a donor kit.
Our organization has now saved more than 3,400 lives. With every drive we hold, the number of donors grows, and so does the number of people saved. Every life saved is someone with a family and a community, so many lives are affected by the work we have accomplished together.
None of this happens without you. Thank you.