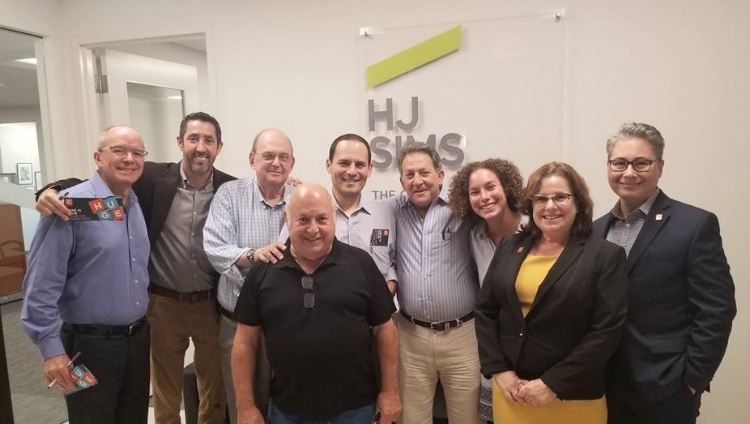 HJ Sims holds virtual swab event with Gift of Life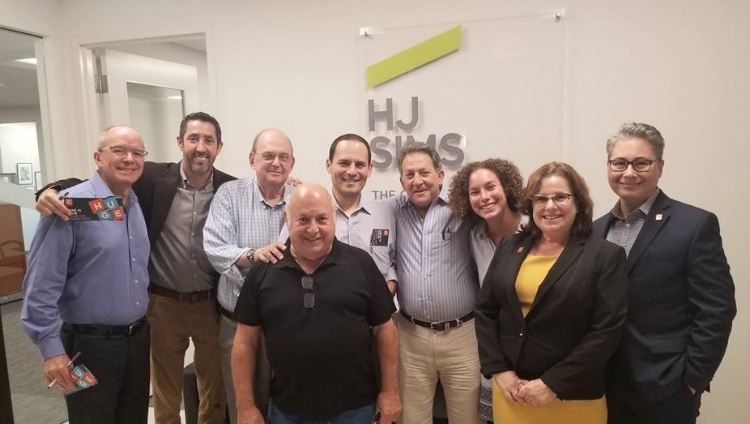 Wealth management firm and investment bank HJ Sims launched its Corporate Social Responsibility Program on July 25, 2018, in partnership with Gift of Life Marrow Registry. Eleven offices connected through their video conference rooms to hear Gift of Life CEO and Founder Jay Feinberg share his story of surviving leukemia through a marrow transplant. After learning how to use their swab kits, employees were able to swab their cheeks and complete the short health questionnaire.
The new donors' swabs will be tested by a lab and the resulting tissue type information will be entered in the registry, which can be searched for matches by doctors around the world. Transplants are done on a one-to-one basis between a donor and a matching recipient. If one of HJ Sims' volunteers is found as a match for a patient, they will be given the opportunity to save that person's life.
"We are excited to partner with HJ Sims and appreciate their commitment to helping those suffering from blood cancer," said Feinberg. "Stem cell and marrow transplants can cure more than 100 conditions including blood cancers, sickle cell disease, and inherited immune disorders. Gift of Life is committed to ensuring that every patient can find a donor in the registry at the time one is needed."
HJ Sims places value on helping to make the world a better place. The firm contributes to communities via its CSR program, an initiative that focuses staff volunteer efforts and contributions to non-profit, charitable organizations. Through the partnership with Gift of Life, HJ Sims will hold donor recruitment drives in the communities where they are located, and will field a team for Gift of Life's Steps for Life 5k.
"HJ Sims is proud to partner with Gift of Life as part of our CSR program, said William Sims, CEO and Managing Principal. "This year, we are pleased to support Gift of Life, an outstanding organization with an extraordinary mission. As a firm, we strive to affect change and make a difference in our local communities by bringing awareness to and increasing support for economic, social and environmental well-being through coordinated corporate and regional efforts, including the donation of funds and/or volunteering staff time. We also aim to engage and inspire our staff by providing access, time and opportunities for giving back in a meaningful way."
HJ Sims is a privately held investment bank and wealth management firm with $2.2 billion of assets under management. Founded in 1935 on Wall Street, the firm is headquartered in Fairfield, Connecticut, with nationwide investment banking, private client wealth management and trading locations.