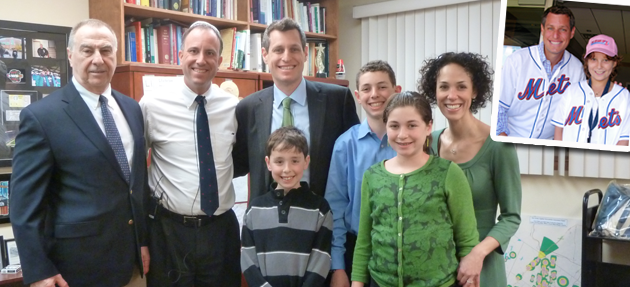 How One Man Inspired 46 People to Join the Registry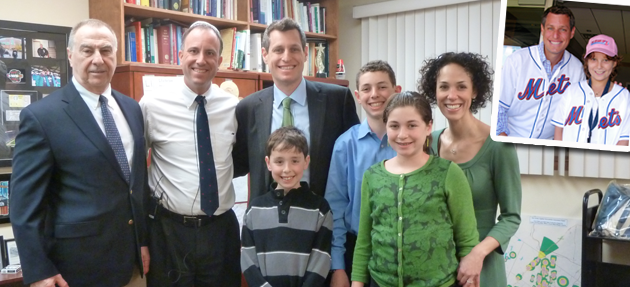 Marc, a congregant at Beth Haverim Shir Shalom, and his family experienced a great loss in 1986: his daughter, Michelle, lost her life to leukemia because a bone marrow donor was never found. However, that loss inspired "Michelle's Mitzvah Group," a living memorial to honor Michelle's memory. The group focuses on social actions to benefit the youth of their community, but their mission is much greater than that. Their projects, while encouraging participation from the synagogue members, instill and reaffirm the value and practice of mitzvah. Their works benefit not only children and families in their own community, but those in communities everywhere.
Marc contacted Gift of Life on behalf of Michelle's Mitzvah Group because he wanted to increase awareness about the need of joining the bone marrow registry. It is a cause that is close to his heart, and he wanted Beth Haverim to get involved and help families in need. Beth Haverim's Rabbi, Joel Moschbacher, was eager to get involved; he also wanted his congregation to know the importance of becoming a bone marrow donor. So, they scheduled a speaker to help the congregation of Beth Haverim understand the importance of swabbing a cheek to save a life and planned a donor recruitment drive on Purim.
During a Friday night Shabbat Service, Beth Haverim welcomed Ben and Melissa Nagin, along with their three kids, Zach, Sara, and Alex. As their guest speaker, Ben discussed his two-time donation to a young girl named Morgan. He chose to join the registry at his synagogue in Larchmont, New York, not knowing the amazing impact he'd have on a future bone marrow recipient and her family. Several years after registering as a potential donor, Ben received his call from Gift of Life informing him that he was a potential match for a patient in need. He immediately set out to learn all he could about what it meant to be a donor, and made the ultimate decision to save this young girl's life. He knew that no matter who she was or where she lived, she needed his help for a chance at life. Having a young daughter, as well, Ben knew that he would do anything to help this girl who was depending on him.
Ben and his family met Morgan and her family a year after the donation at Citifield. When he heard that she needed his help again, he quickly agreed to a second donation. Though Morgan's fight has been hard, she continues to improve every day. The bond that the Nagins have with Morgan and her family is unbreakable, and it's something that they both cherish.
After hearing his encouraging, heart-warming story about the marvels of bone marrow donation, the congregants of Beth Haverim peppered him with questions, and they were inspired by Ben's visit join the registry at the upcoming donor recruitment drive. On Purim night, Beth Haverim held a bone marrow drive in honor of fellow New Jersey resident, Ezra Fineman. Ezra has just turned three, and he is still searching for his miracle match. To encourage his congregation to swab their cheeks, Rabbi Moschbacher swabbed his cheek from the bima during the meghillah. Over 40 people joined the registry and donations were collected. They truly understand what it means to participate in this important mitzvah, and they have given renewed hope to those still searching for their perfect match.