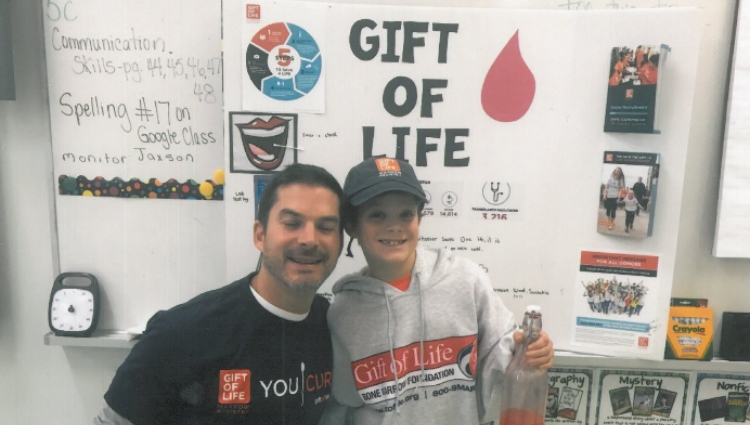 Fifth grader chooses Gift of Life for charity project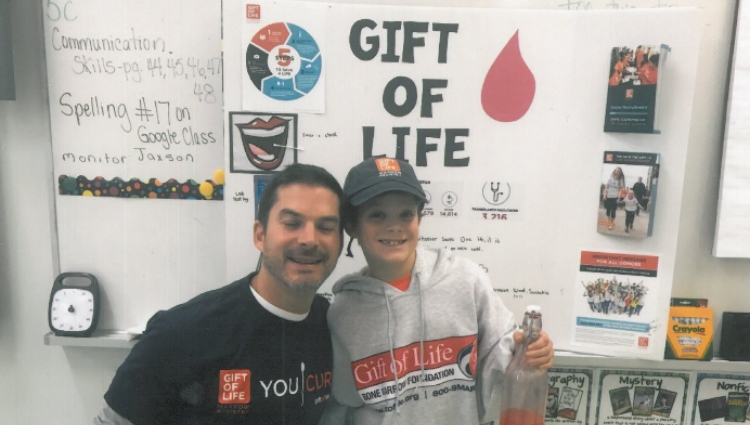 Every year as part of the fifth grade curriculum, students at Leo Baeck Day School in Toronto participate in "Project Giveback" by presenting an overview of a charitable organization that is meaningful to them. This year, James Levin, 10, chose Gift of Life Marrow Registry.
James picked Gift of Life because he was influenced by his father. Michael Levin joined the marrow registry in 2004 and donated stem cells in March 2013 to a patient suffering from blood cancer. "I found it a very fulfilling opportunity to help someone else at little inconvenience to my life," said Michael. "My wife Melissa and I have been truly appreciative of the impact it has had on our three children, their interest and commitment to charitable work, and their pride in raising Gift of Life's profile within their community."
For his project, James created an informational board about Gift of Life explaining the organization's lifesaving mission, demonstrated how blood cells are separated in order to collect only the stem cells, and gave all his fellow students the chance to swab their cheeks. The kids used their swab kits for practice only. Donors must be 18 years old to join the registry.
"I chose this charity because my dad was a donor for Gift of Life, and that made my family really close to this charity," James wrote in his letter. "Thank you for organizing a charity that helps save people with leukemia."
---
Michael says that when they grow up, James and his brother Jack would both like to become veterinarians and start a practice together.