Shortly before leaving for a three-month, solo backpacking tour of Europe, Shane received an unexpected phone call: he was a match for a woman in her early 40s battling Acute Myelogenous Leukemia, and his help was needed to save her life through a blood stem cell transplant.
"I experienced a variety of emotions when I received the call, I was about to leave in a few days," said Shane. "But mostly, I was ecstatic to get the call and curious how the process worked."
Shane had been a part of Gift of Life's registry since March 2017, when he was an undergraduate at the University of Delaware. He swabbed his cheek at the annual UDance dance marathon, when many organizations come together to fight childhood cancer.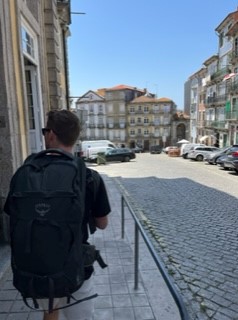 Fortunately, Shane had just left his job in order to go on his international trip, so taking time off work was not a challenge. Now Gift of Life just had to figure out how to get him scheduled for a stem cell collection. After discussing his itinerary with his donor services coordinator and considering the time frame requested by the transplant center, it turned out the best solution was for Shane to take a hiatus from his trip to fly from Barcelona, Spain to Boca Raton, Florida, where his donation could be done at Gift of Life's headquarters.
His parents were able to take turns spending time with him during his stay in Florida, and his mother was able to join him on his collection day as his companion.
"While I was donating, I watched movies with mom, and we talked," said Shane. "I had already been traveling in Europe for about a month at that point, so we had plenty to catch up on."
They were also grateful for the reception they received at Gift of Life.
"I received an exceptionally warm welcome and great treatment from everyone at Gift of Life," said Shane. "They went above and beyond to ensure that my donation process was as smooth as possible, and I couldn't have asked for a better experience."
He has also received kudos from family and friends, who he says are very proud of him and are in disbelief on some level that he got the chance to donate.
"I feel that I have a special connection with someone out there now," he said. "I would be so happy to meet her when the time comes, it would be a very special moment in my life. My experience is also a reminder to never take life for granted, and that I am fortunate to be in good health. I am just elated to have given someone hope and a fighting chance."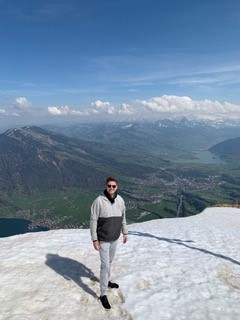 Shane, 25, a resident of Philadelphia, Penn., is a graduate of the University of Delaware, and is now a law school student at the Temple University Beasley School of Law. He is a member of Theta Chi fraternity. He enjoys being active by swimming, running, playing soccer and snowboarding, and says of himself that he is "an avid reader and an avid sleeper." He also enjoys trying new restaurants with his girlfriend, playing Catan with friends, and spending quality time with his incredible family.