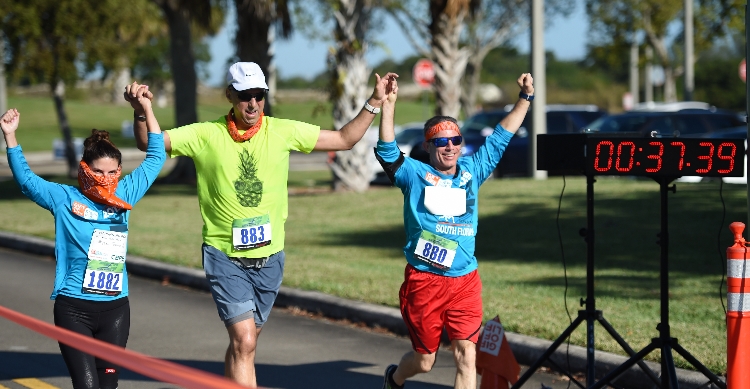 Man survives leukemia thanks to marrow transplant from a stranger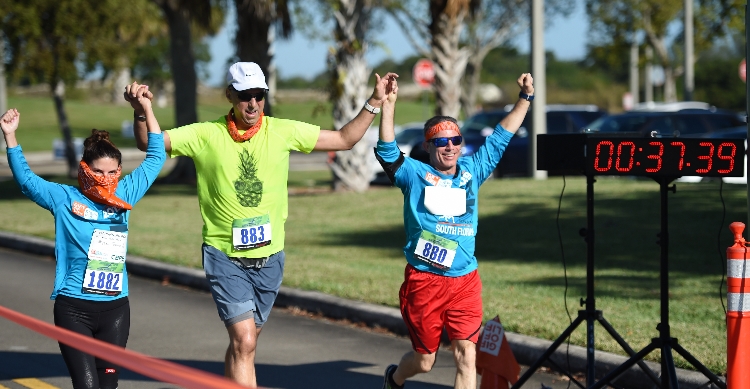 When he looks back on the early months of 2017, leukemia survivor Mike Magi (above, center) says there were signs that something was wrong. Mike, who resides in Delray Beach, Fla., had been running for 12 years, and participated in outdoor activities including paddle boarding, kayaking, playing volleyball, and even ice hockey.
"That April, I ran my first triathlon, but I couldn't breathe," said Mike. "I used an old bike I had in the garage, so told myself that it was a problem with the equipment, or maybe I was dehydrated." But the trouble persisted. The following month when moving one of his children into a college dorm, he couldn't walk up the stairs. Well, he was 51 now, maybe he was feeling the first signs of aging. Then he began falling asleep at his desk during the day, and had to admit he needed a health check.
On a Friday afternoon in late August, Mike went to see his doctor. Early the next morning his phone rang. His doctor told him his blood results didn't look good, and to go to a hematologist as soon as possible. But Hurricane Irma was bearing down on Florida as a Category 5 storm, predicted to plow straight up the state over Delray Beach. At the last moment it swerved west to Florida's Gulf Coast, but statewide power outages and storm cleanup delayed Mike's blood work.
On September 25, he finally received a diagnosis: Acute Myeloid Leukemia. His first reaction was "Well, this is it." His wife Susan and their priest talked him out of that fatalism, and his doctor immediately began speaking to him about a marrow transplant. He wasn't sure.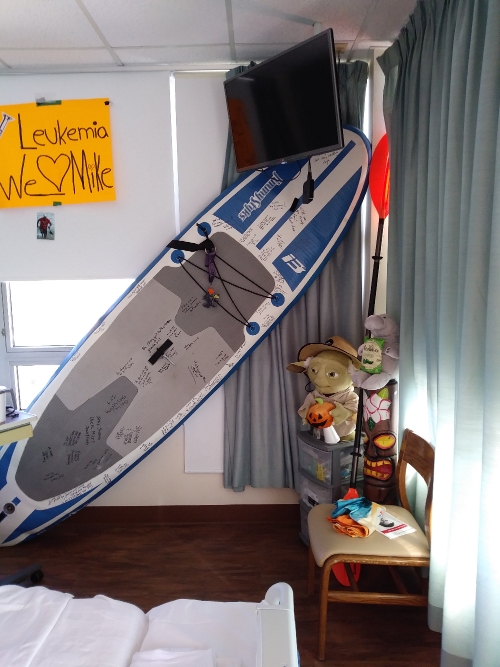 Mike had thirty days of induction chemotherapy at Boca Raton Regional Hospital. "I was under the great care of the nurses on the 8th Floor," said Mike. "We brought in a 10 foot paddleboard, a beach chair, a tiki pole, and the room looked out towards the ocean, so I watched the sun rise most mornings."
A friend from church brought in ten notecards with lines from scripture written on them, and his wife taped one on a chemo bag before the infusion. The nurses got involved, bringing in their favorite inspirational lines to share with him.
"I handled chemotherapy pretty well. I had one treatment and ran a half-marathon afterwards, then another week of chemo and another half-marathon," said Mike. With no sign of cancer in his biopsy, Mike was unsure about following his doctor's recommendation to proceed with a transplant --would he still be able to run afterward? After meeting with Dr. Bachow at Lynn Cancer Institute in Boca Raton, Mike decided – he would do it.
The next challenge was to find a matching donor. His three siblings were tested – no match found, and due to genetic patterns, children are always a half-match for their parents. It was time to search the registry.
Mike was incredibly lucky: the registry had three matches that were compatible with him on 10 of 10 immune system factors. "It was a huge weight off my shoulders, and my stress level dropped significantly," he said.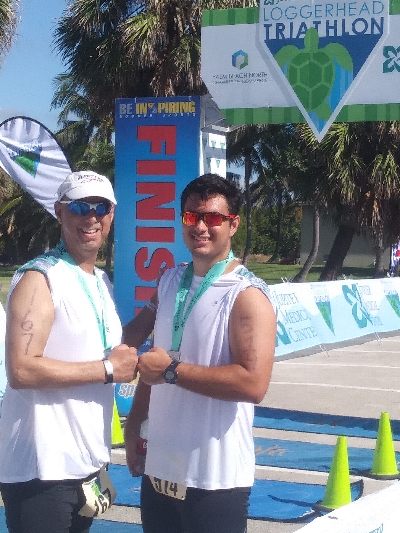 His family, particularly his sister and brother-in-law, helped Mike, Susan and their kids get through the process, especially keeping family and friends informed. This time, Mike put blank cards and some pens on his door, asking people to stop and leave an inspiring quote or a line from scripture. Hundreds of people, including doctors, nurses and hospital staff, stopped and shared something that had meaning for them.
Mike's running community stayed close, too, sending him photos from the latest runs, and a few stepping up to help the family as much as they could. After preparation for transplant begins, patients stay in an isolation room to prevent infections.
"Susan was my caregiver, she was there every night in the hospital after working full time all day," said Mike. "Transplant day arrived on March 13, and my wife and I were waiting when we noticed a cooler had been sitting near the door for a while. Suddenly we realized, that's THE cooler! A few moments later, the room filled with people and the infusion was started."
Mike's recovery went well, and his brother-in-law, Greg, introduced him to a friend who works at Gift of Life – Donor Services Coordinator Robyn Moneck. Mike wanted to find a way to give back, so Gift of Life invited him to share his experience as a recipient and cancer survivor with the Campus Ambassadors during their August 2018 training symposium in Boca Raton.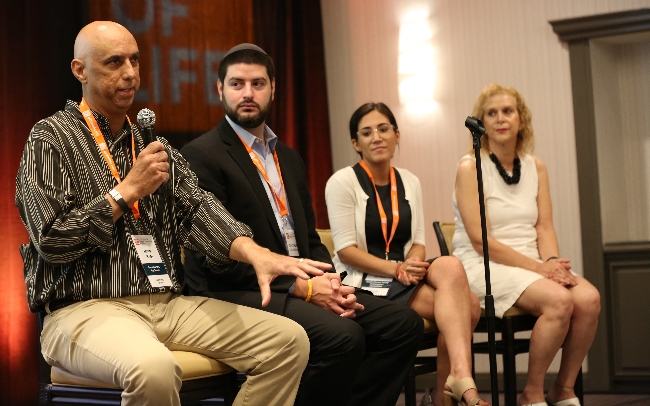 His daughter Jennifer loved the idea of adding more donors to the registry, and became a Campus Ambassador, representing Gift of Life at Florida State University. Her efforts earned her the 2019 Humanitarian of the Year Award from the FSU School of Engineering.
As he recovered, Mike quickly returned to running, participating in Gift of Life's Steps for Life 5k of South Florida in January. Six months after the transplant, his son James completed a triathlon with Mike, running and riding alongside him to make sure he was stable.
"After all my wife did for me as a primary caregiver, I was able to help her cross the finish line of the Seven Mile Bridge Run in the Florida Keys on April 6, 2019," said Mike. "We had to race to 'Beat the Bus' that picks up the runners who are over the time limit – it was one of the most unnerving events I've participated in!"
Mike hopes to meet his donor someday, a prospect that raises many emotions. "It is hard to put into words. At holidays we give thanks for that person and he is never far from our thoughts. I feel honored and thankful that someone would go out of their way to save a stranger."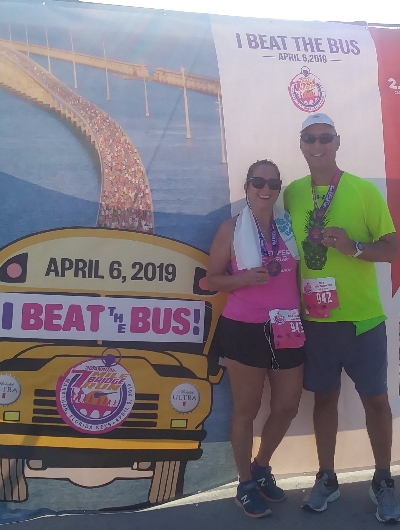 Mike and his wife Susan live in Delray Beach, where Mike is an independent technical consultant in network infrastructure for small business. He loves all outdoor activities. Daughter Jennifer and son James are college students.