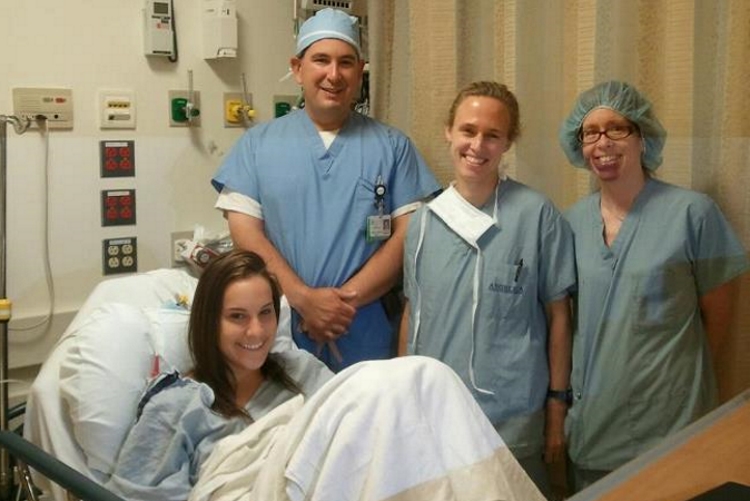 Casey saved a life and feels nothing is more worthwhile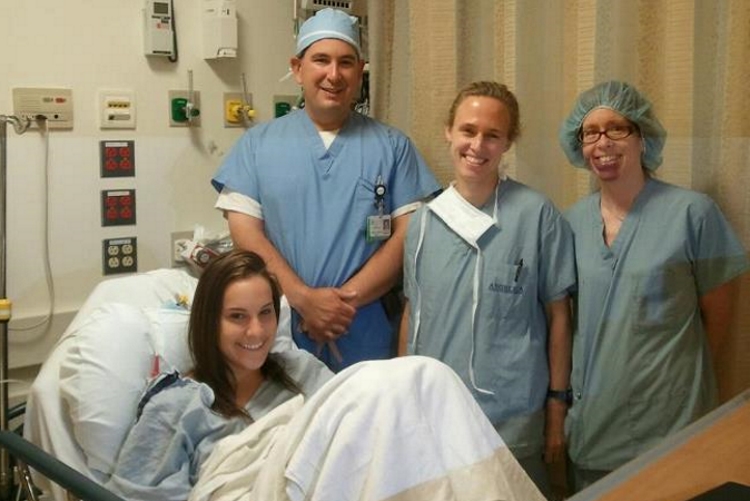 Gift of Life's director of donor services described Casey as a spirited young woman who showered every nurse, doctor, and coordinator with hugs and expressions of gratitude. The selfless, inspiring 21-year-old donated bone marrow to a 57-year-old woman with chronic leukemia.
Casey's story with Gift of Life Marrow Registry began in 2011 when she was a camp counselor. A student from Indiana University visited the camp to speak to the counselors about his experience as a Gift of Life donor and immediately captured Casey's attention. "After hearing his story and how he was able to save a life, I knew this was something I wanted to be involved in," she explained. Once the summer passed, Casey returned to school and her everyday life until one afternoon the following May, almost a year after she registered, she received the call that would forever change her life. Casey immediately agreed to donate, saying it was "unbelievable to think that out of all of my friends who registered alongside me at camp, I was the one who was given this rare opportunity."
In July 2012, Casey flew to Boston to donate, accompanied by her mother. She explained that her family went into "research mode" when she was first called as a match, reading every book they could about bone marrow transplants and watching videos featuring donors and recipients. "I would absolutely recommend that others register," Casey exclaimed. "Donating has been one of the most rewarding experiences of my life. I don't think there is anything more powerful than to be given the chance to save a life." Serving as a bone marrow donor was not Casey's first experience with cancer patients—her grandparents and family friends who had battled cancer added momentum to her dedication to get involved with Gift of Life.
Wise beyond her years, Casey says, "Sometimes, it's easy to live your life on autopilot. As a junior at Indiana University, I was coasting through life, going to class, hanging out with friends, and overall just getting through each day." She feels now, after her donation, that she has received a "sneak peek" into what life is about. Casey not only learned a valuable lesson during her donation, she also hopes to give others the opportunity to learn that same lesson. The eager college student hopes to run a drive on her campus in Indiana, "I feel if given the opportunity to register, most students would be more than willing to join." She plans to open the registration process on her campus soon.