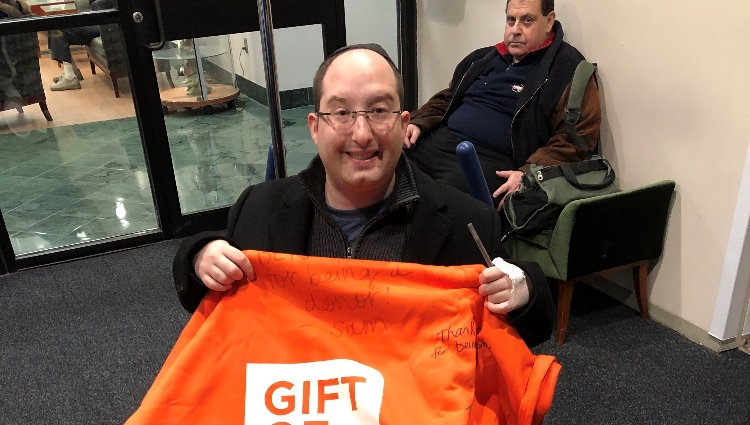 Six-year-old leukemia patient saved by Gift of Life marrow donor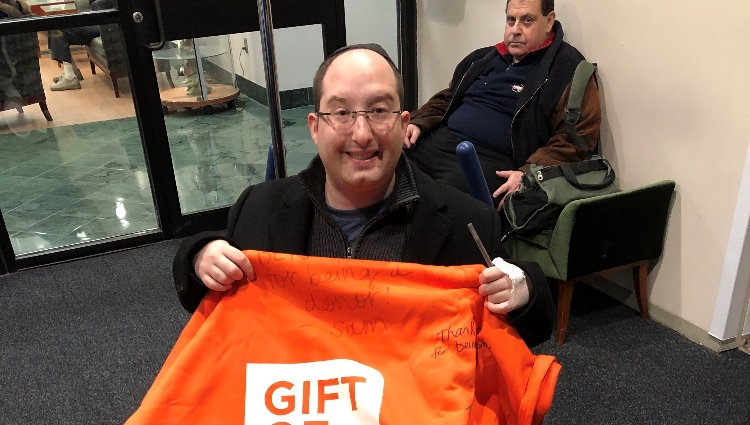 When Yoni heard the words, "You're a match for a patient," that was all he needed to know. The Gift of Life Marrow Registry donor services coordinator went on to explain that the patient in need of a lifesaving bone marrow transplant was a six-year-old girl battling acute myeloid leukemia, and asked Yoni to be tested to confirm whether he was the best match for her.
After the call, Yoni, 28, phoned his twin brother who had also received a call. Since these two identical twins share the same Human Leukocyte Antigens (HLA) they were both matches for the child. These components of the immune system are inherited from one's parents, so the best chance of finding a match is with someone who shares the same genetic heritage.
Yoni had joined the registry in September 2016 at Yeshivat Yavnah in Los Angeles during the Hope for Adam campaigns that sought to find a donor for Adam Krief z″l. Although he did not match Adam, he was excited for the chance to help someone.
Confirmatory typing showed that Yoni was the best donor for the patient, and although he had only been at his new job for two days when he was called as a match, his employers were completely supportive and gladly gave him the time off needed. When his day of donation arrived, Yoni traveled to New York and his father accompanied him to the collection center.
"Donating bone marrow wasn't so bad," said Yoni. "I was a bit sore afterward for the first day. They told me to use ice packs, but since it was winter and only 10 degrees outside, I walked a mile to the synagogue and back several times and by the end of the weekend my back was great."
According to Yoni his wife really did the big work in this adventure. She stayed at home with their two-year-old son during the marrow collection, and the couple is expecting their second child soon.
"I have a new appreciation for how the human body works and the incredible complexity going on at the cellular level," said Yoni. "I would definitely donate again, you may get a little sore but you'll be okay, and the patient won't be without your help."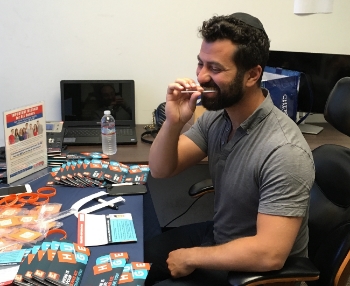 He's also committed to adding more new donors to the registry, and recently held a swabbing drive at his office, where co-workers (right) were supportive. "I hope we get some matches from the event," said Yoni. "It means a lot to me and to the partners to be a part of Gift of Life."
Yoni and his wife stay busy with their young son and are preparing for their second child. He is a paralegal managing the tracking of every document that goes through the law firm, and his wife teaches pre-school.
---
The Hope4Adam campaign added 23,480 donors to the registry in fall 2016, resulting to date in 98 matches for patients and 10 completed transplants.