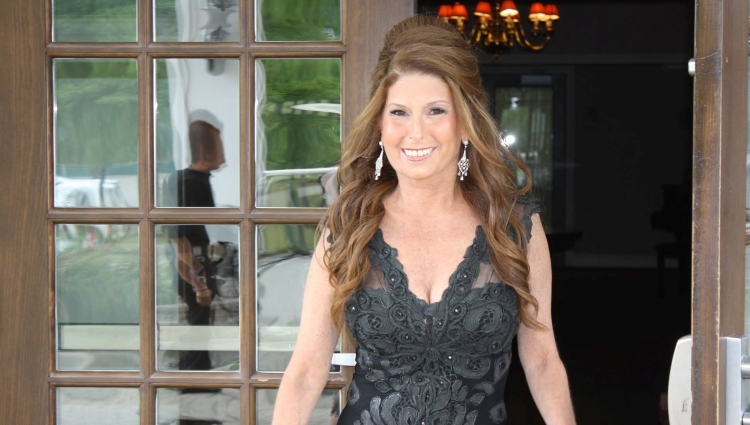 Thanks to a marrow transplant, Randi gained six years with her family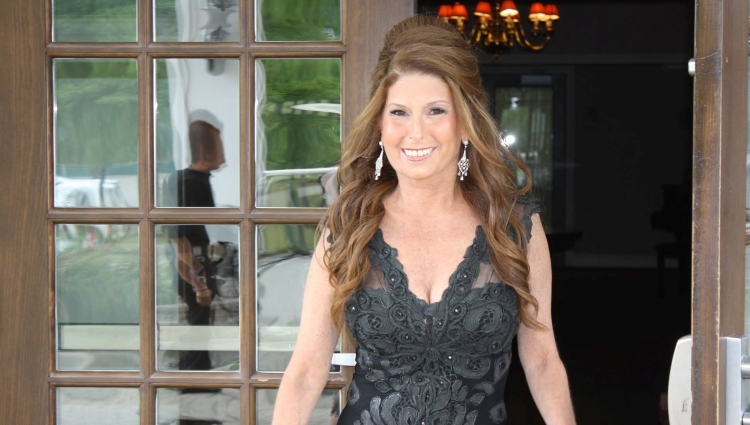 Randi Igoe was beautiful, talented, fierce and fun. A marrow transplant extended her life six precious years.
by Cimberly Molbegat
I wish I never met Jay Feinberg. I wish I never heard his name or learned his story or heard about his organization. For if I had never met Jay, it would mean that I wouldn't know more than I care to know about leukemia. It would mean that my family would not have suffered. It would mean that my aunt would still be alive.
Some wishes can't come true, so I do know all about leukemia and suffering and loss. I know how the disease can destroy a life and, in turn, a family's sense of stability. My children lost their great aunt when they were way too little. They didn't deserve it. They still don't. My oldest was six years old when my aunt passed away, old enough to have loved her and to know what he's missing. But he knew her, and that is in large part thanks to Gift of Life Marrow Registry.
My aunt, Randi Igoe, was a beautiful woman – artistic, kind, strong-willed, and fiercely protective of me, my brother and my cousins. She was FUN. When I was a toddler, she worked in an eyeglass store and she would bring home empty frames for me to play with.
---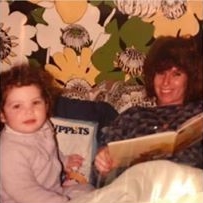 Randi Igoe (r) with baby Cimberly.
---
My aunt also loved to craft and bake, handpainting 300 chocolate lollipops for my Bat Mitzvah. She used her artistic abilities to polish my nails on the weekends at my grandmother's kitchen table. I truly loved when she would sit and play with my hair. Although we are Jewish, she always made Easter eggs with us and decorated a Christmas tree for all of us to enjoy. My aunt also loved to garden. She built a garden in my grandparent's back yard and she spent many hours tending to it and talking to her plants, nurturing them in every way to yield a great crop of cucumbers, tomatoes and basil.
My aunt was diagnosed with Acute Myeloid Leukemia (AML) just four months before my first son, the first baby of the new generation, was born. She had symptoms of fatigue that sent her to the doctor for a checkup. Along with my mother – her sister – she received the shocking diagnosis. Together, my mom and Aunt Randi found a prestigious doctor who hospitalized her immediately for work-ups and chemotherapy. My mother turned to several blood cancer organizations for support, but found difficulty getting past the red tape. That's when she and Aunt Randi discovered Gift of Life Marrow Registry.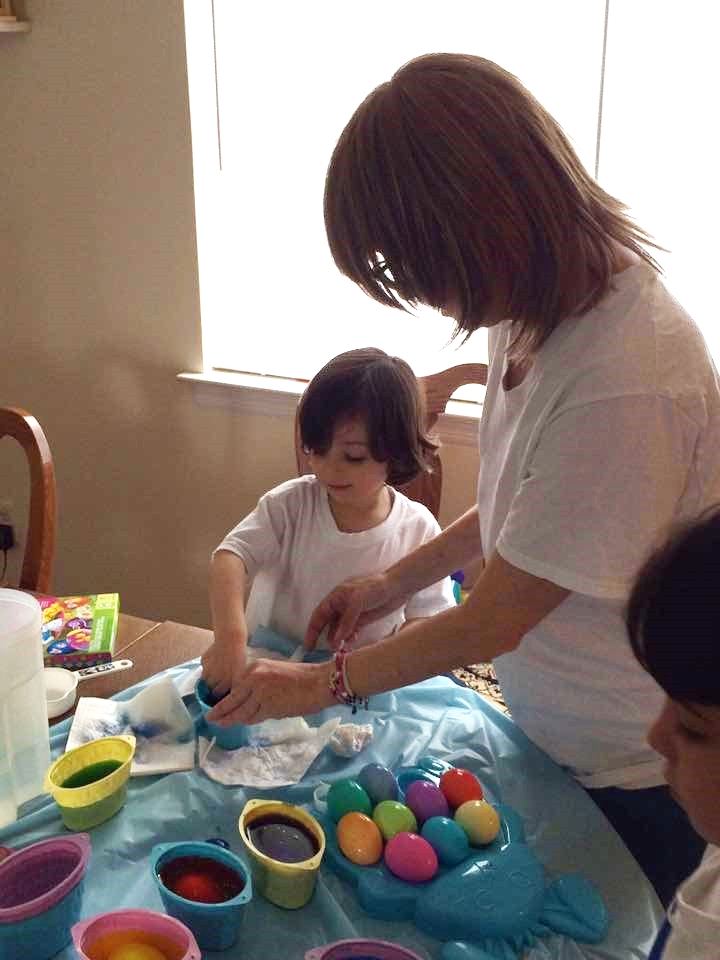 I spent countless hours of my pregnancy sitting in her hospital room as she underwent chemotherapy. As the one living closest to the hospital, I often cooked her pasta with butter so that she wouldn't have to eat only hospital food. Everything had to be extremely sterile and I always felt pressure to ensure whatever I brought to her was safe to eat. Thankfully, she was well enough to meet my son when he was born and they immediately formed a bond. She was the first person to feed him his very first bottle.
Shortly after his birth, Aunt Randi learned she would need a bone marrow transplant. As her sister, my mother was her best chance at a familial match, but unfortunately, neither my mother nor her daughters were 100% matches. Thanks to the quick work of Gift of Life Marrow Registry, Aunt Randi was matched with a donor and received her transplant in November, 2009. In order to lift her spirits during her extended hospital stay, I posted photos of my son around her room.
It was a horrific time for Randi and our entire family. Her illness took a toll on us in varying ways. It shook our family's foundation, but also brought out the essence of how deeply we cared for one another. There was rarely a moment that my aunt was left alone during her hospital stays. We took turns spending time with her, and our extended family and close friends pitched in to ensure that she never felt alone. Someone was always present to hear what the doctors and nurses had to say about her progress. We were there so often, that we even became friendly with the janitorial staff.
On the day of her transplant, we tried to lift her spirits by celebrating her "NEW LIFE DAY." We decorated her room and gave her a birthday crown, and for a few years afterward, she and my mother celebrated her "new birthday" in November to commemorate the day she received the gift of life. I took a photo that day, but it is long lost in a collection of memories of a difficult time we wished desperately to erase.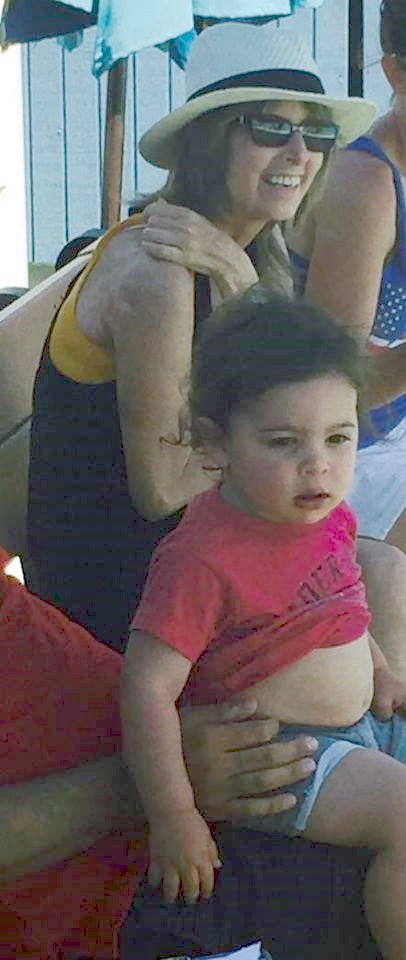 Through it all, there were moments of laughter. We tried to remain as lighthearted as we could so that we collectively wouldn't go insane. Even during the extremely sterile and somewhat dire moments, we tried to make my aunt and one another laugh. At one point, when her hair was falling out, she asked my cousin and me to cut her hair. As the eldest of the "children," I took on the responsibility. I recalled that in the movies whenever anyone cut off large amounts of hair at one time, they often put the hair in pigtail braids and cut the braids. So, I did just that. In the end, I left her with chin-length, uneven hair that caused us to fall into a fit of hysterical laughter, followed by tears, followed by more laughter. I can still see her laughing in the dark, cold hospital room, warmed only by our smiles and the decorations we plastered to her wall. She never forgave me for my awful hair-cutting skills, a long-running joke between the two of us. The next day, she had a nurse shave her head.
Even when she was battling cancer and fighting through side-effects from her transplant, she always showed up for my children. My boys meant the world to her and they viewed her like another grandmother. She hosted them for sleepovers, played games with them, took them for special "Aunt Randi days," met me for walks, joined us for apple picking in the fall, and often relieved me in those early new mommy days when I just needed a break or a moment to breathe and sleep.
Her impression on them was long-lasting and we still speak her name every day. When we craft, we talk about how much Aunt Randi loved art. When we bake, we talk about Aunt Randi's delicious creations. When we eat breaded chicken cutlets, we call them "Aunt Randi's chicken." If we go to Friday night services, we say her name in prayer. She will remain an ever present figure in my boys' life, a guardian angel that taught them the true meaning of love and fun.
A year after her transplant, my aunt was stronger and her hair was growing back. Gift of Life reached out to see if she would like to come to a fundraising walk in Florida to meet her donor. My aunt, uncle, and cousins flew to Florida and met Jessica Offir, the outrageous and generous soul who gave my aunt the gift of life. Jessica is my age and, coincidentally, looks a lot like my aunt. They became fast friends and often talked on the phone. Jessica came to New York to meet the rest of our family, and we are still very close. She continues to memorialize my aunt at every chance she gets, and she continues to walk in her memory at all Gift of Life's Florida 5k events. Thanks to this meeting, Jessica has become a part of our family and she knows the true extent of our gratitude.
My aunt felt very connected to Gift of Life. Our whole family does. We participate in the New York walks, and our extended family walks in Florida alongside Jessica and her family. My aunt helped Gift of Life recruit new donors by running swabbing tables at events and weddings. She swabbed our entire family and put us all on the registry. At times, she was too unwell and had to turn down invitations to Gift of Life events, but the organization meant a lot to her.
My aunt's oldest daughter was married in August of 2014 and had a swabbing table at her wedding. This was the last big family event that we saw my aunt well and looking beyond gorgeous and full of life. Within a year, she relapsed, her body rejected a last-ditch effort second transplant from her youngest daughter, and she passed away within several weeks of ending treatment. In those remaining weeks, before her body became too weak, she joined me for visiting day at my middle son's camp to see him during his swim period. The pure joy in her smile that we snapped in photographs makes me smile and cry to this day.
She also joined us for my oldest son's end of summer birthday, celebrated with a backyard barbecue. This was the last time my children saw her and I am so grateful that she was strong enough to be there for a final celebration. My cousins told me that when she returned home that weekend, she was very weak, but she managed to use all her strength to put on a brave face for my boys. It breaks my heart in a million pieces to think that my children lost her, and to see how much it pains them to this day. I remind them often of how lucky they are to have had such a strong love and connection with their great aunt.
| | | |
| --- | --- | --- |
| | | |
| In Randi's memory, Cimberly and her family volunteer at every Steps for Life 5k New York. | Randi enjoying time with her great-nephew. | Balloons for Aunt Randi |
We did not attend the Gift of Life 5k the year she died. It took place too close to her passing and we were deep in mourning. However, the 2016 walk closely coincided with the one-year anniversary of her death and we were determined to give back. I organized our team, TEAM LOVING LIFE REMEMBERS RANDI. I made the entire team funny hats and we walked twenty plus strong, raising over $6,000 in her memory.
Randi lost her life six years after her diagnosis, but thanks to Jay Feinberg, Jessica Offir, Gift of Life Marrow Registry, her team of doctors and nurses, and her supportive and positive family, my aunt was able to live those six years and love all three of my children. She saw her daughters graduate from both college and graduate school. She was able to see her nephew get married. She was able to host her oldest daughter's wedding. My niece, born exactly nine months to the day after she died, is named for her. My aunt's youngest daughter memorialized her mother at her wedding by bringing Gift of Life in with a swabbing table. Her now one-year-old granddaughter is named for her as well.
Since my aunt's passing, my family has remained close with Jay and with the staff at Gift of Life Marrow Registry. In our efforts to raise money and awareness, we've received the staff's unwavering support. Gift of Life continues to inspire our family and our friends to give more, do more. My children, now nine, seven and five, proudly wear their Gift of Life shirts and bracelets and they know that a wonderful man started an organization that gifted them YEARS with their beloved aunt.
My aunt was a beautiful woman with a huge heart. She didn't deserve the years of pain and suffering she endured throughout her battle with leukemia. She persevered through her discomfort and exhaustion to show up for our family and to support Gift of Life. I am grateful to Gift of Life Marrow Registry for giving me a platform to continue sharing her story, for continuing to allow me to speak her name so that she will forever live on in our hearts and minds as the wonderful, kind, generous, loving, determined, playful, fierce, strong, fun woman that she was and always will be.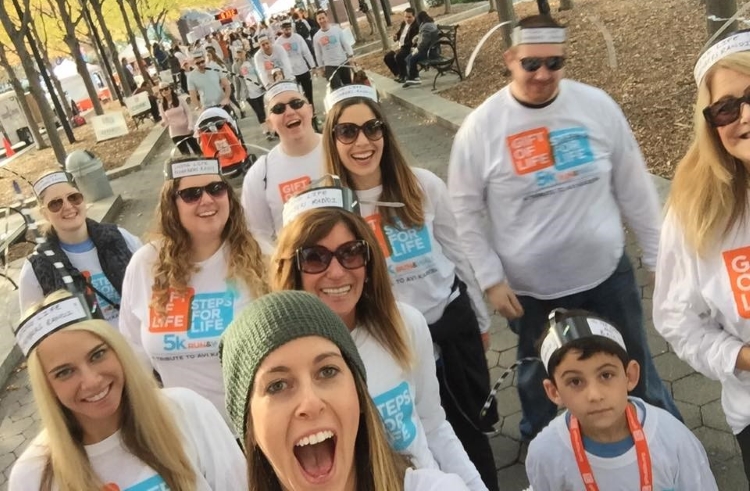 ---
In honor of National Aunts and Uncles Day 2019, Gift of Life is humbled and grateful to post Cimberly's beautiful remembrance of her aunt, Randi Igoe. Thank you, Cimberly and Team Loving Life Remembers Randi for everything you do in support of our mission.