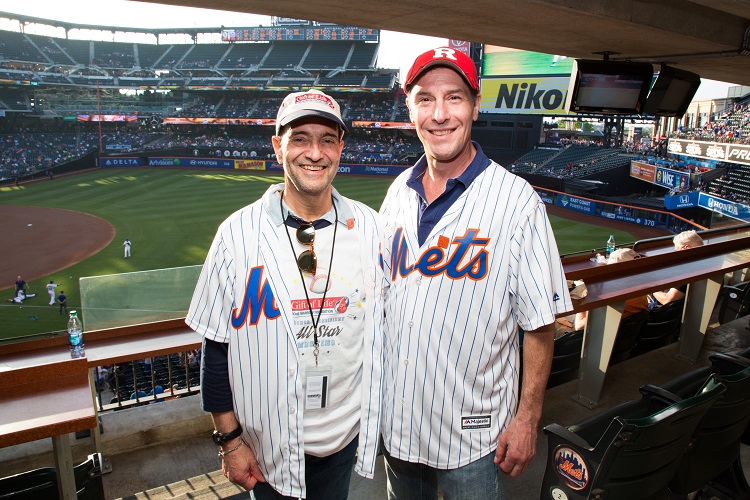 Multiple Myeloma Survivor Meets Marrow Donor at Citi Field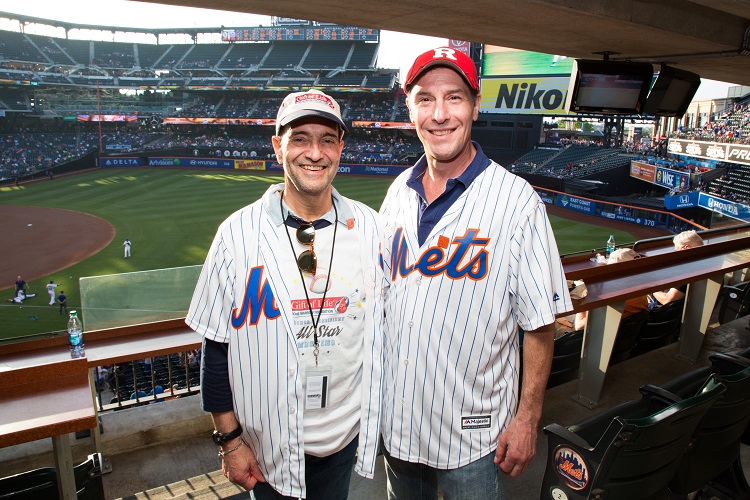 Moments before the New York Mets took the field against the Chicago White Sox on May 31, 2016, an emotional meeting took place between bone marrow transplant recipient Richard Hoffman, 60, of Ithaca, N.Y. and his donor, David Rose, 57, of Berkeley Heights, N.J. Donors and recipients remain unidentified to one another until one year after the transplant, so their only communications before the meeting were via anonymous letters.
The two were introduced in a private suite at Citi Field, and shared a tearful embrace, as Hoffman, who suffered from the blood plasma cell disorder Multiple Myeloma, met Rose for the first time. Hoffman, a health care executive and father of two, was diagnosed in 2012.
"In October 2012 I was training to run a half marathon with my daughter but just couldn't get past the chronic rib pain I was experiencing. I decided to support her by getting on my road bike, but when I was lifting it into the car my back went out – extreme pain…the MRI revealed the real problem," said Hoffman. His initial treatment was an autologous transplant, where a person's own stem cells are used, but after developing pneumonia during treatment, it became clear he needed an unrelated donor transplant.
"Neither my brother or sister were a match; they were both very disappointed," Hoffman said. Only 30 percent of those in need find a match within their families. A compatible donor would need to be found in the worldwide marrow registry.
"At the time I needed this donation, the odds of me surviving were pretty slim," Hoffman said. A perfect match was quickly found in the Gift of Life Marrow Registry.
That donor was Rose, a home inspector who had signed up with the registry twenty years earlier during a blood drive at his office.
"I was kind of stunned when I received the call that I was a match, since it had been so long since I had signed up as a volunteer," said Rose, who is humble about his heroic action to save Hoffman. "I don't feel like I've done anything all that special. I just happened to be a number that came up in the database, and that's it. There was never any doubt that I would go through with the donation."
Hoffman has been in remission for three years, and is grateful that Rose was part of the registry. "His generosity has made it possible for me to experience those things in life that we all look forward to, like a first grandchild. It's pretty fantastic to meet this guy who did something so charitable for a complete stranger."
The Mets and Gift of Life have partnered together for the past twelve years to bring a donor and recipient together for the first time.
To join the registry and become a hero like David, order your swab kit at http://giftoflife.org/register.
Photos of the event may be viewed at http://giftoflife.smugmug.com/Mets/2016