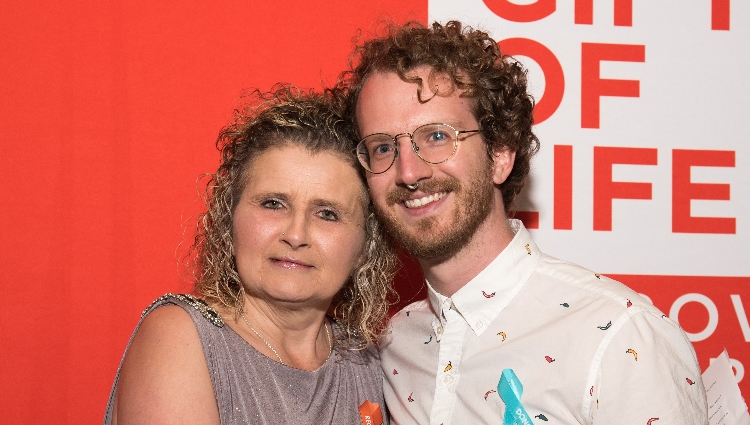 Mother of four meets her lifesaving marrow donor at Celebrating Life Boston party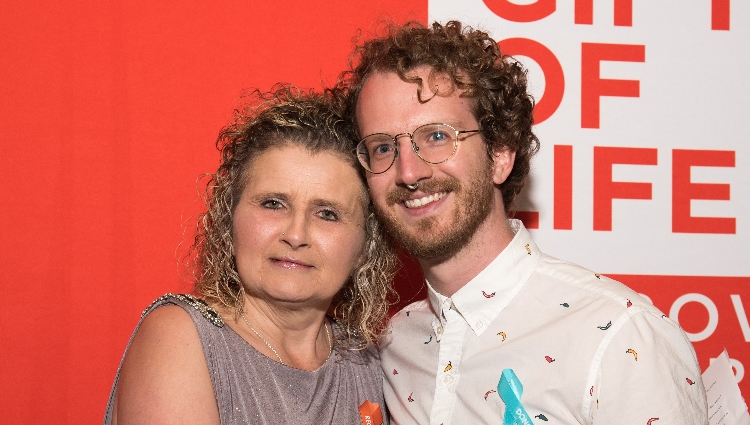 Celebrating Life Boston on Thursday, May 9, 2019, brought donors, recipients, volunteers and supporters together to share in the festivities and show their appreciation. Gift of Life's Young Professionals Committee of Boston hosted the event. The high point of the evening was the introduction of a leukemia survivor to the bone marrow donor that saved her life.
In 2016, Michele Rudd, 46, a resident of Leslie, Mich., was feeling unusually tired and experiencing swelling in her jaw. After two dentists and two doctors examined her and performed a biopsy, she learned her diagnosis was Acute Myeloid Leukemia. A bone marrow transplant was her best hope for a cure.
"I had just lost my grandmother to lung cancer, and feared I would not survive," said Michele. "I wondered what life would be like for my four children. All I had was hope." With her oldest son having special needs and the youngest in grade school, she was deeply worried. But Michele soon received great news – doctors searching the worldwide marrow registry found her perfect matching donor registered with Gift of Life.
That donor, Jakob Gillberg, 28, joined Gift of Life's registry while a freshman at University of Wisconsin, when he came across a swabbing table set up by Hillel. When he learned he was a match for a patient in need, he was excited at the opportunity to help someone, but worried about the patient and her family's situation. "I became much more protective of my own health, knowing that I had cells that could be lifesaving for someone else," said Jake.
Michele's preparation for donation was difficult for her, but when she saw the helicopter flying in with her new bone marrow, she felt grateful and to the doctors and nurses, and most of all to her donor.
"There's a low chance that someone is actually a match for another person," said Jake. "I feel very fortunate that I was able to do this. All of us are carrying a unique 'medicine' that could save someone's life at no cost to ourselves."
Event chair Dan Adelson opened the evening and explained why Gift of Life is so important to his family. "I will never forget the phone call, it was my father. 'Daniel, I need to talk to you, your mother is sick…' She was diagnosed with leukemia," said Dan. "Within a week, Jared Stein, my co-chair for this event, was at my house swabbing me and my brother to be tested as bone marrow matches." Although they were not able to donate to their mom, she did receive a transplant and is on her way to recovery.
Dan's wife, Jennifer, had the honor of introducing the pair, first welcoming Michele to the stage and helping to tell her story and then inviting Jake up to meet the woman he saved. After an emotional hug, Michele told Jake, "You not only gave me a second chance at life, you gave my children their mama."
Gift of Life thanks our sponsors for Celebrating Life Boston, Rabbi Moshe Bleich, Ligris & Associates PC, and Gail Roberts, Ed Feijo & Team.
Photo Gallery
To view the event photo gallery, click here.
News Coverage
Our donor and recipient were featured in news coverage on the day of the event:
To join one of our Young Professional Committees and help organize events, fundraise, and network with your peers, please contact Sydney Stupp, sstupp@giftoflife.org.