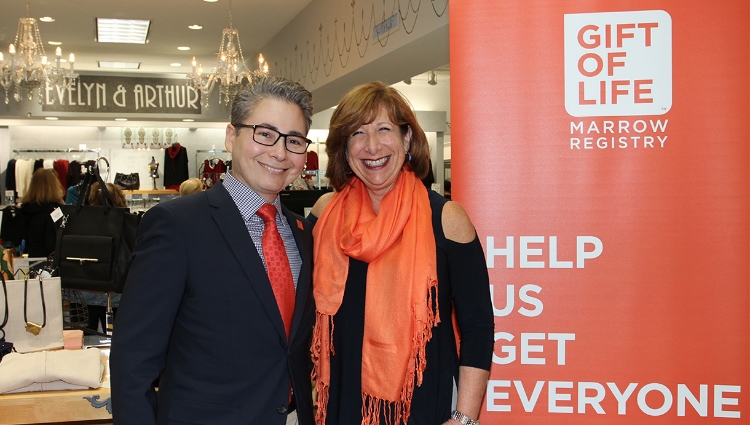 Put on a Pashmina for Cancer Prevention Month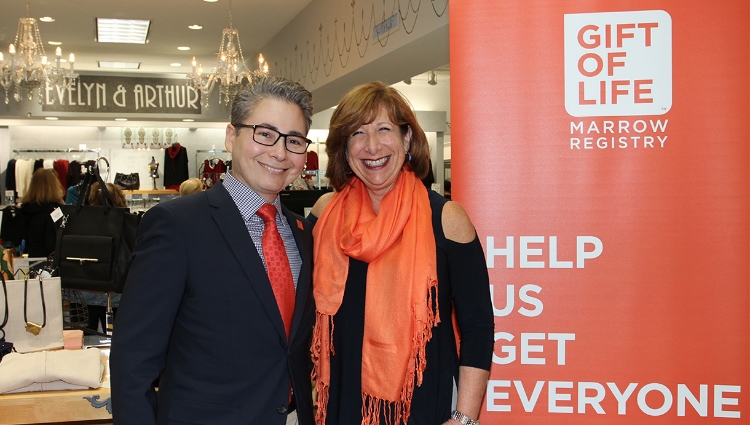 Orange is not only the signature color of Gift of Life Marrow Registry, it's one of the hottest fashion colors for the coming year! During the month of February, you have the opportunity to own a genuine pashmina shawl in Gift of Life orange, thanks to Evelyn & Arthur boutique.
This Florida-based clothing brand has 10 locations in-state plus a new store in Hilton Head, South Carolina. Pashminas are also available from the online store. All proceeds from sales will benefit Gift of Life.
Evelyn & Arthur President Adrianne Weissman has supported dozens of causes including breast cancer, heart disease, Alzheimer's disease and domestic abuse victims. Weissman personally chooses the charities she supports, saying, "The pashminas are an easy way to give back. The colors show support for each cause, and they're beautiful, versatile accessories that women love."
Weissman, a cancer survivor, endured rounds of chemotherapy and a double mastectomy for breast cancer. Friends helped her through the emotional trauma and recovery, and she now helps others as a way of paying it forward.
As February is National Cancer Prevention Month, Weissman chose Gift of Life as the charity of focus. Pashminas cost $28, and are a genuine 70% pashmina wool/30% silk fabric.
Visit www.evelynandarthur.com to find a store near you, or order your orange pashmina online: https://www.evelynandarthur.com/shop/pashminas-orange/