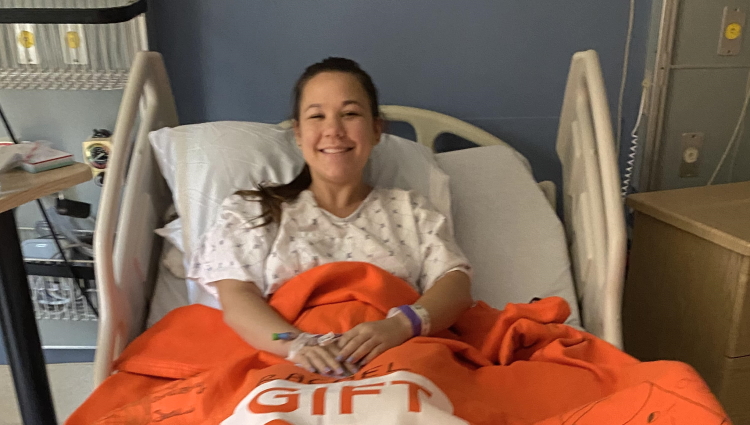 Research lab technician donates both marrow and white blood cells to save 3-year-old child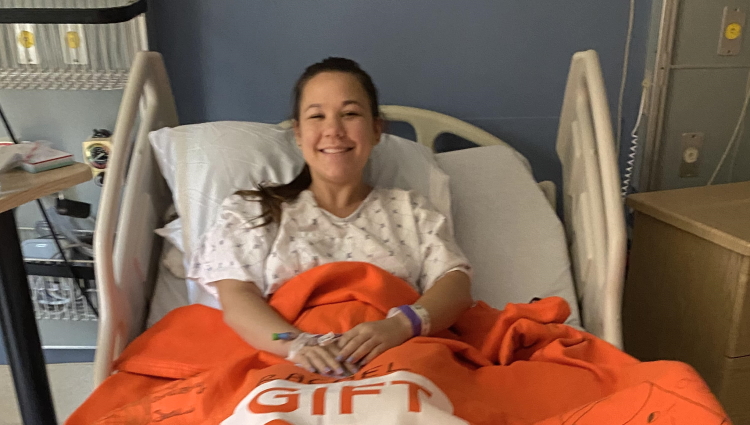 Rachel is one of Gift of Life's incredible pandemic donors, traveling during both the summer and fall surges in 2020 to donate and ensure a toddler would have his best chance to beat leukemia.
"I decided to join because I knew it was a simple and meaningful way to help others in drastic need," said Rachel. "I knew I would be happy to do the procedure if I was ever called." But, she had to wait several years for that opportunity to come around. She joined online in September 2016 and it wasn't until March 2020 when she received a call from Gift of Life to say she was a preliminary match for a child battling leukemia. The next day she received another phone call – she was actually a perfect match, and would she agree to go forward with donating bone marrow?
"I was sitting at home when the call came, and I was very surprised!" said Rachel. "I remember thinking I was most likely going to be a perfect match, and it came true!"
Rachel was excited to share the news with family and friends. "I told everyone. My parents didn't even know I was on the registry, but my mom, Heidi, was very excited for me and helped me with everything."
Her colleagues at UNC Chapel Hill's School of Medicine, where Rachel is a research lab technician in the pediatric infectious disease department, were also excited for her. Donation was set for July.
"Travelling was crazy, but not too bad. Everyone wore masks," said Rachel. "It actually may even have been easier than before the pandemic due to lower volumes of flying passengers."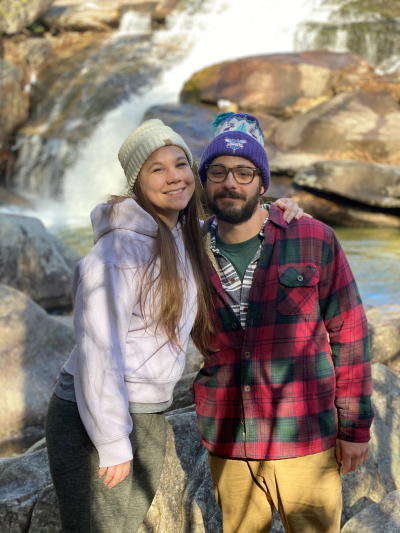 At the Georgetown University Hospital, her bone marrow donation went quickly, and her mom was right there with her for encouragement. "I was put under anesthesia to donate, all I had to do was show up," she said. Like many bone marrow donors, she felt some backache after the procedure, but said her recovery was quick.
A few months after returning home, Rachel received another call from Gift of Life – the transplant center had requested a supplemental donation of white blood cells, also called leukocytes, to help in her young recipient's recovery. A Donor Leukocyte Infusion (DLI) is usually requested to help a speed the development of the recipient's new immune system. Leukocytes are collected in the same way as blood stem cells, through the apheresis process, with blood being drawn from one arm, the cells being collected by the apheresis machine, and the remaining blood returned to the donor via the other arm. About six percent of Gift of Life's marrow and stem cell donors are asked to make a DLI donation. This time, Rachel's fiancé, Rob, went with her as her companion.
"The second donation was just as easy as the first in terms of getting where I needed to be and knowing what I would be doing," said Rachel. "I could not have asked for a better experience when undergoing medical procedures."
Even better, Rachel received a surprise in the mail. "I enjoyed getting a letter from my recipient – it was wonderful to hear from his family and know that my donation helped save his life," she said.
"It is so worth it to become a donor," Rachel added. "I want to thank everyone at Gift of Life for being so wonderful and encouraging, easing my concerns and making the process super easy."
Rachel is 23 years old and previously earned her bachelor's degree in biological sciences. In her spare time she enjoys hiking, baking, traveling and jigsaw puzzles.