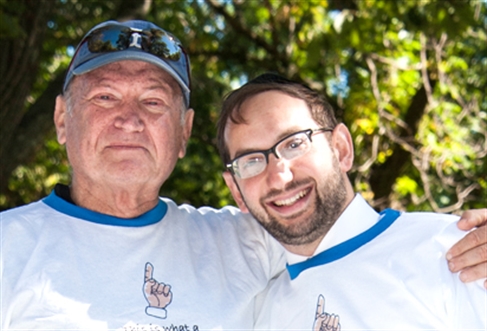 Leon survived leukemia with a blood stem cell transplant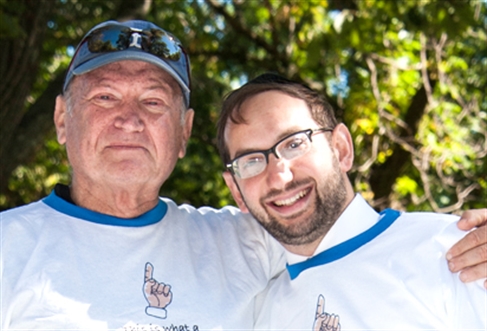 In July, 2008, Leon visited his internist for what he thought was a bad reaction to mosquito bites. Despite treatments over the course of the year, rashes and sores did not disappear, and Leon sought further help from dermatologists. He recalls the words of the doctor very clearly, who said, "I rarely give this type of diagnosis to one of my dermatology patients. You have cancer, a form of leukemia called chronic lymphocytic leukemia." Leon was stunned by the diagnosis and, as his mind flooded with thoughts of what to tell his children, tears began to flow.
More than a year later, Leon learned he would need a blood stem cell transplant to survive. Luckily, the search for a donor didn't take long, with two potential donors being identified in just one week. His transplant took place at Dana-Farber Cancer Institute in Boston, MA, 220 miles from Leon's home in Burlington, VT. Friends and family supported him from afar, and Leon noted, "In times of crisis, you get to know who your true friends are."
Leon's description of the transplant: "The nurse held my hand as she started administering the bag of blood and cell products harvested from my donor. She said 'happy birthday' as the infusion began. 'Today is day zero. Today, you will be reborn.'"
After the transplant, Leon began his long recovery. Eventually, he was contacted by Gift of Life and presented with the special opportunity to meet his lifesaving blood stem cell donor (at the Walk for Life event held in September, 2014, at Eisenhower Park in East Meadow, NY). Leon said, "My donor saved my life. It's an honor to know that there are people like him in this world who would give the gift of continuing life to a total stranger—out of the goodness of their hearts." One of the first things Leon asked his hero, Dovid, was why he decided to donate. The answer was simple: "Because it's a mitzvah (a good deed)."
Leon said, "It is one thing to donate organs after you are gone but to give a chance of life to total strangers while you are still alive is truly remarkable." He was also grateful to Gift of Life, explaining, "The work that they do and the support they give to family and friends of people who need a transplant to survive is truly a blessing. Without them and the work they perform, I, and many others like me, would not have a chance of survival."
Leon is 69 years old and lives in Burlington, VT. He has four children and five grandchildren. He enjoys sports of all kinds and works on stained glass as his main hobby. He plans to write a book about his experience as a patient and more on his life.