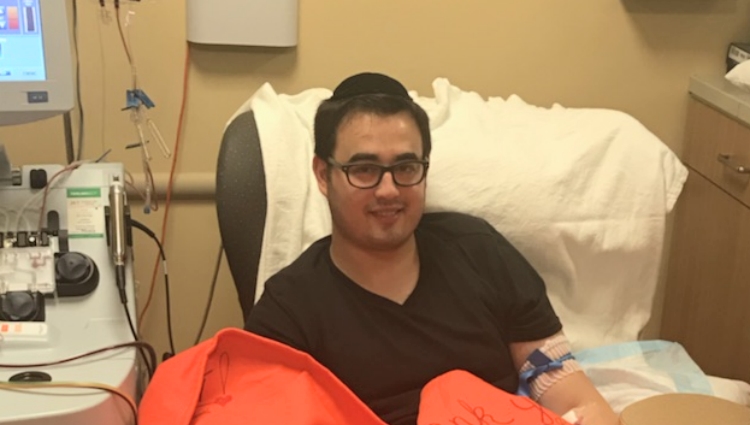 Stem cell donor gives a second chance at life to a stranger fighting blood cancer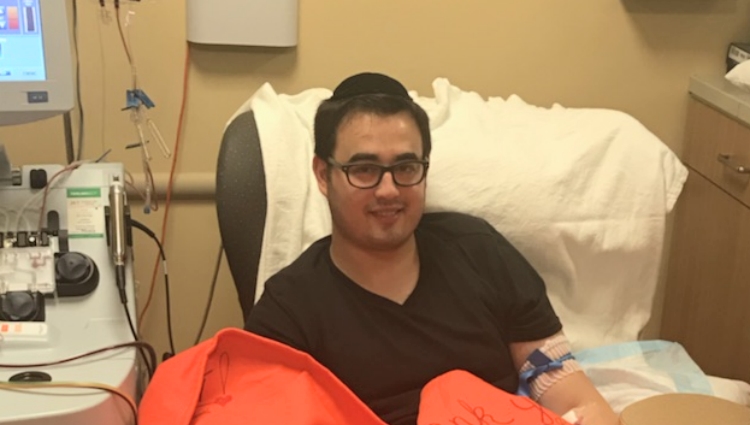 Ehud remembers the first time he heard about Gift of Life: a drive was being held for a high school student from Long Island, but he was too young to join the registry at that time. He made up for it soon after turning 18, he swabbed his cheek and volunteered in May 2010 at the Salute to Israel Day Parade. At that event 995 people swabbed, and to date 35 matches have been found for patients, resulting in 11 transplants.
In 2011, less than a year after joining the registry, Ehud was called as a match for a patient, and after committing to donate, learned the collection had to be cancelled.
Seven years later, Ehud was found as a match for another patient, a man in his late 60s battling myelodysplastic disorder, a bone marrow condition that disrupts the normal production of blood cells. When Gift of Life called Ehud, he thought it was a prank at first. "When I found out I was really being called as a match I was very excited," said Ehud. "I talked it over with my wife, but she knew my answer before I did: Yes, of course!"
After receiving a thorough medical exam and a blood test to confirm he was the best match for the patient, Ehud began preparing to donate peripheral blood stem cells. But he had one question: the July day when he was scheduled to donate was a religious holiday in Judaism, and Ehud was unsure whether he would be able to participate in fasting or not. After consulting with a rabbi and speaking to the donor services team, the conclusion was that there was no health risk to Ehud – he was able to fast as well as donate.
"Donating itself was uneventful, you just sit there for hours while the cells are collected," said Ehud. "I watched movies on my iPad, and chatted with my Gift of Life coordinator." He says he was also treated like a hero by his workplace, but he doesn't feel like one, "It's not like I donated a kidney! You give some stem cells that will grow back, you are not taking anything away."
Ehud is so enthusiastic about donating he encourages others to join the registry. "Donating stem cells is a great thing. You are helping someone and saving a life, there's nothing better!"
Ehud and his wife Esti have two young boys who keep them very busy. He is a senior account executive at a firm that produces technology support items and promotional products. In his free time he and his wife enjoy family vacations with their boys.